St Petersburg Blog
The Best Way to Stay on Top of What's Happening at St-Petersburg-Essentialguide.com.

The St Petersburg Blog is our mini-journal about St Petersburg and our Website project.

It...

...lets you know whenever any new and interesting Web pages appear on our St Petersburg Essential Guide Website,  telling you about great new places we discovered, insider tips and travel deals.

...keeps you up-to-date with our website project, other postings or news about the city of St Petersburg in Russia;
So, don't miss our new finds, updates or travel tips! Subscribe to our St Petersburg Blog TODAY and get all the latest updates delivered automatically to your RSS reader.☺

To subscribe to St Petersburg Blog (no e-mail address necessary), simply RIGHT-click on the orange RSS button below (or ctrl + click on a Mac) and then copy-and-paste the URL of the "RSS feed" into your blog reader. Or click on the My Yahoo!, SubToMe, Bitty Browser or Feedly button if you use one of those. Follow their instructions.
If you are not sure how RSS and subscribing works, please read What's an RSS Feed? You will be amazed at what you can do.
For other good ways to keep in touch you can follow us on Facebook or subscribe to our monthly e-newsletter.
---
Below you can see our latest additions and updates.

Advertise on St-Petersburg-Essentialguide.com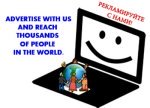 Advertise on St-Petersburg-EssentialGuide.com and reach your targeted customer world-wide, year round, at the critical decision-making phase of trip planning. Make your business known in the world!
Continue reading "Advertise on St-Petersburg-Essentialguide.com"