Tour St Petersburg russia
hire a local tour guide &
explore the city with pleasure

---
Tour St Petersburg Russia with one of our qualified local tour guides and explore the city in confidence and with pleasure.

If anytime this year you're planning a trip to St Petersburg Russia we recommend hiring a private tour guide. Please don't cringe! We know what you may think - You may envision having to follow around a perfect stranger robotically rattling off several boring facts on things about which you don't care. Well, if you choose us we promise it won't happen!☺
We, Davide and Anastasia, can help you organize and customize a private tour of Saint Petersburg and its environs according to your time, needs, and interests. We can provide you with a knowledgeable and friendly local guide who speaks your language and loves the city as much as we do.
Our private tour guides can easily adapt to the needs of our customers, whereas on a packaged group tour that wouldn't be possible. A private tour guide comes with a lot of pros such as individuality, privateness without any interruptions, the personal touch, flexibility, and so on - and is definitely worth the money.
Thanks to our local connections we can find you a great guide to Tour St Petersburg the way you want, when you want, and how long you want without following a horde of fellow tourists. When you book with us we'll take care of everything from start to finish. The only thing you gotta do is simply relax and enjoy your visit stress-free.☺
TOUR ST PETERSBURG russia WITH US
---
Whether you come by plane, by ship, by train, or by bus, it doesn't matter! If you are a small or large group of people, no problem! If you are a young or an old couple, solo traveler, or a family with kids, no worries. Whatever your travel needs are we'll work with you to make your Russian holidays fabulous. To get started just click on the links below!

12 good reasons why tour the city with us
---
When you tour St Petersburg with us you'll get a better experience of your time in Russia and enjoy your visit because we are different and enthusiastic about showing you, your friends, and family our beautiful city.
But there is more!
See below why you should tour the city with us...

1. Flexibility: Our private tours provide customized tours that tailor your needs, budget, and time frame. Visit St. Petersburg Russia on your terms.

2. Enjoy every minute of your time in Saint Petersburg: There is no point in making such a long way only to sit in a bus with strangers, eat cafeteria food and see all the usual tourist sites. We can make your trip worthwhile with the first-class service from the minute you step off the plane to the moment you leave Russia.

3. Go with the experts: Plunge into the atmosphere of the Northern Capital with friendly and professional guides who won't only give you bare facts, dates, and names, but also introduce you to the mysterious world beyond the city guidebooks. Currently, we offer tours in English, Italian, German, French, Portuguese, Spanish, Greek, Chinese, Bulgarian, with more languages to come.

4. Getting the Most Out of Each Tour: Your comfort and well being is always high on our priority list. We'll buy special entrance tickets to every museum, park, or palace you wish to see so that you skip the line. Arrange your tour vouchers, if you come by ship; and/or assist you with your visa application. Also, we'll supply you with a modern and comfortable car, minivan, or bus with a professional driver, depending on the size of your group. You'll be treated as individuals in a setting that easily allows all of your questions to be answered.

5. Visiting Special Sites: Our qualified private tour guides' with their vast knowledge of the city shall reveal the city's hidden corners and secrets to you, including where "regular tourists" do not visit.

6. Making the Most of Your Time: With private tours, there is no wasted time – we suit our schedule and pace to your needs.

7. More Value for Money: If you consider time and money spent on local transportation, a private tour in St, Petersburg holds added value since your time is limited and you get to see and experience more of our beautiful and historical city.

8. Our Personal Touch: Taking a private tour you will have the benefit of our friendly local guides who will help you to put all you see into a clear context.

9. The best Shopping and Dining Experience: As two locals living here, we are acquainted with high-quality shops and restaurants and our recommendations will save you time and money.

10. Meeting Russians: Our private tours also enable you with the opportunity to meet local people in their natural surroundings and exchange ideas with them about everyday life in Russia.

11. Our tours are perfect for Cruise ship passengers; Visitors with special interests; Individual travelers; Couples; Families with kids; Large or small groups; Senior travelers or disabled people; Educational groups; VIP travelers.
12. Our tour guides are well instructed to follow the best safety procedures against the transmission of Covid-19.

meet OUR TOUR GUIDES
---
We, at St Petersburg Essential Guide, have managed to find not only local guides that have many years of experience and have successfully passed their exams at the first attempt and got licenses to the museums, but also individuals who hold a degree in Russian literature, art, and history, and have traveled abroad.
Valeria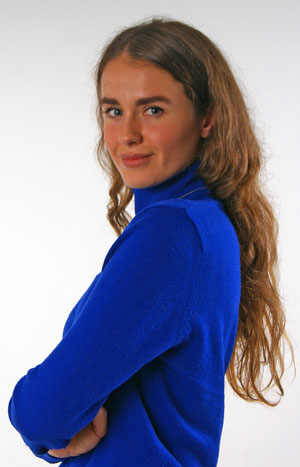 Veronica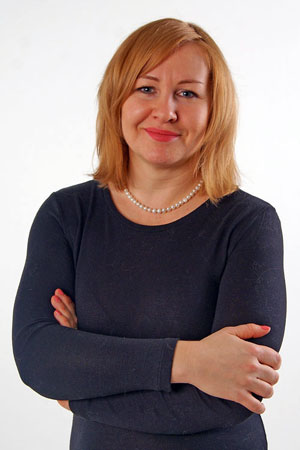 Sofia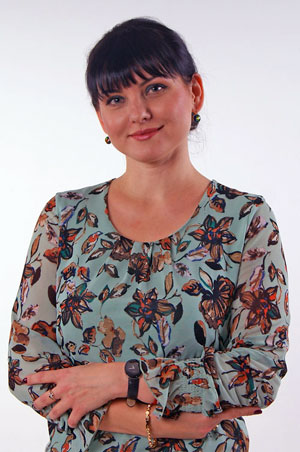 Ekaterina
Elena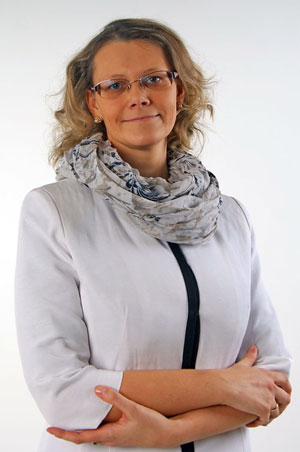 Svetlana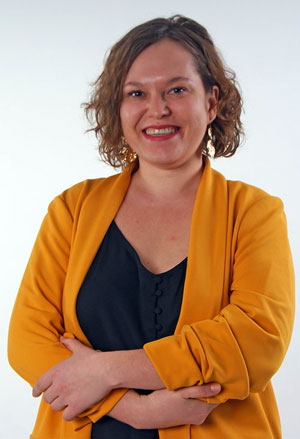 Anna G.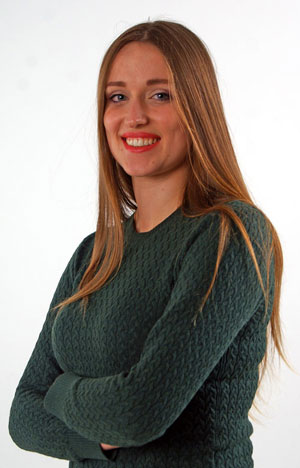 Elizaveta
Anna
Our team is made up of people that along with their well-earned certificate have a solid university background and a deep knowledge of the city who enthusiastically love to share it with visitors like you. This along with their enthusiasm undoubtedly adds enormous value to the tour!
Just to let you know, we have met each one of them, talked to them, and had a short excursion with them too. Therefore, we are confident that if you ever plan to Tour St Petersburg with us, you'll be impressed as much as we were by the insight, competence, and personality of our tour guides. And, if you don't believe what we say then we hope our Tripadvisor Customer Reviews can help you change your mind.

HOW we PLAN your TOUR
---
Interested? Wondering how we do plan your private tours? Here's how...
Firstly, we suggest you start browsing around our large section of St Petersburg Russia Tours so that you can get an idea of what kind of tours we offer.
Secondly, we suggest choosing the tour that you'd like to do or gather any ideas or interests you have in mind for creating a completely new tour itinerary.
Thirdly, you must fill out the form below accurately with all the details requested, including any extra information you want to add. The more info you give to us, the better it is!

After sending your tour request we will look over your message, and later we'll deliver to you the first draft of your tour itinerary along with an estimated cost of it.

From there on we'll gather additional information from you in order to adjust the tour according to your interests, time, and other things.

Once you're happy with the itinerary we made for you we'll proceed with the reservation, which consists of sending us a small deposit via PayPal or Wire Transfer as a confirmation of your attendance.
Please keep in mind that in order to organize your private tour we appreciate a notice well in advance. The more time you give us, the better it is!

SEND A TOUR REQUEST TODAY

---
Ready to tour St Petersburg? If so, send us a request today by filling out the yellow form below in all its parts. We'll get back to you as soon as we can!

ADDITIONAL INFO

---
Have you got a question? If so, take a look below at our most frequently asked questions.

   WHEN TO BOOK A TOUR?
We recommend that you make a reservation in advance as our tours can fill up quickly, and extra time is really needed to take care of the whole organization of your tour, such as find a tour guide, arrange a transportation and tour vouchers, book a restaurant, buy tickets to museums, etc. Reservations for a 1, 2, or 3 days tour should be booked from 14 to 90 days in advance or before. Reservations for bike tours, boat tours, and walking tours, or anything else that does not entail in buying admission tickets can be accepted within 7 days.
HOW & WHEN TO PAY?
If you're keen on booking a tour with us, we ask that you pay a deposit in advance to secure the booking. The deposit can be paid via PayPal, Bank Transfer, or Western Union. Once the first payment has been cleared, you'll pay the balance due to the guide upon your arrival in the city. Our guides accept cash in Euro, Dollars, and Rubles, but not credits cards! Further details on this will be given upon your confirmation, if and when you tour St Petersburg with us.
WHY PAY A DEPOSIT?
The deposit serves as a sign of confirmation from your side and helps us to cover the initial expenses of your tour. It includes admission tickets to museums, entrance port and parking fees, visa tour vouchers, and our service fee, etc. Further details will be given upon your confirmation, if and when you tour St Petersburg with us.
HOW CAN I CANCEL THE TOUR?
You can cancel your tour reservation by sending us an email no later than 7 days prior to your arrival. When you cancel a tour the payment sent to cover the initial cost of the tour is not refundable because tickets have been already bought, and they are not refundable, plus we have already started working for you.

ARE YOUR GUIDES LICENSED?
Of course, they are! All our tour guides are registered at the Federal Agency of Tourism of the Russian Federation.
SHOULD I TIP THE GUIDE & DRIVER OR NOT?
Gratuities are up to you and are not included in the price! If you've enjoyed the tour feel free to give a tip to the guide and/or driver. Sure they'll be happy! How much to give is up to you.

WHY DO YOU ASK FOR A SKYPE ID?
We can answer all your questions and discuss the planning of your tour via Skype. Our chat will be led in English, Italian, and Russian and it will last less than an hour. For a one to one Skype/Phone consultation, we may have to charge you a fee of 45Euro. Further details will be given upon your confirmation, if and when you tour St Petersburg with us.
DO YOU PROVIDE VISA SUPPORT?
Yes! If you are applying for a Russian visa we can provide you with the compulsory invitation letter or so-called visa document support. Find out more here! While, for visitors coming by ship we can provide you with tour vouchers, but only if you tour St Petersburg with us. For your information, the tour voucher operates as a legal document and replaces the need for applying for a Russian visa, but you must stay less than 72hrs in the city. A copy of your passport is required in order to make such vouchers.
WILL THERE BE TIME TO DO SHOPPING?
Of course Yes! When you tour St Petersburg with us there is time for chilling, eating, and shopping, and even laugh. Just ask and we will include extra time to let you buy Russian souvenirs or make shopping or anything else you wish. Further details will be given upon your confirmation, if and when you tour St Petersburg with us.
CAN I TAKE A BREAK WHEN TOURING WITH YOUR GUIDES?
Certainly! But it depends on which tour you take and how much time you have left. If you are booked on a group tour, it will be difficult for you to take more than a few moments to rest. This is because it is hard for a guide to manage all of the needs of all of the people in your group. For this reason, we recommend that you consider booking a private option, where your unique needs can be easily accommodated.
real CUSTOMER REVIEWS

---

---


From Tour St Petersburg return to St Petersburg Russia Tours or go to the Home Page

DO YOU LIKE ST PETERSBURG ESSENTIAL GUIDE? HAVE YOU FOUND THIS PAGE HELPFUL?
---
If you do, please help others to find out about it. If you have a blog or website, or know someone who does, consider linking to us. Share the link on Facebook, Tweet it... you get the idea. Every link helps!