St Petersburg News
discover the Latest Headlines
About Russia's Northern Capital

---
Looking for the latest St Petersburg news or stories? Want to read the hottest headlines about Russia's Northern Capital and Russia in general? If so, you've come to the right place.

Yous should know that St. Petersburg has a very limited number of English-language publications of varying quality. The best-known was the weekly St. Petersburg Times, which was combining local, international, and business news with comment and a very good art section.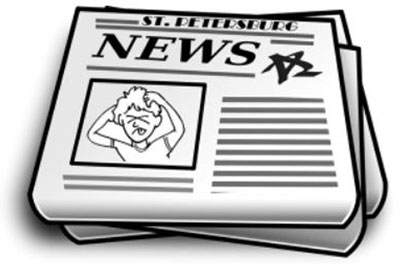 St Petersburg News
Unfortunately, it has closed down some time ago! So now to get some local news there is only one option in English, which we think is currently a good one, and it is the new Prospekt Magazine.
However, there are also other interesting and reputable English online magazines covering Russian news worth checking.
We don't know about you, but usually, before traveling to a new destination we love to give a glance at the current local news to get an idea of what's going there. Certainly, this might not be common practice for everyone, but maybe among you, there is someone who out of curiosity or simply because is planning a trip to St Petersburg Russia, is looking for fresh news or recent stories about the city of Peter the Great or the country in general.
So, if that applies to you, stop searching for news on Google! On this page, you'll be able to stay up-to-date with the current St Petersburg News, and more in general with Russia.

To help you we've made a list of what we think are currently the top leading newspapers, which also publish a substantial part of their articles on the Internet with specific Feed RSS News related to Saint Petersburg and Russia in general.

Happy reading!

 LATEST ST PETERSBURG news FROM PROSPEKTMAG

---
Prospekt Magazine is currently the only online magazine in English about Saint Petersburg.
It covers local news and stories, as well as offers personal insights and recommendations about the Imperial city – from its cultural and art scene to politics and everyday life. Founded in 2014 by the joint of a bunch of international journalists living in St. Petersburg, The site is a new interesting online magazine to keep an eye on, and it can be a useful resource for anyone living or traveling in the city.

RUSSIA BEYOND THE HEADLINES

---
Sponsored by the Rossiyskaya Gazeta (the Russian government's official newspaper), Russia Beyond the Headlines (RBTH) is another great English newspaper that you can find both online or on paper. It is a multilingual news and information resource that offers news, comment, opinion, and analysis on culture, politics, business, science, and public life in Russia.
METRO NEWS

---
Perhaps, you've already heard about the Metro World News, but if you haven't, this is an international central content resource that offers a variety of news, entertainment, style, and health information from around the world, including St. Petersburg Russia. You can find a printed version of Metro News for free at any Saint Petersburg Metro station.

LATEST ST PETERSBURG NEWS FROM GOOGLE

---
Find out the latest news about St. Petersburg and/or Russia from Google News: a free news aggregator provided and operated by Google, selecting up-to-date news from thousands of publications.

LATEST ST PETERSBURG STORIES FROM REDDIT

---
Read the hottest stories and questions about St. Petersburg from REDDIT: a social networking service and news website where registered community members can submit content, such as text posts or direct links.

ALTERNATIVE news from RUSSIA TODAY

---
Founded by the Russian government, Russia Today, also known as RT, is the first Russian 24/7 English-language news channel which brings the Russian view on global news.  Based in Moscow, it presents around-the-clock news bulletins, documentaries, talk shows, debates, sports news, and cultural programs about Russia. RT operates as a multilingual service with conventional channels in three languages: English, Arabic, and Spanish. Russia Today is for those who want to get an alternative perspective on current affairs in Russia and in the world, but with a Russian viewpoint on major global events.

MORE RUSSIAN NEWSPAPERS AND SITES

---
If you're looking for more Russian news and information on politics, sports, entertainments, jobs, education, tourism, lifestyle, travel, real estate, business, etc, then take also a look at the below list of Russian newspapers.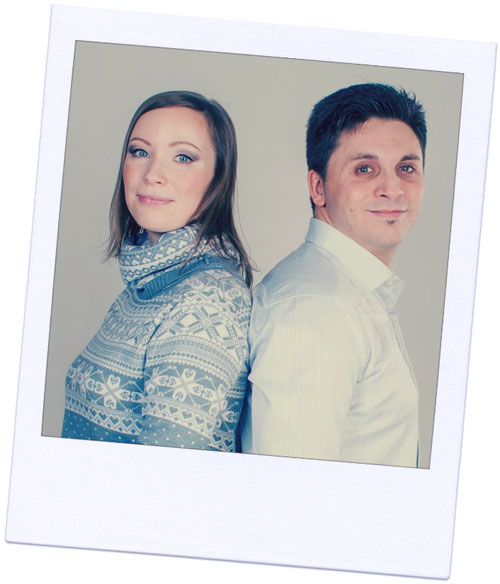 Hello! We are Davide & Anastasia the founders of st-petersburg-essentialguide.com.☺
We would like to let you know that apart from writing unique content for our travel website we can also help with the arrangement of your Airport Transfer, Private City Tour, and Russian Visa Support, or anything else you may need during your stay or the planning of your trip to St Petersburg Russia. Just get in touch with us today for more info!


---


From St Petersburg News return to the Homepage

DO YOU LIKE ST PETERSBURG ESSENTIAL GUIDE? HAVE YOU FOUND THIS PAGE HELPFUL?
---
If you do, please help others to find out about it. If you have a blog or website, or know someone who does, consider linking to us. Share the link on Facebook, Tweet it... you get the idea. Every link helps!