buying RUSSIAN SOUVENIR
12 BEST GIFTS & SOUVENIRS
TO BRING HOME FROM RUSSIA

---
Wondering what Russian souvenir to buy? Here's a list of the crème de la crème of Russian souvenirs to bring home.

Traveling to Russia without buying any traditional souvenir would be a real pity. And, we have no doubt that before returning home you would like to find something unique to show to your friends, family, or loved ones.
Russia is full of beautiful souvenirs - and we are not just talking about Russian dolls and Lenin badges. There are a lot of different souvenirs you can buy, such as the famous Russian Fedeskino lacquer boxes and the fur hat, or the amber jewelry and wooden toys, as well as many other items.
If you really look around you can feel pretty much overwhelmed by the vast choice available. Therefore, to help you choose the most authentic Russian souvenir, on this page we put together a selective list of the best traditional Russian souvenirs. Happy shopping!☺
our recommedations for a RUSSIAN SOUVENIR

---
If you are looking to take some extra special gifts home with you we recommend you consider buying some of the following Russian souvenirs:

Matryoshka (Russian nested doll)
---
This is the most famous Russian souvenir, so a must-have for everyone visiting Russia.
The Matryoshka is a set of stacking dolls, which are a wooden stylized shape of a female figure dressed in a Russian peasant clothing wearing a scarf on her head. The name is a diminutive form of the female name Matriona that was popular among common people on the Volga basin. The number of nested figures usually varies from three to ten, but in some rare cases can reach 50 and even more.

Fedeskino Lacquer Boxes
---
Fedeskino lacquer boxes are among the most beautiful Russian crafts in the 20th century.
Traditionally Fedeskino miniatures are copies of paintings, sentimental landscapes and genre scenes. They are painted in oils on a surface primed with powdered bronze or aluminium, occasionally on mother of pearl. After painting the item is lacquered and polished. The first lacquer boxes appeared in Russia in the 18th century but this art work flourished in the 20th century after the Revolution.
Lomonosov IMPERIAL Porcelain
---
This is a very decorative item and upscale gift to bring home worth the money.
In 1744 Empress Elizabeth founded in Saint Petersburg the works that later became famous as the Imperial Porcelain Factory and now bears the name of Lomonosov. If you're into porcelain or fine arts, you should step in at the Museum of the Imperial Porcelain Factory, where they hosts an amazing shop featuring a vast arrays of hand painted porcelain items spanning several centuries.

Birch-BARK CRAFTS

---
This is a very popular Russian souvenir known since the Stone Age.
The birch-bark crafts are gracefully carved out of the bark of the silver birch from the middle region forests of Russia in Siberia. Out of the silver birch, which is the national tree of Russia and so a very important country's symbol, you can buy decorative folk birch wood crafts, such as hairpins, boxes, picture frames, backpack, shoes, and much more. Definitely the perfect small gift or souvenir to bring home!
Russian Fur hat

---
If you want to look as much as tourist as possible, but cool back home, you should buy one.
The Russian ushanka or shapka, but more commonly known in the west as the Russian fur hat, is a nice fur cap with ear flaps, which will keep you pretty much warm during sever winter. Very popular during the Soviet Union, and still well popular today, this interesting item has ear flaps that can be tied at the chin to protect ears and neck from the cold or fixed at the back of the head.

Gzhel Ceramics
---
This should be the first thing to buy when shopping for souvenirs in Russia.
The blue-and-white Gzhel ceramis can be a very special Russian souvenir to bring home as this type of Russian porcelain is over 200 years old, and it is made in the village of Gzhel, a picturesque area 60 kilometers southeast of Moscow. From beautiful house pottery for the house to well crafted Russian figures of all kinds, you have plenty of choice featuring distinctive blue designs on white background.
Podstakannik
---
This can be the perfect gift to stand out during your next tea party back home.
Podstakannik is a tea glass holder originated in the late 18th-century when tea drinking became a popular culture in Russia. Produced during the Soviet Times, today it is still used among many Russians to hold a drinking glass, especially at home. The Podstakannik might seems a bizarre metallic object, but it is not. Beautifully designed with Russian figures and key spots of Russia, it can be very handy when drinking a hot tea and the perfect gift to bring home.

Easter Eggs

---
This is a very nice piece of art jewellery, but expensive too, if you buy the original Faberge.

Easter Eggs are popular in all Western countries, but in Russia they raise a special charm because they are associated with luxury of the pre-revolutionary Russia. These stylish eggs are made of a wide variety of materials such as wood, glass, porcelain, metal, ivory, and stone. Very famous are the Easter Eggs made by the House of Faberge' using silver, gold, and precious stones. Today you can buy eggs in the Faberge' style on different size and prices both at the museum and at several shops.

Valenki

---
Valenki are traditional Russian winter boots made out of real sheep's wool.
Traditionally borrowed from Mongol tribes, the Valenki are designed for walking in the snow during cold winter. In fact, these Russian boots are known to be so warm and well insulated that you can wear them with no socks on. Even tsars and tsarinas liked to wear Valenki in winter. Buying a pair of these felted boots can be an interesting and handy gift straight out of historic Russia as they are key symbols of traditional clothing in Russia.
Russian shawls

---
Russian shawls are known for its beauty and finest elegance all over the world.

Russian shawls (Platok in Russian language) are well designed and colourful scarves made of cotton or wool, which can be worn around the neck or the head by a female. Known for its old traditions and finest elegance all over the world, these scarves are a combination of old and modern Russian design concepts made by Russian craft painters in the Russian city of Orenburg and Pavlovo Posad.
These scarves can either spruce up the outfit of a young lady or serve to make your grandmother look even cuter than usual. Definitely this is the perfect gift or Russian souvenir for any female friend or relative of all ages. ☺
KHOKHLOMA
---
The Khokhloma brand is known and loved literally in every corner of the world.

Khokhloma is a traditional Russian handcraft painting, which was originated in the 17th century in the area of Nizhniy Novgorod in Russia. The decorative painting is applied on a black, red, or gold ground and covered with lacquer.
This Russian souvenir can be easily recognized by its main design, which is a large red berries amid bright yellow gold foliage on a dark background. Out of the wood and porcelain you have kitchen utensils and tableware in Khokhloma style.

Samovar
---
A samovar is a device traditionally used to heat and boil water for tea.

Every Russian family hold a Samovar as it is undoubtedly one of the most popular symbol of Russia. You might have seen it on a Russian movie, or read on a Russian classic, or even listened to a song.
Basically this is a heated metal container traditionally used to heat and boil water in Russia. Nowadays Russian samovars are usually replaced by different kettles, but they are still popular due to its cultural identity, which creates a very special atmosphere of a feast. Buying a samovar would be like to bring home a piece of antique Russia.
In addition to my list above there other interesting Russian souvenirs you should really consider to buy, such as Russian Vodka, Russian Caviar, Honey, Russian Chocolate, and Honey, as well as Orthodox icons, Palekh, Malachite, and Amber jewellery, including Bogorodskoe wooden and Dymkovo toys.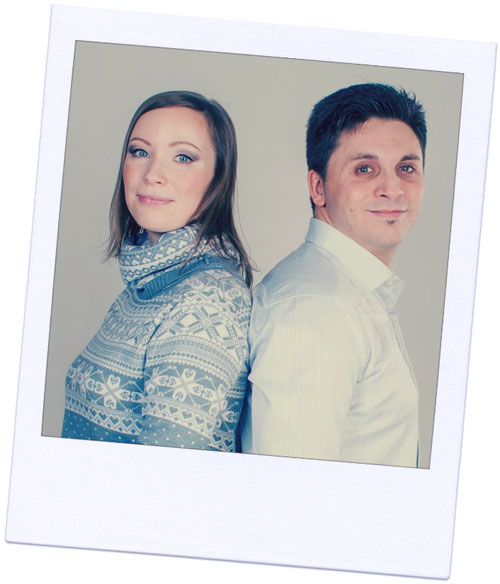 Hello! We are Davide & Anastasia the founders of st-petersburg-essentialguide.com.☺
We would like to let you know that apart from writing unique content for our travel website we can also help with the arrangement of your Airport Transfer, Private City Tour, and Russian Visa Support, or anything else you may need during your stay or the planning of your trip to St Petersburg Russia. Just get in touch with us today for more info!


---


From Russian Souvenir return to St Petersburg Shopping or go to the Homepage

DO YOU LIKE ST PETERSBURG ESSENTIAL GUIDE? HAVE YOU FOUND THIS PAGE HELPFUL?
---
If you do, please help others to find out about it. If you have a blog or website, or know someone who does, consider linking to us. Share the link on Facebook, Tweet it... you get the idea. Every link helps!