St Petersburg Airport
The Northern Russian Capital Gateway

---
The St Petersburg airport, one of the busiest and most important airports in Russia after Moscow, will be the place where you will touch down when you arrive by plane in Saint Petersburg, the cultural capital of Russia.

Known worldwide as Pulkovo Airport and shortened to LED (airport code), the gateway to northern Russia once consisted of two main terminals located side by side in the south part of St. Petersburg: Pulkovo I and Pulkovo II.
Today, both of the old terminals have been closed and replaced by a new, modern terminal that is able to compete with the leading European airports and offer a warm welcome to new passengers.
With the construction of Pulkovo's new terminal, referred to by the media as New Pulkovo Terminal, the long queues at the entrance or at passport control, as well as the lack of seating and trolleys, are things of the past.
Now the city of St Petersburg has a new fully equipped airport built from scratch that offers a capacity of 17 million passengers per year along with an efficient and modern infrastructure, which every Russian is proud of, including us.
The airport of Saint Petersburg officially known as Pulkovo Airport also won the 'Best Improvement for Europe' nomination - a prestigious 2014 Airport Service Quality (ASQ) Awards by Airports Council International (ACI). The Awards are granted annually based on the results of a global benchmarking program measuring passengers' satisfaction while they are at the airport. This confirms that our airport is better than before and we have no doubt you will like it!☺
MORE ABOUT ST PETERSBURG AIRPORT
---
We guess you would like to know more about St Petersburg airport. That's why you are on this page! Isn't it? If so, just keep reading on. To get started just click on the links below!

GETTING FROM THE ST PETERSBURG AIRPORT

---
Pulkovo Airport is within 23 km of the center of St. Petersburg. From here to town you can take an official taxi upon your arrival at the airport or get a public city bus outside the terminal, or much better, arrange a private transfer before your arrival, and be greeted at the airport.

For your information, going by public transport can be a little challenging for newcomers to Russia and, personally speaking, stressful too, especially if you have a lot of luggage. But it's doable, and of course cheaper than booking a taxi or a private transfer. Sadly, St Petersburg airport is not yet served by metro or shuttle trains.

going by CITY BUSES

---
If you are on a low budget trip, definitely taking a city bus would be the best option for you. With less than one dollar or one euro, you can get to the city, but not to the city center (Nevsky Prospekt), where surely you have booked your Hotel.

All city buses leave from St Petersburg airport (outside the terminal) and stop at Moskovskaya Metro Station on the blue metro line, seven stops south of Nevsky Prospekt in the very center of St. Petersburg. From there you need to change the subway line, so take the red line if your final destination is Nevsky Prospekt. See the city metro map!

What city buses are running into town?
You can take bus number 39, 39A, or the minibus number K39, also known as Marshrutka. They all run between the nearest Moskovskaya subway station and the airport every 20-30 minutes.
Among all the bus options available, we recommend taking the express city bus number 39A because it is more comfortable than the other two (it has larger seats, better luggage space, and air-conditioning).
Lastly, the service operates daily from 5.30 am to midnight, and tickets can be bought in the arrivals lounges or onboard.

PULKOVO OFFICIAL TAXI

---
If you are not on a low budget trip, then you can take the official airport taxi upon your arrival. It will cost you less than $31/€28, depending on where you go in the city. You can find them in the arrivals lounge at the terminal before exiting. Just look for the marked Taxi Pulkovo!
The only downside of taking the official Pulkovo taxi is the waiting time for the next driver available. This may take from a few minutes to half an hour, depending on the season you travel. 
As an alternative to the official airport taxi, you could also book a city taxi over the phone when you arrive. This would be the cheapest option, although you will have to wait for the taxi to arrive and/or pay an extra fee if you leave the driver waiting for you. If you are familiar with the App Uber, then Uber can be also another option to use. Whatever service you book keep in mind that the majority of Russian drivers don't speak English.

The average fare for a city taxi to the city center is around $20/€16 or slightly more; the price varies based on the type of car and size.


PRIVATE AIRPORT TRANSFER

---
The easiest and quickest way to travel in comfort from St Petersburg airport to the city is to order a private airport transfer with a professional driver that will greet you at the airport and wait for you in case of a flight delay, or anything else you have to do, for example, change or withdraw money.
If you are interested in this option why not booking with us. If you book with us you will get a good deal along with reliable and professional service - plus you will help us to continue to run this website.☺
Our prices range from 1200Rubles to 1700Rubles (current exchange rate $18/16€ - $25/22€). You can book online in advance without prepayment, you just pay in cash to the driver at the end of your run. And, when you book a round trip with us you get a 5% discount.
TIPS AND RECOMMENDATIONS

---

We strongly recommend that you don't try to negotiate with the drivers touting for fares around the baggage reclaim area, in the airport arrivals hall, and/or on the street. If you choose to go with them you will end up paying something like 3000/4000Rubles (current exchange rate €40/€50-$50/$60), which is way over the average price for this type of service.
Please keep in mind that these taxi drivers standing at the airport arrivals usually wear a fake official Pulkovo taxi badge around their neck, so at the beginning, they might seem legit or official drivers, but they are not. They are simply  "Scammers". A single time I (Davide) took one of them by mistake, and I was robbed. Overall it was a terrible experience which I don't recommend anyone.

As Pulkovo Airport is one of the largest in the country, chances are your flight to Saint Petersburg will land here. Located 11.7 miles south of downtown Saint Petersburg, the airport serves not only the city but also Leningrad Oblast, and sees millions of passengers go through its doors every year.

Gratuities are not a common practice in Russia like it is in the US, but if you would like to tip the driver, then a 5-10% for cab fare is normal.
Keep in mind that Russian drivers only accept the ruble as the payment option. No credit cards accepted at the moment! So make sure you change money before getting into the taxi.

Rubles can be obtained either from international exchange offices or from ATM machines both located inside the St Petersburg Airport. However, our best recommendation to you is to go to a local bank. You can find one all over the city. Usually, currency exchange banks are quite competitive with rates fluctuating almost hourly to reflect the Forex market rates, and they are commission-free.

For those that want to relax away from the hustle and bustle of the airport, Pulkovo Airport provides a number of VIP lounges, some of which have a pay-per-use option. Lounges include amenities such as comfortable seating, complimentary newspapers and magazines, free Wi-Fi, TV, and food and drinks.

If your layover in Saint Petersburg is a long one, why not head out and explore the area? Pulkovo Airport is ideally located to visit attractions such as the Monument to Heroic Defenders of Leningrad (3.1 miles away), the Civil Aviation Museum (0.7 miles away), Sergiyevskiy Park (0.8 miles away), and the Grand Maket Russia Interactive Museum (6.2 miles away).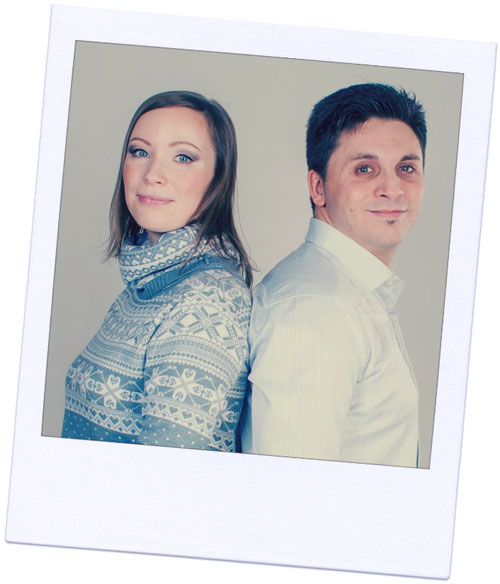 Hello! We are Davide & Anastasia the founders of st-petersburg-essentialguide.com.☺
We would like to let you know that apart from writing unique content for our travel website we can also help with the arrangement of your Airport Transfer, Private City Tour, and Russian Visa Support, or anything else you may need during your stay or the planning of your trip to St Petersburg Russia. Just get in touch with us today for more info!


---


From St Petersburg Airport return to Pulkovo Airport or go to the Homepage

DO YOU LIKE ST PETERSBURG ESSENTIAL GUIDE? HAVE YOU FOUND THIS PAGE HELPFUL?
---
If you do, please help others to find out about it. If you have a blog or website, or know someone who does, consider linking to us. Share the link on Facebook, Tweet it... you get the idea. Every link helps!