ThE Marshrutka
LEARN HOW TO GET AROUND THE CITY
BY RUSSIAN MINIBUS

---
The Marshrutka is an old fashioned and efficient minibus taxi which follows a set route, very popular in Russia.

Privately owned, the Marshrutka is a commercial form of public transport that follows an urban set route that may or may not be the same as a state bus route. You will see them quite frequently running in the streets of Saint Petersburg as they cover most areas of the city but not the city center (sadly, they no longer run on the famous Nevsky Prospekt).

The Marshutka concept emerged in the 90s as a reaction to overcrowded public transport.
These days, they go just about everywhere within the city and out to the suburbs. They are fast and efficient. They have set departure points, but otherwise, when you see the number you want, just hail it down like a taxi.
Driven by migrants from the former Soviet Republic, this means of transport is usually old fashioned and uncomfortable due to the lack of space between the seats. However, despite that, they are considered a better alternative to buses, trolleys, and trams for the Russians.
For foreigners, it can be complicated and confusing to take one of them because of the Russian language barrier and the type of protocol to follow. Therefore, we feel like to sat that unless there are no other forms of transportation available or unless you are accompanied by a tour guide or someone who speaks Russian, don't take it.
Rather make your life easier and take the Saint Petersburg Metro.
all you need to know about the marshrutka

---
Thinking of taking a Marshrutka? If so, learn how to get around the city with this Russian minibus with our recommendations. To get started just click on a topic below to fast-track to that section.

BASIC INFORMATION

---
All Marshrutkas run on a daily basis from 7 am to just about 11 pm. Usually, they can carry up to 10-20 people and are able to stop anywhere, collecting and depositing passengers along the way for a fixed rate of 45Rubles (around €0.50/US$0.60). The ticket price is slightly cheaper than other St Petersburg public transportation.

You will recognize them by their small size and by the letter "K" in front and on the right side of the minibus. You will find the route numbers next to the signs of their main stops. Unfortunately, the signs are only in Russian, and very rarely in English (usually just for popular tourist areas such as Peterhof or Tsarskoye Selo).
To take one of them, just go near the road of the official bus stop and when you see a minivan stopping along the footpath, wave it down like a taxi and get in. Before you seat down make sure to pay!

When you want to get off just ask the driver to stop in a loud and clear way (don't be shy, yelling out is the way). If you want to be more polite, then say "Ostanovite pozhaluista sdiez" (stop please here).☺
HOW TO PAY

---
The price of the ride is displayed inside and in front of each minibus. You can pay in cash or by a local travel card to the driver as soon as you get into the vehicle (Credit cards are not accepted but now the popular local card Podorozhnik is accepted).

Once you've paid, look for your seat (if it's not full) but avoid sitting at the very front of the cabin if possible, or you will find yourself passing money to the driver backward and forwards throughout all your journey (A bit frustrating sometimes especially during rush hours).
The same as for the bus, trolley, and tram, you should pay only with small coins or small notes, otherwise, you may not receive your change back. Also, if you are getting on one of these fixed-route taxis at the start of the route, you may have to wait a few minutes for the cabin to fill up. For them, more people on board means making more money, so be patient!


GETTING TO/FROM THE AIRPORT by marshrutka

---
Yes, it is doable but not comfortable if you have a luggage!☺
If you are looking for a cheap and alternative way to reach Pulkovo airport, and if travelling in a cramped space or in an uncomfortable way is not a big problem, then, you can also take the popular fixed-route minibus K39 from/to the New Pulkovo Terminal.
This Marshrutka goes to/from Moskovskaya Metro station and to/from the Pulkovo airport every 15-20 min, and the price is currently the same as any regular minibus (45Rubles, around €0.50/US$0.60).
TIPS AND RECOMMENDATIONS

---

We believe that for intrepid budget travellers taking one of these Marshrutkas is the cheapest way for visiting the popular suburbs of the city such as Peterhof, Tsarskoye Selo, and Pavlovsk. If you take the Marshrutka remember to yell out loudly if you want to get off. Only this way the driver will come to a screeching halt.☺
In the event you're planning to get to the famous Peterhof, the following Marshrutkas will take you there:
Minibus № К-300, К-424, К-424А from Avtovo subway station;
Mini-buses (marshrutkas) № К-224, К420 from Leninsky prospect subway station;
Mini-buses (marshrutkas) № К-343, K-639-б from Prospect Veteranov subway station;
Commercial bus № K-404 from the Baltiyskiy vokzal railway station;
Travel time is about 30-35 minutes, the fare is 70Rubles.
In the event you want to go to Pushkin (Tsarskoye Selo), then the following Marshrutkas will take you there:
Minibus № 347, 545, 287, or 342
Travel time is about 40-45 minutes, the fare is 70Rubles.
We advise you to ask the driver to stop near the palace, (u-dvortsa), though you are likely to spot the park and palace yourself and ask for a stop. Most buses stop nearly 200 meters from the entrance to the park.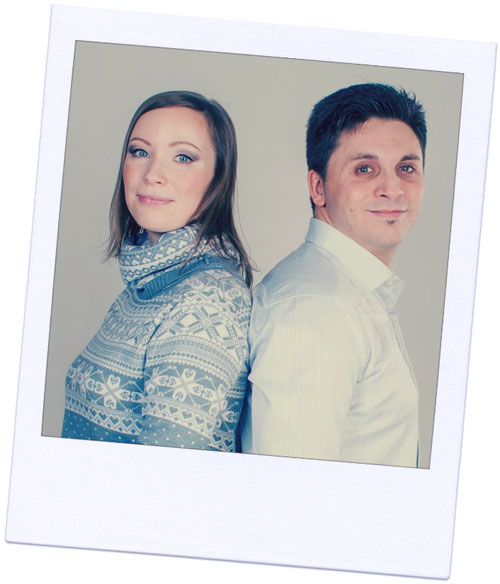 Hello! We are Davide & Anastasia the founders of st-petersburg-essentialguide.com.☺
We would like to let you know that apart from writing unique content for our travel website we can also help with the arrangement of your Airport Transfer, Private City Tour, and Russian Visa Support, or anything else you may need during your stay or the planning of your trip to St Petersburg Russia. Just get in touch with us today for more info!


---


From Marshrutka return to St Petersburg Public Transportation or go to the Homepage.

DO YOU LIKE ST PETERSBURG ESSENTIAL GUIDE? HAVE YOU FOUND THIS PAGE HELPFUL?
---
If you do, please help others to find out about it. If you have a blog or website, or know someone who does, consider linking to us. Share the link on Facebook, Tweet it... you get the idea. Every link helps!