Why Visit St Petersburg Russia?


Find OUT Our Top ten Reasons!
---
Wondering why visit St. Petersburg in Russia? Looking for a reason to go? See here our favorite reasons why you should come.

We all know that the first question that pops into our mind when someone is planning a vacation abroad is why to visit this or that place. We ask the same question as well when preparing for our trips.

If right now you are on this page it means you're looking for a reason to include St. Petersburg on your next trip. If that is true, then you should keep reading until the end of this article.
As two locals living here, we can tell you that there is more than one reason to visit Saint Petersburg Russia. And honestly speaking, we don't say that just because we want you to come, but simply because in our beautiful and vibrant city there is something to do and see for everyone any time of the year.

a short must-read introduction

---
Before telling you the Ten Top Reasons "Why visit St Petersburg", let's start with a short introduction to the city.
Saint Petersburg was founded in 1703 by Peter the Great and over the last twenty years, it has become Russia's most cultural, accessible, and tourist-worthy city, undoubtedly, the most European city across the country. Gradually evolving, this young and rich city of the tsars is looking out to the future, though its routes are still firmly tied in the past.
The city is known world-wide for the Hermitage Museum, the White Nights Festival, and its river and canals.

The city is home to remarkable Russian writers such as Pushkin, Tolstoy, and Dostoevsky as well as to high profile political figures like the long time Russian President Vladimir Putin.

St. Petersburg is the place where the Bolshevik revolution started and the end of the monarchy came to a conclusion. Here is where the Tsars of the Romanov family and the communist leaders lived. Here is where the Perestroika took place and a new modern era (The New Russia) gradually emerged. Here is where the past will amaze you, the present will entertain you, and the constantly changing future will catch your attention.
And there is more...

The city today offers hundreds of splendid museums, cathedrals, palaces, gardens, monuments, and arched bridges over graceful waterways, including over 500 hotels and 1000 restaurants and cafes ready to satisfy the needs and tastes of any kind of traveler. We must mention also its many clubs and erotic dance bars, where anyone can enjoy an exciting night out.
Lastly, as we wrote early, during the past years the city of St Petersburg has become an accessible and important center of tourism. In fact, before COVID-19 which brought the entire world almost to its knees, each year about 8 million people, both foreign and Russian tourists, have been traveling to St. Petersburg.
And, if you do not know, our city was also listed as the best travel destination in Russia, and one of the top travel destinations in the world by Tripadvisor. We are sure that Russia's Northern Capital will reach the same number again in the near future, and do even better!
But now let's get into the ten reasons why visit St Petersburg.
TOP TEN REASONS WHY VISIT ST PETERSBURG RUSSIA

---
We can now hear you in the background saying "What are those Top Ten Reasons then?"

We've tried to pick our Top Ten Reasons to "Why visit St Petersburg" below. It's not been easy, but here they are - not in any specific order.
You should visit Russia's Northern Capital because...
1) ...ITS GREAT MUSEUMS & ELEGANT GALLERIES!

St. Petersburg's museums are many, interesting, and all top-notch. If you can check out only two, try the Hermitage Museum, one of the greatest museums in the world, and the Russian Museum, the treasure-house of national art.

2) ...ITS OLD BRIDGES & CANALS!

St. Petersburg's rivers and canals rival those you may have seen in Venice or Amsterdam. That's why it is also called the Venice of the North. If you are visiting our city during the summer, a romantic boat tour along the large Neva River is a must.

3) ...ITS STUNNING CATHEDRALS & ORTHODOX CHURCHES!

All the churches in St Petersburg are really authentic architectural masterpieces - a place not only for worship but also for visiting because of their unique beauty and historical importance. If you go, do not miss the famous Church on the Spilled Blood, St. Isaac Cathedral and the impressive Kazan Cathedral.

4) ...ITS IMPRESSIVE ROYAL PALACES & SPLENDID BUILDINGS!

All of the St. Petersburg palaces are the most stunning and charming buildings in the world, especially those you find in Peterhof and Tsarskoye Selo. Visiting these royal palaces and its golden rooms will surely take you back to the time of the Tsars.

5) ...ITS BEAUTIFUL ROYAL PARKS & GARDENS!

Most of the gardens and parks in St Petersburg are beautiful, clean, and well maintained. Taking a stroll there, such as at the Summer Garden or at the Catherine Park (there are more), not only will bring you back to the time of the Tsars, but also make you feel like you're a world away.

6) ...ITS HISTORICAL SIGHTS & WAR MEMORIALS!

There are a lot of interesting monuments in St Petersburg to see. Many of them will remind you of the city's painful and rough past - from statues devoted to prominent people to war memorials, or artistic sculptures you will be impressed and, perhaps even moved.

7) ...ITS RESTAURANTS & COZY CAFES!

St. Petersburg is packed full of interesting and diverse restaurants and cafes. Whether you seek a romantic dinner for two, a memorable fine Russian dining experience, or international cuisine, here you'll find plenty of choices to satisfy your palate.

8) ...ITS THEATERS, FESTIVALS, & AMAZING FIREWORK SHOWS!

Saint Petersburg offers a wide variety of cultural entertainment! In fact, it's home to more than a hundred theaters. Among them, there is the most popular Mariinsky Theater, a unique spot where everyone goes to watch the famous Russian ballet. Fireworks, which run mainly during the White Nights, local festivals, and the celebration of the new year, add to the city a charming touch.

9) ...ITS FAMOUS WHITE NIGHTS & ROMANTIC CITY RIVER CRUISES!

If you want to experience the best of the city then you should come during the White Nights, starting from May to July, when the city is celebrating the summer and everyone is more friendly and happy. During this time of the year, the city is more lively and romantic and everyone is out in the streets taking a walk in the parks or on the bustling Nevsky Prospekt. People are out in the square to enjoy concerts, clubs, and restaurants, or out at the park making a Shashlik grill, or enjoying a river cruise in almost broad daylight, no matter what the time is.

10) ...ITS LIVELY NIGHTLIFE WITH COOL BARS, CLUBS, & BEAUTIFUL GIRLS!

St Petersburg's nightlife is vibrant and diverse. The Russian city's bars and clubs can offer a really warm welcome! Doesn't matter what period of the year you come; when the sun goes down the city gets very active and everyone is ready to go party till the dawn.
Still not convinced why visit St Petersburg?
Instead, we bet now you have a reason to come. At least we hope so!☺
We could write many more reasons to "Why visit St Petersburg", for example, here you can go shopping, eating out, meet beautiful girls, take care of your teeth, enjoy a Spa center, and do several outside activities without breaking the bank. Of course, as per any other city in the world, St. Petersburg has also its downside and issues, but in the end what town doesn't have problems.
Our city, poetically described as "The window to the West" by A. Pushkin is more beautiful and romantic than you could ever imagine and it is nowhere near as dangerous as you may think. For this, and for all other good reasons, we hope we will see you in Saint Petersburg soon!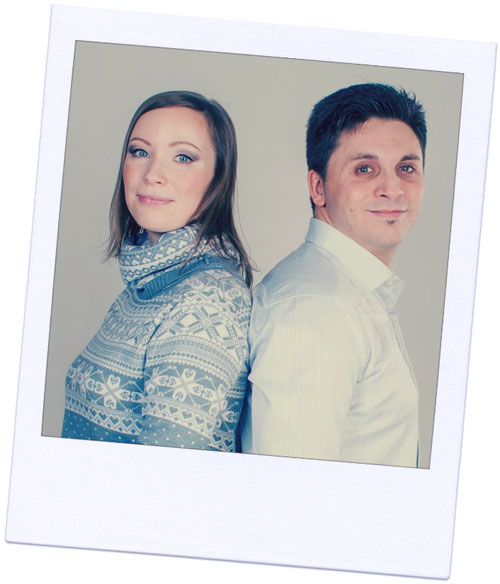 Hello! We are Davide & Anastasia the founders of st-petersburg-essentialguide.com.☺
We would like to let you know that apart from writing unique content for our travel website we can also help with the arrangement of your Airport Transfer, Private City Tour, and Russian Visa Support, or anything else you may need during your stay or the planning of your trip to St Petersburg Russia. Just get in touch with us today for more info!


---


From Why Visit St Petersburg return to St Petersburg Russia or go to the Homepage

DO YOU LIKE ST PETERSBURG ESSENTIAL GUIDE? HAVE YOU FOUND THIS PAGE HELPFUL?
---
If you do, please help others to find out about it. If you have a blog or website, or know someone who does, consider linking to us. Share the link on Facebook, Tweet it... you get the idea. Every link helps!