International Cuisine
where to find International food
in russia's northern capital!

---
Try international cuisine during your visit to Saint Petersburg Russia and take a break from Russian food.

Visitors usually travel to St Petersburg to see the Hermitage Museum, then they take a boat tour through the rivers and canals, later enjoy a walking tour on the bustling Nevsky Prospekt; and then, when it is time to eat they end up in some Russian restaurants.

But why limit yourself to a single country when you can also dip into food from around the world?
If you stay a couple of days in our beautiful and vibrant city, remember that there is also an incredible range and variety of international cuisines to be discovered. In fact you can find a lot of St Petersburg restaurants offering delicious dishes made from chefs who come from their respective native country. From Italian, French, and Spanish to Japanese, Indian or Mexican... ...you have plenty of choices to taste your buds.
So if you need a break from Russian food or you just want to taste everything the world has to offer during your trip to St Petersburg Russia, then make sure you check out our list of international cuisine below.
We have made a list of what we think are the best restaurants in the city featuring colorful and tasty international dishes. So, choose a category, and enjoy each country unique flavor as much as we do with our recommendations.☺
INTERNATIONAL CUISINE in st. Petersburg russia

---
Hungry? If so, choose a place where to eat from our list below of top-class restaurants offering international cuisine. Reserve a table with us and get the best dining experience in the city.

ITALIAN CUISINE IN ST PETERSBURG

---
Italian cooking is among the world's richest and most varied, with dishes perfect for every occasion. And as Italian myself☺, let me tell you that Italian food is the best in the world. So, if you love pasta and pizza as well as antipasti and wines or you would like to get a feel of Italy while visiting Russia's Northern Capital, then don't miss our list of Italian restaurants in Saint Petersburg. 
Get a Taste of Italian Food Here...

FRENCH CUISINE IN ST PETERSBURG

---
Without any doubt no cuisine says romance like French. Its mystique is as carefully crafted as the cuisine itself. From the simplest crusty baguette eaten with ripe Brie to a beautiful Lobster bisque or hearty Beef Bourguignon, St. Petersburg can offer a bunch of good places to eat out for any French food lover. So, if you want to have dinner in a true French style and feel like dining in a Parisienne Bistro, then take a look at our list of French restaurants in St. Petersburg.

Get a Taste of French Food Here...

OTHER EUROPEAN CUISINES IN ST PETERSBURG

---
Sure, the most popular cuisines all over the world are Italian and French, but what about other delicious and national cuisines such as Spanish, English, Greek, German, or Scandinavian? Well... No worries! When you'll be tired of Pizza, Borshch, Sushi, or Ratatouille, you'll also find many other restaurants in St. Petersburg offering a wide selection of authentic European cuisine. 
Get a Taste of European Food Here...


JAPANESE CUISINE IN ST PETERSBURG

---
Did you know that Sushi is more popular in Russia than in Japan?☺This is not a joke, but a matter of fact! Japanese cuisine grew and spread fast in Russia leading to a boom of sushi restaurants today available in any Russian city, included the beautiful Saint Petersburg. So if you fancy raw fish wrapped with rice and algae or batter fried shrimp, no worries... You'll find a lot of Japanese restaurants in St. Petersburg where to enjoy a variety of dishes and regional specialties, including the so beloved sushi.
Get a Taste of Japanese Food Here...

ASIAN & INDIAN CUISINE IN ST PETERSBURG

---
Asian & Indian restaurants in St. Petersburg range from Chinese restaurants to Thai, Indian and Turkish restaurants as well as to noodle shops. They all are a real treat for anyone with interest in the variety and surprise that Indian and Asian cooking can hold. If you are among those looking for a perfect combo of sweet, spice, and savory along with an oriental atmosphere, we are sure that you will find a lot of places to explore a little of East and have so a wonderful culinary experience during your visit in the city.
Get a Taste of Oriental Food Here...

MEXICAN & LATIN AMERICAN CUISINE IN ST PETERSBURG

---
Each South American country has a unique cuisine that was shaped by its history. The food is tasty, plentiful, and diverse that almost anyone falls in love with it! Honestly St. Petersburg is not the best place to try authentic Mexican and Latin American food, but for those who have not yet explored this type of food or just want a break from other types of cuisines, we know a bunch of restaurants in the city that will not only satisfy your palate but also let you forget that you are in Russia.
Get a Taste of South American Food Here...

Tip: Make sure to book a table before you go to any of the restaurants listed on this page, which as the title says are serving international cuisine.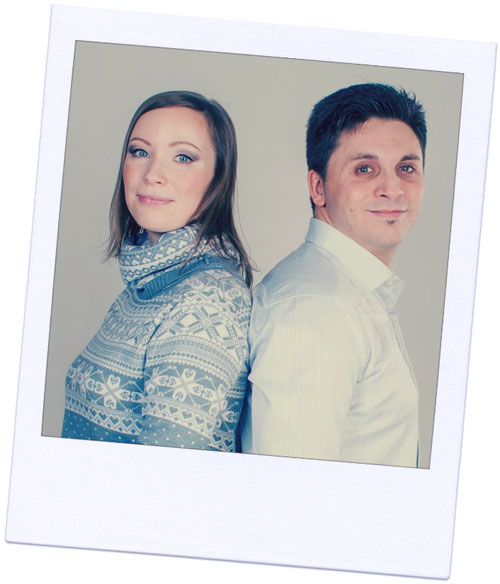 Hello! We are Davide & Anastasia the founders of st-petersburg-essentialguide.com.☺
We would like to let you know that apart from writing unique content for our travel website we can also help with the arrangement of your Airport Transfer, Private City Tour, and Russian Visa Support, or anything else you may need during your stay or the planning of your trip to St Petersburg Russia. Just get in touch with us today for more info!


---


From International Cuisine return to St Petersburg Restaurants or go to the Homepage

DO YOU LIKE ST PETERSBURG ESSENTIAL GUIDE? HAVE YOU FOUND THIS PAGE HELPFUL?
---
If you do, please help others to find out about it. If you have a blog or website, or know someone who does, consider linking to us. Share the link on Facebook, Tweet it... you get the idea. Every link helps!