Asian Indian Restaurants
Enjoy Oriental Food
in Russia's northern capital

---
Looking for Asian Indian Restaurants in St. Petersburg? Tired of Russian food? If so take a look at our picking list of the best Asian and Indian restaurants.

The diverse, yet intermingled cuisines of Southeast Asia & the Far East are uniquely prevalent in Saint Petersburg Russia.
The ancient, sweet, and salty spirit of Chinese food, the distinctly piquant flavors of Korean fare, the spicy meats, and delicious flatbreads of Turkey, the perfectly balanced measure of sweet and sour seasonings that is Thai cooking and the curry-spiced, tangy taste of India's artful dishes.

And we haven't covered them all! But this should give you a fairly good idea of the myriad of exciting pan-Asian cuisines that you can find in the beautiful, culturally, and diverse city of St. Petersburg!

Here on this page, you can find a list of our favorite Asian and Indian restaurants in St Peterburg we feel like to recommend to anyone who wants to taste a bit of Asia while in Russia's Northern Capital.

best ASIAN INDIAN RESTAURANTS in ST. PETERSBURG

---
Hungry? If so, choose a place to go from our short list of the best Asian Indian Restaurants in St Petersburg Russia below. Reserve a table with us and enjoy an unforgettable dinner.

KING PONG

---
Address: Bolshaya Morskaya Street, 16 | St. Petersburg, RU | Phone: +7 (812) 315-8256

Extensive Menu, Delicious Cuisine, Free Wi-Fi!

King Pong Asian restaurant in St. Petersburg represents dishes with true flavors from all over Southeast Asia: China, India, Vietnam, Thailand, Japan, and Singapore. The menu is vast with exotic selections, so we'd be happy to help by giving you a recommendation. Everything is flavorful and portions are generous! The Dim Sum, spring rolls, fried rice, and dumplings are yummy and the broth noodle soups are hearty comfort food. The large, spacious room makes it easy to get a seat and the colorful, hip, welcoming atmosphere makes it easy to relax. Great house wine too!
Вы владелец или менеджер этого ресторана? Свяжитесь с нами!
TANDOOR

---
Address: Admiralteiskiy Prospekt, 10 | St. Petersburg, RU | Phone: +7 (812) 312-5310

Indian Cuisine, Beautiful Interior, Genuine Hospitality!

Planning to be in the heart of St. Petersburg by St. Issac's Cathedral looking for authentic Indian fare? Then this is where we recommend you go! Winner of numerous culinary and "Best Restaurant" awards, the chefs at Tandoor Indian restaurant have been serving sensational meals for many years that patrons return for again and again. Fragrant scents of spices and an elegant décor create an inviting atmosphere for couples, family, friends, business, and even alone. The food is fresh and hot and served with authentic hospitality. Wonderful curries, tandoori dishes, and of course, naan bread.
Вы владелец или менеджер этого ресторана? Свяжитесь с нами!
GRAND CAFE KOREANA

---
Address: Gorokhovaya Street, 17 | St. Petersburg, RU | Phone: +7 (812) 312-2760

Traditional Korean, Fantastic Value, Parking Available!  

Korean restaurants are rare in Russia, so Grand Cafe Koreana is a hidden gem here in St. Petersburg you should really try. If you're searching for an outstanding Asian restaurant offering authentic Korean fare, we're certain the Grand Cafe Koreana will provide you an excellent experience. In a simple presentation, wonderful sensations of Korean flavors will arrive promptly banchan (selections of tidbits) in large portions. The menu offers traditional kimchi (picked, spicy red cabbage), bulgogi (thinly sliced or shredded beef, marinated in sauce and grilled) and samgyeopsal (trademark Korean barbeque pork cuts), and all at incredibly low prices.
Вы владелец или менеджер этого ресторана? Свяжитесь с нами!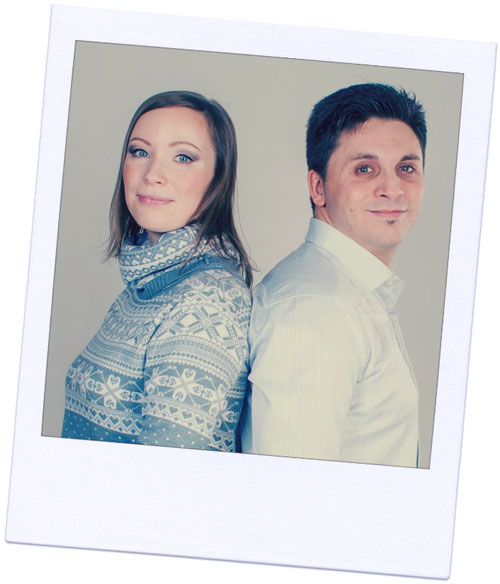 Hello! We are Davide & Anastasia the founders of st-petersburg-essentialguide.com.☺
We would like to let you know that apart from writing unique content for our travel website we can also help with the arrangement of your Airport Transfer, Private City Tour, and Russian Visa Support, or anything else you may need during your stay or the planning of your trip to St Petersburg Russia. Just get in touch with us today for more info!


---


From Asian Indian Restaurants St Petersburg return to St Petersburg Restaurants or go to the Homepage

DO YOU LIKE ST PETERSBURG ESSENTIAL GUIDE? HAVE YOU FOUND THIS PAGE HELPFUL?
---
If you do, please help others to find out about it. If you have a blog or website, or know someone who does, consider linking to us. Share the link on Facebook, Tweet it... you get the idea. Every link helps!