About
St Petersburg Essential Guide
Here's a Few Words About Us and Our Website

---
Want to know more about St Petersburg Essentialguide? Wondering who's behind this site? We are flattered! So here it goes...

First of all, welcome to the St Petersburg Essential Guide, our independent on-line travel guide dedicated to helping you make the most of your trip to St Petersburg, Russia.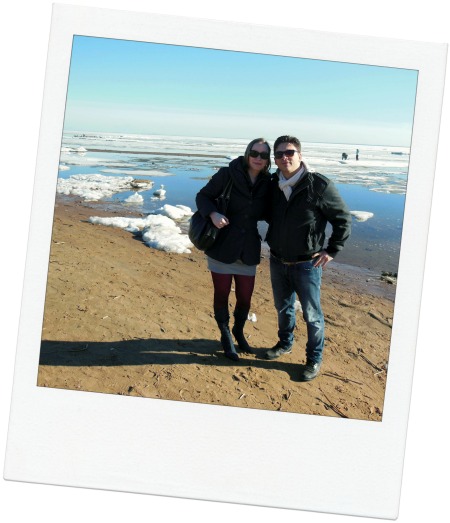 Our names are Davide and Anastasia, two locals and now founders of St-Petersburg-EssentialGuide.com.
Inspired by our deep love and vast knowledge of the great city of St Petersburg in Russia, at the end of 2012 we embarked on this exciting web journey to bring beautiful Saint Petersburg to you and to the world.
We are not a travel agency and we have no connections with the St. Petersburg city tourism office or travel industry. As such, we have no economic support from the Russian government or private companies.
We are just two real people who run this website independently. We are passionate about travel, sharing ideas and community building. We love our city and nothing could make us happier than for you to like it too.
All the information you'll find on this site is genuine and first-hand. We will never recommend anything unless we are absolutely confident it's the best.
That's our promise to you!

how it all started

---
It all began with me (Davide) moving to St Petersburg, Russia at the end of 2012.
After living and working in the UK and Ireland for five years I was looking for a break and a change, so I decided to move to a new place and start something on my own, though I did not know what yet. After knowing each other for a long time, Anastasia invited me to Saint Petersburg. So I took this opportunity and flew to Russia.
A few weeks after my arrival, I started spending hours on the internet hoping to find interesting ideas and any inspiration I could lay my hands on to make my days meaningful. Anastasia was interested too, so she joined me in my search! 
After days of searching and thinking, we finally came up with an idea and the right tools to begin our first journey into the world wide web.

As we both love travel, we decided to pour my web skills and Anastasia's knowledge and passion about this Russian city into a travel website that gives a helping hand to tourists searching for information on Russia's cultural capital.
That's how St-Petersburg-EssentialGuide.com was born, in short!


a bit more about me... davide

---
Hello, my name is Davide and I am the founder, webmaster and publisher of St-Petersburg-EssentialGuide.com
Basically I am the one who has built this website and written the stuff you read! Currently, I am still working on it on a regular basis!☺

I was born and raised in Italy, in a small town called Urbino not too far from the Adriatic Sea. It did not take too long for me to realize that my future was not in Italy, but unfortunately elsewhere, though in the future I wish to go back.
In fact, after finishing my university degree in 2006, I moved out, travelled across all five continents, lived in five different international cities, learned three languages, worked at McAfee and Ebay and met so many interesting and nice people around the world.
Of course, I did also have fun directing a few short reportages and short films in Italy and abroad due to my passion for filming and acting. I found the time to think about life, love and family; and like everyone, I also went through life's ups and downs. 
If I was to describe myself in three adjectives I would say that I am a creative person, friendly, and a free spirit.

My favorite quote is...
..."Twenty years from now you will be more disappointed by the things that you didn't do than by the ones you did do. So throw off the bowlines. Sail away from the safe harbour. Catch the trade winds in your sails. Explore. Dream. Discover."
H. Jackson Brown Jr 


a bit more about anastasia

---
Hi, my name is Anastasia and I am the co-founder of St-Petersburg-Essentialguide.com
I was born in Leningrad, USSR and grew up in Saint Petersburg, Russia so I can tell you that I have seen the good and bad of the two different epochs of my city.
Today, I am very impressed by how much it has changed in the last 20 years! Now Saint Petersburg is pretty much like any European city, though its unique soul, culture and architecture will never change.
The city of Petersburg is the place where I graduated from Polytechnical University and finished my PhD in genetics, but it isn't the only city where I have lived. I spent one year in Rome and several months in London. I have travelled only around Europe so far, but I have plans to travel more and discover new countries and cultures.

I speak English and Italian and I love teaching Russian to foreigners - I worked as a Russian language teacher at the Herzen University. Currently I'm on maternity leave (left my office job for several years) and in my spare time I enjoy working on our website and sharing all I know about my city with you.
Добро пожаловать в Санкт-Петербург!☺
"I dedicate this website to my grandmother who was born and bred in Leningrad and survived during the Siege of Leningrad in 1941-1944".
a bit more about julia
---
Hello world, my name is Julia and I am from Saint-Petersburg, Russia. I am half Hungarian, 1/8 Estonian, 1/4 Russian with a drop of Chuvash blood. No doubts I have an interesting mixed background!☺
Saint Petersburg is my native city, where I happily live and work, but as soon as I get a chance I like to travel outside Russia because I love travelling and experiencing new cultures.
I speak English, French, Finnish and a little bit Turkish, but French is my favorite language. I started to learn French at school when I was ten.
I also have a degree in economics and management and a diploma of an interpreter in the professional language of Saint-Petersburg State Forest Technical University.
I joined the St-Petersburg-EssentialGuide team in 2017, and since then I have been helping Davide and Anastasia with the organization of the city tours and other services they provide to assist travellers before and during their visit to our beautiful imperial city.

who is this site for

---
The imperial city of the Tsars is growing fast and becoming globally more popular year after year, so people interested in coming here need more fresh and reliable information to get the most from their Russian vacation. At least this is what we think!

So if you are among those people who need unbiased information about the city or some help planning your Russian trip, then this website is for you.
If, like us, you look for travel sites that are more comprehensive than blogs, more personal and less commercial than airline/hotel booking sites or tourist board promotional material, then again this website is for you.
If you want to experience St Petersburg Russia outside the traditional tourist routes, this website will help you to do that.

We have created St Petersburg Essential Guide to share with you practical and pure travel information based on our own experiences and the experiences of other travellers as well as what we've read.
Simply, this website is made by two travellers, for travellers!☺

our mission

---
We want to give you information from a local point of view on what to do and see in the city, about how to save money and be safe, where to splurge and everything else you need for your stay in the amazing city of Peter the Great.
But there is more...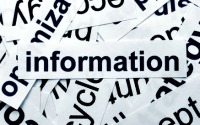 About St Petersburg Essential Guide
...we would like you to experience the city like a local without feeling excessively like a tourist.
We don't want you to pay inflated prices to tour operators for guides, accommodation or transportation.
We want to be the bridge between Russia and the rest of the world.

As we are locals, generally we have been to the places and experienced the attractions we talk about! And if there is something we haven't seen or done yet, be sure that we will do it soon and we'll share it with you.
one last thing
ABOUT ST PETERSBURG ESSENTIAL GUIDE

---
I am afraid you may find some mistakes when waving through the pages of our site; and the writing won't be too elaborate. I am sorry but my first language is Italian and I'm not Bill Bryson!☺
Also, if you don't find yet the information you're looking for this is because our website is still in its "infancy". For us it's important to do a good job! This means sharing only high quality information that can be useful and interesting for our readers. But this requires a lot of research, time, and energy. Hope you get my point!

Please e-mail us if you have any questions or suggestions, or if you would like to share our story in your Travel magazine, TV, Newspaper, or Travel Blog. We will be happy to be featured in your platform!☺

We hope you will love St. Petersburg as much as we do!
Thank you for stopping by!

Ждём вас здесь!

Cheers,


---


From About St Petersburg Essential Guide return to the Home Page

DO YOU LIKE ST PETERSBURG ESSENTIAL GUIDE? HAVE YOU FOUND THIS PAGE HELPFUL?
---
If you do, please help others to find out about it. If you have a blog or website, or know someone who does, consider linking to us. Share the link on Facebook, Tweet it... you get the idea. Every link helps!