St Petersburg Restaurants
your best guide to eating in
the cultural capital of russia

---
Hungry? Discover the best St Petersburg restaurants with our top recommendations. Book with us and eat and drink like a Russian Tsar.

No matter what you like to eat or what you want to drink, with over 4000 innovative and acclaimed restaurants to choose from, you'll definitely find something to tickle your taste buds during your visit to our beautiful city in Russia.
Saint Petersburg offers many different cuisines from around the world, as well as traditional Russian food, of course. With such diversity and abundance we never run out of options when planning to dine out in the city. And, if you come... You won't either!☺
Whether you're a vegetarian, fond of a good steak, or simply craving a curry, pizza, pasta, or sushi, you'll be able to satisfy your need. If you are looking for luxury restaurants, somewhere to eat in a quirky historic setting with a good view of the city, or a romantic atmosphere, you'll find it.
When you're tired of Borscht and Beef Stroganoff, you can switch from traditional Russian cuisine to a variety of delicious authentic European, Asian and Caucasian cuisine; most often served in restaurants offering great food, good service, and a great atmosphere. And, if you are in a hurry or on a tight budget, don't worry as well!
The cultural capital of Russia also offers a wide selection of amazing cheap eats cafes or fast food retailers, such as McDonald's, KFC, Burger King, Pizza Hut, as well as several Russian fast food chains like the famous Teremok and Pirogoviy Dvorik, which are all good alternatives to expensive restaurants.
ALL ABOUT ST PETERSBURG RESTAURANTS

---
If you're in St. Petersburg and you're planning to go out for dinner or lunch check out our list of best St Petersburg restaurants on this page and read our tips. Just click in one of the topics below to fast-track to that options. Happy Searching! 
OUR DINING EXPERIENCE

---
A trip to St. Petersburg Russia means not only experiencing its stunning treasure of art and cultural and historical sights, but also its incredible variety of food and drinks.

Russia is no longer the land of shortages and sausage queues as it was known in the Soviet times. In the last twenty years after the collapse of the Soviet Union the country's culinary culture and dining scene have rapidly changed and improved.
For example, St. Petersburg really deserves to be known also for its incredible variety of restaurants. From cafeteria-style to local or international restaurants, as well as first-class fine dining restaurants, if you come you'll plenty of choices when it comes to eat and drink.
As two locals living in St. Petersburg, we usually love to eat out and experience different cuisines. Being myself Italian (Davide), my favorite food, is of course, Italian, but I have to admit that after trying several other cuisines available in the city, now I don' t mind changing.☺


WHICH RESTAURANT TO CHOOSE?

---
Our taste buds are now open for new menus as well, we hope yours will be too!

We have been almost in every of the St Petersburg restaurants listed on this page. And, more or less we had always a good experience in terms of food, price, and service. Of course we are just two regular people, so we don't have high expectations when going out for dinner or lunch. Among all the restaurants we've visited so far, our favorite ones are the Russian Vodka Room n.1, Stroganoff Steakhouse, and Adzhabsandal.

However, we do understand that a bad restaurant experience can ruin your Russian holiday. And, choosing from the multitude of diverse restaurants in St. Petersburg can make you dizzy too.

To make picking where to eat in St. Petersburg easier, we've put together a list of very good restaurants by different categories. We 've chosen them based on our personal dining experience and the experiences of friends, relatives, and other reliable resources (restaurant reviews, gastronomy magazines etc.). To get started just choose a category restaurant below and click on GO!

HOW MUCH IT WILL COST?

---
Nowadays, eating out in the cosmopolitan city of St Petersburg is not as expensive as Moscow or the Scandinavian countries, but it isn't cheaper either. So when you go out for dinner in restaurants expect average European prices.
For example, a meal in a fast-food like McDonalds or Teremok will cost you approximately €6-€10/$7-$13, to dine in a mid-range place you will need at least €19/$25 per person. And, if you fancy luxurious restaurants, then the prices can be hard on the wallet, particularly for families.
St Petersburg Restaurants Price Categories
Below we have listed a rough price category to help to give you an idea of the cost of dining per person (without alcohol).
●   Luxury $$$$$ => US$60/4000Rubles;

●   Very expensive $$$$ => US$40/2800Rubles;

●   Expensive $$$ => US$20/1500Rubles;

●   Moderate $$ => US$15/1000Rubles;

●   Cheap $ => up to US$5/400Rubles;
Please take these figures as an approximation.
Usually, Russian, Asian, and Caucasian restaurants in St. Petersburg are cheaper than European. But if you want to eat like a Tsar and tasting traditional Russian dishes served in popular Russian restaurants, then expect to pay for the name and quality. The same can be said for wine which is imported.

The best way to spend less would be to grab street food, or much better, eat at some of the humble cafe restaurants or simple Russian cafes that serve down-to-earth, traditional local food, like pancakes and soups.

Honestly, expensive isn't always better! Many restaurants in Saint Petersburg offer a delicious meal for a decent price. And, with so many dining places at your disposal serving different cuisine for different budgets, eating in St Petersburg Russia is not a problem anymore, rather a real pleasure. So pick a restaurant category from our search bar above and find and book a restaurant you like.☺

TIPPING IN ST PETERSBURG RESTAURANTS
---
Many of the restaurants in the city that we have visited so far and listed here are tourist-friendly, have very good quality to price ratio, and serve around the clock or until midnight. But when it's time to pay remember to check your bill to see if they already have included service and ask for all of your change back, if you pay in cash.

Why?

Because some St Petersburg restaurants like to round up the price with a 10% service fee. Other restaurants may just forget to bring you back your change, or much worse, they might not have any change if you pay them with big notes (this occurs mainly in small restaurants, bars, and supermarkets).

Therefore, make sure to give them a tip only if it is not included in the bill, and of course, if you have enjoyed their service. Generally 10% is considered fair. If not, you can tip whatever you have in mind!

When you want to pay for your meal, just signal to the waiter and simply ask "Pozhaluista, mozhno schiot", which means "Can I have the bill please?" and when he returns just say "Spasibo", which means "Thank you".

THE GOOD AND BAD OF DINING OUT IN RUSSIA

---
Eating out in St. Petersburg as in the whole of Russia over the past ten years has changed for the better, though it can still be either a delightful surprise or a bad experience. Of course, it all depends on where and what you eat!
Now, each dining place you'll choose from our list will be diverse in terms of food, service, price, and atmosphere. This can be seen as the upside of eating in Russia's Cultural Capital because this way you have a chance to discover new culinary cultures, tastes, and flavors. But unfortunately many St Petersburg restaurants have still two main downsides: slow service and a noisy atmosphere.
So, don' be shy to call for a waiter if nobody comes. And lastly, to be sure of getting a table, make sure to book in advance or eat before ten pm if you want some peace and quiet. Keep in mind that a few St Petersburg restaurants morph into bars and clubs in the later hours of the evening.

TIPS AND RECOMMENDATIONS

---

If you intend to pay by credit card, you should confirm if your card is accepted beforehand. American Express cards are not widely accepted. Visa, Visa Electron, Master Card and Maestro are popular.
For some affordably priced meals, you should try a place in one of the surprising clutches of elegant St Petersburg restaurants on the up-and-coming Vasilevsky Island.
Menus in English are available only in the city center area.

Remember to check your bill to see if they already included service.
Make sure to book a table in advance if you plan to go out for dinner during the weekend.
It is a common procedure in Russia, but not in all restaurants, to take your coat or jacket before you enter the eating room. So if this happens to you, make sure you keep with you your mobile phone, passport, and/or wallet. I am saying this because once I was robbed inside a restaurant, and no long time ago a friend of mine went through the same bad experience. Sure it won't happen to you but keep your precautions regardless of where you eat. Pickpockets in St. Petersburg are everywhere, and tourists are usually their main target.
Remember

to pay with small notes, or much better, by credit card if you don't want to wait half an hour for someone to bring your change back.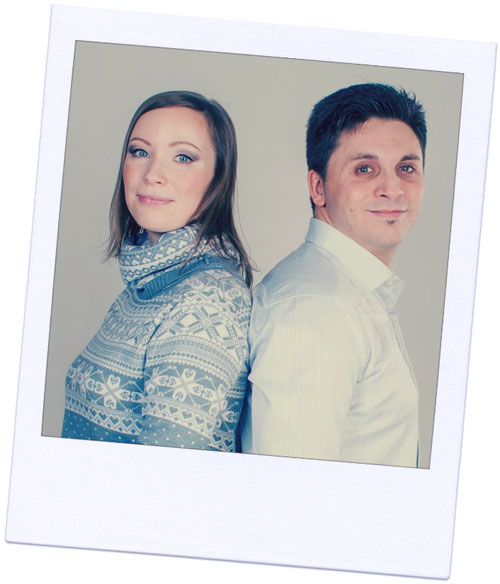 Hello! We are Davide & Anastasia the founders of st-petersburg-essentialguide.com.☺
We would like to let you know that apart from writing unique content for our travel website we can also help with the arrangement of your Airport Transfer, Private City Tour, and Russian Visa Support, or anything else you may need during your stay or the planning of your trip to St Petersburg Russia. Just get in touch with us today for more info!


---


From St Petersburg Restaurants return to the Homepage

DO YOU LIKE ST PETERSBURG ESSENTIAL GUIDE? HAVE YOU FOUND THIS PAGE HELPFUL?
---
If you do, please help others to find out about it. If you have a blog or website, or know someone who does, consider linking to us. Share the link on Facebook, Tweet it... you get the idea. Every link helps!