Luxury Restaurants
Eat Like a Russian Tsar &
Get a Taste of the Good Life!

---
Discover the best luxury restaurants in Saint Petersburg Russia with our top recommendations and get a taste of the royal life.

You will really never forget your first meal if you choose to eat out at one of our favorite glamorous restaurants in Saint Petersburg. For us, it was dinner at L' Europe Restaurant, inside the legendary Grand Hotel Europe on the famous Nevsky Prospekt.
We had very attentive service, top-class food, and were treated like two Russian royals! Of course, it wasn't cheap, but overall it was an amazing fine dining experience, although there was some lack of finesse in the food which you would expect in New York or Paris at these prices.
That said, if you too, want to eat and feel like a Russian Tsar during your visit to the city of St Petersburg, and you have money to splurge, then you should really go to one of these luxury restaurants presented on this page. Each of them offers a unique royal atmosphere, plenty of caviar and vodka with authentic Russian food that is well served and very tasty.☺

best LUXURY RESTAURANTS in st. petersburg

---
Hungry? If so, choose a place to go from our list below of the best luxury restaurants in St Petersburg Russia. Reserve a table with us and make your dinner unforgettable.
L'EUROPE restaurant

---
Address: Mikhailovskaya Street, 1/7 | St. Petersburg, RU | Phone: (+7) 812/329-66-30
Timeless Elegance, Tchaikovsky Nights, Jazz Brunch and Top-class food!
If you are staying at the elegant Grand Hotel don't miss the chance to sample Russian Cuisine at the L'Europe Restaurant, one of the most charming luxury restaurants in St. Petersburg Russia. Its splendid art nouveau furnishings, masterpiece stained-glass murals, and remarkable service make this dining spot a really unique one. Here, the finest Russian dishes and superior entertainment will take your dining experience to a whole new level. Imagine the flavors of Beluga and Oscietra caviar atop delicate blinis melting on your tongue while you enjoy a graceful ballet performance of Tchaikovsky or the soothing sounds of jazz! If you go, book a table on a Friday and also try the Caviar and Bar Restaurant nearby!
Вы владелец или менеджер этого ресторана? Свяжитесь с нами!
Details:
Cuisine: Russian, European
Location: Admiralty Side; Central; Inside the Grand Hotel Europe
Metro Station: Nevsky Prospekt, Gostiny Dvor

Open Hours:

Everyday from 07:00 to 23:00. Tchaikovsky Evenings on Fridays 19:00 - 23:00, Jazz Evenings on Saturdays 19:30 - 23:15, Sunday Jazz Brunch 13:00 - 16:30

RUSSIAN EMPIRE

---
Address: Nevsky Prospekt, 17 | St. Petersburg, RU | Phone: (+7) 812/315-13-43
A once-in-a-lifetime elite dining experience, Great food, Wine Cellar tours!

Located in a section of what was once the Stroganov Palace, the Russian Empire is one of three luxurious dining rooms, each with their own grandiose atmosphere. Here you can drink wine from Bohemian crystal glasses and dine on Versace porcelain plates under an umbrella of 24-carat gold ornamentation. If you go, you will be also offered an exquisite menu that hosts blinis and caviar, pelmeni, sturgeon, and lamb racks along with a splendid wine selection and flawless service.
Вы владелец или менеджер этого ресторана? Свяжитесь с нами!
Details:
Location: Admiralty Side; Central; Inside the Stroganov Palace
Metro Station: Admiralteiskaya
FRANCESCO

---
Address: Suvorovsky Prospekt, 47 | St. Petersburg, RU | Phone: (+7) 812/275-05-52
Very Italian style, Cozy Atmosphere, Extensive Wine Selection!

Francesco is a popular Italian trattoria built in a traditional Tuscany-style setting located right in the heart of the city. Inside the atmosphere is unpretentious with antique décor, delightful bird cages, and pottery-filled hutches. It exudes a homey, Italian-style ambiance – one that welcomes friends, family, and lovers to relax and raise their glasses in salute to the life and to each other. The wide wine list coupled with fine Italian dishes made only of the freshest ingredients will surely delight your palate and satisfy your soul. If you're seeking unique Italian food and the spell of romance, here you'll find all the magic you need.
Вы владелец или менеджер этого ресторана? Свяжитесь с нами!
Details:
Metro Station: Ploshad Vosstaniya


ASTORIA restaurant

---
Address: Bolshaya Morskaya Street, 39 | St. Petersburg, RU | Phone: (+7) 812/ 494-58-15
Imperial Russian Cuisine, Trendy Menu, Contemporary Atmosphere!

Located inside the Rocco Forte Astoria Hotel at the center of St. Petersburg, Astoria Restaurant is one of the oldest and most glamorous restaurants in the city. The essence of the Russian splendor is found here and the menu of the Astoria Café follows suit. From the great view of St. Issac's cathedral to the contemporary atmosphere and traditional Russian cuisine, this elegant café is a great spot to relax and savor the food of Chef's Aram Mnatsakanov and Ian Minnis, as well as the history and the magic of Saint Petersburg. If you go, we recommend the "Pavlova" dessert, made from a delicate meringue and named after a famous Russian ballerina.

Вы владелец или менеджер этого ресторана? Свяжитесь с нами!
Details:
Location: Admiralty Side; Central; Inside Hotel Astoria
Metro Station: Admiralteiskaya
Open Hours: Mon - Sun (07:00 - 24:00)
TALEON restaurant

---
Address: Nevsky Prospekt, 15 | St. Petersburg, RU | Phone: (+7) 812/324-99-11
Palatial Setting, Renaissance Art, Near the Hermitage Museum!

Just a short walk from the famous Hermitage Museum you can find Taleon Restaurant, one of the best luxury restaurants in the city hosted inside the famous Taleon Imperial Hotel. The restaurant offers impeccable service in a stunning 17th-century style setting. Voted as the best splurge Russian restaurant three times, guests at the Taleon are ushered into the dining room by a smiling Maître and seated before enjoying a spectacular culinary adventure of European cuisine mixed with international accents.

Вы владелец или менеджер этого ресторана? Свяжитесь с нами!
Details:
Location: Admiralty Side; Central; Inside Taleon Imperial Hotel
Metro Station: Admiralteiskaya

BEAU RIVAGE

---
Address: Moika River Embankment, 22 | St. Petersburg, RU | Phone: (+7) 812/335-91-11
Five Star Dining, French Cuisine, Superb Service!

If you're looking for an exquisite international menu rich with the flavors of France as well as Russian food, the Beau Rivage Restaurant would be your best choice. Considered one of the most romantic French luxury restaurants, here your dining experience will take you on a sublime journey into the heart of the Imperial City. The names on the menu read like a tour of French culture that will transport your taste buds to the steps of the Louvre. Known for its impeccable service and attention to detail, the Kempinski Moika 22 Hotel brings you the Beau Rivage, which makes your stay more than complete. 
Вы владелец или менеджер этого ресторана? Свяжитесь с нами!
Details:
Location: Admiralty Side; Central; Inside the Kempinski Hotel Moika 22, near the Winter Palace
Metro Station: Admiralteiskaya or Nevsky Prospekt
SHALYAPIN restaurant

---
Address: Tverskaya Street, 12/15 | St. Petersburg, RU | Phone: (+7) 812/275-32-10
For those with a refined palate and money to splurge, there is also Shalyapin, another great luxury restaurant to add to your list! Opened in 2008 in the heart of St. Petersburg near the famous Smolny Cathedral, visitors here can try a wide range of wines and classic Russian dishes with a European twist, while enjoying the beautiful design and unique atmosphere that the restaurant has to offer. We are sure that at Shalyapin the food, live music, formal decorations, and professional service will make your dinner a pleasant and memorable one.
Вы владелец или менеджер этого ресторана? Свяжитесь с нами!
Details:
Cuisine: Classic Russian, European
Location: Admiralty Side; Central; Nearby Smolny Cathedral
Metro Station: Chernyshevskaya
Tip: Everyone loves drinking champagne, but please be aware that a few cups of champagne may cost you more than your overall dinner. We all know that this is common practice in many high-end restaurants across the world, but some of Saint Petersburg's luxury restaurants seem to have taken it to an extreme. So be careful!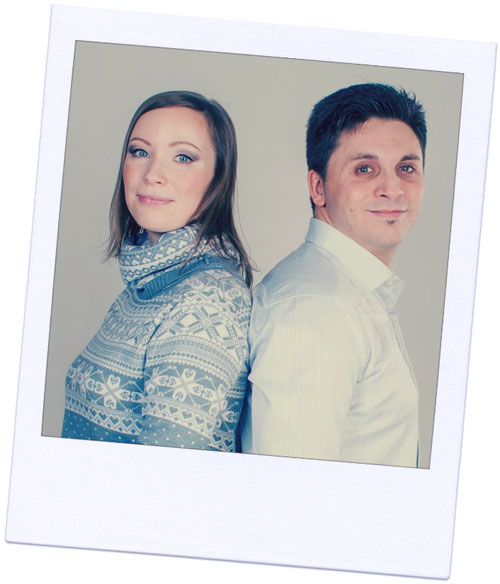 Hello! We are Davide & Anastasia the founders of st-petersburg-essentialguide.com.☺
We would like to let you know that apart from writing unique content for our travel website we can also help with the arrangement of your Airport Transfer, Private City Tour, and Russian Visa Support, or anything else you may need during your stay or the planning of your trip to St Petersburg Russia. Just get in touch with us today for more info!


---


From Luxury Restaurants return to St Petersburg Restaurants or go to the Homepage

DO YOU LIKE ST PETERSBURG ESSENTIAL GUIDE? HAVE YOU FOUND THIS PAGE HELPFUL?
---
If you do, please help others to find out about it. If you have a blog or website, or know someone who does, consider linking to us. Share the link on Facebook, Tweet it... you get the idea. Every link helps!