nevsky prospekt
the Main avenue of st petersburg -
that never sleeps

---
Nevsky Prospekt is the most bustling, vibrant, and longest street of the imperial city hosting an endless selection of great places to explore.

Named after the military hero and celebrated leader, Prince Alexander Nevsky, this legendary avenue runs through the heart of St. Petersburg and is lined with many of the city's famous historical attractions, palaces, monuments, and churches.

Full of life with locals and tourists flocking every day of the year to Nevsky Prospekt, it has everything you need. From cafes, grocery shops, and restaurants to souvenir shops, bars, and historical buildings, including canals and bridges, parks, you have plenty of things to choose from. Honestly speaking, one must walk to really appreciate all there is on this glorious street.☺
Many historical sites chronicle Nevsky Prospekt's expansive story. The Stroganov Palace, Winter Palace, Hermitage Museum, Palace Square, Monument to Catherine the Great, Alexandrinsky Theatre, the Mikhailovsky Theatre and the famous Anichkov Bridge with its four magnificent equestrian sculptures mentioned in the literary works of Gogol, Dostoevsky, and Pushkin.
The Russian National Library, the Beloselskikh Belozerskikh Palace, Gostiny Dvor Department Store, Monument to Alexander Nevsky, the Anna Akhmatova Museum, the Russian Museum, and Arts Square are all linked to the vibrant energy of Nevsky Prospekt.
Three of St. Petersburg's most renown churches also highlight Nevsky Prospekt directly or from a close proximity. The Kazan Cathedral, the Church of Our Savior on Spilled Blood and St. Issac's Cathedral. A wide diversity of religious sects can also be found here, as noted by French writer, Alexander Dumas, who described it as, "The street of religious tolerance."
Certainly, if you are visiting Saint Petersburg you will spend a lot of time strolling up and down on the famous Nevsky Street because here there is so much to do and see to keep you busy for the whole time of your visit. Anyone out on this long and wide boulevard will discover and keep on discovering as you never know what you will find.☺
a look inside nevsky prospekt

---
Interested to visit Nevsky Prospekt? If so, click on the links below or scroll down the page to learn more.

more about nevsky prospekt
---
Let me say that if New York has Broadway, 7th Avenue, Chicago has Michigan Avenue, New Orleans has Canal Street, Pittsburgh has Forbes Avenue and Richmond has Monument Avenue, Saint Petersburg has Nevsky Prospekt!

Considered the soul of the city and the most famous avenue in Russia, Nevsky Prospekt is the hub of St. Petersburg's vibrant history and culture. It brims with history, culture, attractions, shopping, entertainment, dining, nightlife, and tourism.
In addition to that Nevsky host's official parades and political demonstrations, including important public events, such as New Year, 9 May (Victory Day), and 27 May (the anniversary of the founding of St. Petersburg). During these times the section of Nevsky from the Fontanka River to Palace Square is closed to traffic and becomes the center of vivid celebrations.
Locals love to walk down Nevsky day and night, to sit in one of its many nice cafes, to meet friends and to go shopping, or visit theaters and even walk in the park. And, you too will love doing all of these things, if you come! Visitors say it lives up to its reputation for being one of the most dynamic and magical places in the world.☺
interesting facts

---
Built in 1703 by Peter the Great during the founding of St. Petersburg, it was originally planned that Nevsky Prospekt would run south to Novgorod and further on to Moscow. But as the city rapidly grew, the avenue became a bustling epicenter for development that linked the city's east side to its west side. 
From The Admiralty, the Palace Bridge and the Bronze Horseman in the west to the east where the Alexander Nevsky Square Subway Station is conveniently located near the Alexander Nevsky Monastery, this grand avenue has also been the setting for short stories and books, such as Nikolai Gogol's 1835 story entitled, Nevsky Prospekt, and Fyodor Dostoevsky's 1866 novel, Crime and Punishment.
The Literary Cafe (Literaturnoye Kafe), which once hosted famous Russian writers of the 19th century remains an established Nevsky Prospekt restaurant serving up delicious Russian fare steeped in rich history.

Despite the Soviet's efforts to rename Nevsky Prospekt to Proletkult Street and later, to The Avenue of the 25th of October, citizens continued to call it Nevsky Prospekt and in January, 1944, the name was formally restored.  

how to get there
---
Nevsky Prospekt is the main avenue in St. Petersburg that runs from The Admiralty, Palace Bridge and Monument of the Bronze Horseman on the west side of the city by the Neva River, all the way to the Alexander Nevsky Monastery on the east side of the city by the Neva River. If your hotel is on Nevsky you can easily walk the whole avenue on foot, otherwise, you can take any bus or tram available along the street if you get tired.

practical information

---
Metro stations:

West side: Admiralskaya, Gostiny Dvor
Central: Mayakovskaya   
East side: Alexander Nevsky Square Subway Station
Bus stations:

West side: Malaya Morskaya, Nevsky Prospekt, Gostiny Dvor
Central: Mayakovskogo, Ploschad Vosstaniya
East side: Suvorovskiy Avenue, Poltavskaya Street, Ispolkamskaya Street,
Alexander Nevsky Station
  
Nearby Train stations:

Moskovskiy Railway Station (Moscow Station)

Best walking route:
From Ploshchad Vosstaniya Metro Station to the Admiralty (2.9km)

What's here? Admiralty, Anchikov Bridge, Azov-Don Commercial Bank, Aleksandrinsky Theatre, Alexander Nevsky Monastery, Anchikov Palace, Armenian Apostolic Church of St. Catherins, Beloselsky-Belozersky Palace, Bolshoy Gostiny Dvor, Wawelberg House (Trade bank), Dutch Church, City Duma, Dom Knigi, Eliseevsky Store, Kazan Cathedral, Lutheran Church of St. Peter, Moscow Rail Station, Passazh Shopping Arcade, Ploshchad Aleksandra Nevskogo, Ploshchad Vosstaniya, Russian National Library, Silver Rows, Siberian Trade Bank, Stroganov Palace, N. P. Akimova Comedy Theatre, Mertens Trade House, Chicherin House, Hero City Obelisk.
What's nearby? Griboedov Canal, Fontanka River, Moyka Rifer, Palace Square (Dvortsovaya Ploshchad), Bolshaya Morskaya Ulitsa, Bolshaya Konyushennaya Ulitsa, Malaya Konyushennaya Ulitsa, Sadovaya UIitsa, Malaya Sadovaya Ulitsa, Vladimirsky Prospekt, Liteyny Prospekt, Ligovsky Prospekt.

tips & recommendations

---

If you are out on Nevksy, make sure you take time to visit the Yeliseev's Food Hall (its been there since 1901 and is Russia's answer to Fortnum and Masons/Harrods) just look around, take tea there or taste their exquisite ice cream or cakes, and listen to the piano.

We recommend that you wear comfortable walking shoes as the avenue is very long. However, in the event you are tired of walking, you can easily use the metro, tram, or bus to shorten the leg work.
Local transport is good and fast on Nevsky street but you better go for walk here. You will love it.

Nevsky is the perfect place to stay during your visit because it's located in the heart of the city. If you want to be close to pretty much everything (cafes, restaurants, shops, museums, bars, etc.) then make sure you find an accommodation in that area.
When taking a stroll along the street avoid taking photos with those 'actors' in the street. Otherwise they will push you for money.

Ignore all the promoters you may encounter when strolling on Nevsky. For your information, there are many people who stand on the street to promote a new bar, pub, or restaurant. A very high percentage of these places are predatory strip-tease bars or karaoke bars. If you go in one of these bar be ready to waste your money or get scammed.
Don't go with random girls from the street! Foreigners are the only target of this scam in the city. In brief, you might be approached by young beautiful girls and be invited to either go drinking with them or to go to a 'strip-tease' bar. Although, it can be tempting we advise to kindly decline their invitation, if you care about your wallet. These girls have agreements with certain seedy bars around the city to which they bring foreigners to spend money, or worse, to drug them and empty their bank accounts.

Unfortunately, the dangers are not limited to the two girls lurking Nevsky and the promoters. Scammers have also recently appeared on various social media platforms like Tinder, to entice potential victims to go out on a date. Hence, be careful about dating Apps. If you invite someone to go out, make sure you choose where to go drinking and not the other way around.

Nevsky is really safe to walk anytime of the day and night but be aware of pickpockets. Their modus operandi is to work in groups. One pushes past you as you go through the first set of doors and blocks your route while the others go through your backpack. Pickpockets are mainly wandering around the city's top attractions. Be alert!

best accommodation nearby

---
Our picking list of Hotels on Nevsky Prospekt

best dining options nearby

---
Our picking list of must-go restaurants on Nevsky Prospekt

must have travel-resources
---
Our picking list of essentials travel resources for your trip to Russia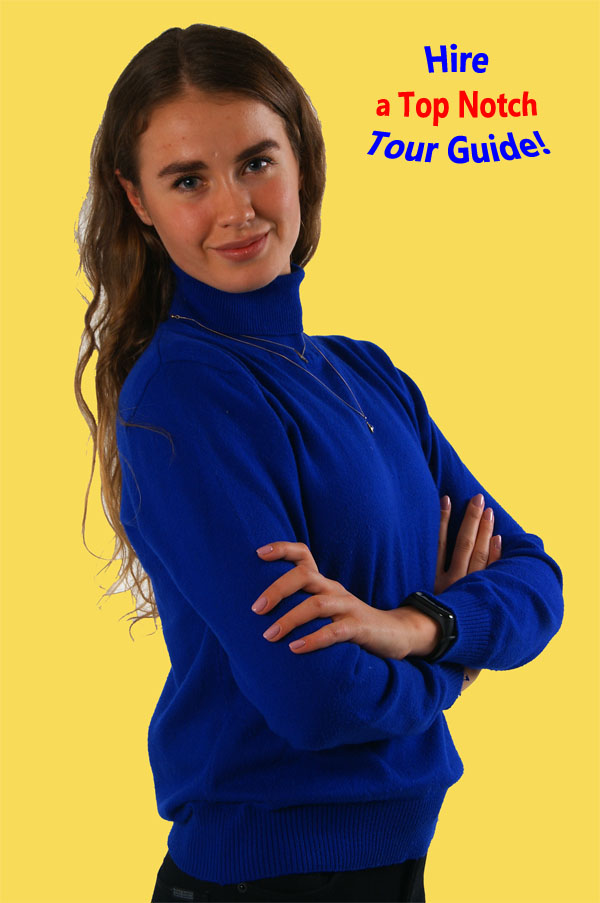 LOOKING FOR A PRIVATE TOUR?

Book a guided city tour with one of our professional tour guides, and get the most out of your visit to Saint Petersburg, and beyond.

---


From Nevsky Prospekt return to St Petersburg Attractions or go to the Homepage

DO YOU LIKE ST PETERSBURG ESSENTIAL GUIDE? HAVE YOU FOUND THIS PAGE HELPFUL?
---
If you do, please help others to find out about it. If you have a blog or website, or know someone who does, consider linking to us. Share the link on Facebook, Tweet it... you get the idea. Every link helps!