THE church of resurrection
St. Petersburg's most iconic sight

---
The Church of Resurrection is a must-see site for any visitor to St. Petersburg Russia.

People who have traveled the world will tell you there's not a building, church or museum anywhere in the world like this. A dazzling architectural wonder, both inside and out, the Church of the Resurrection of Jesus Christ is truly unique.

Known to the citizens of St. Petersburg as The Church of Our Savior on Spilled Blood, its nine colorful domes stand out against the sky in remembrance of Emperor Alexander II who died by assassination on March 1, 1881, at the hands of a terrorist group called People's Will.
His heir, Alexander III, declared that a church be constructed on the site of his father's death and firmly mandated that it be built in traditional Russian style. Designed by architect Alfred Alexandrovich Parland and fashioned after the romanticism of 17th century orthodox Russian churches, the striking beauty of The Church on Spilled Blood stands in stark contrast to all it surrounds. 
Construction began in 1883 and was completed in 1907 during Tsar Nicholas II's reign. The estimated cost was 4.6 million rubles, paid for by the Imperial family with the help of private donors. A majestic shrine for Alexander II was constructed on the spot where he was fatally wounded and is one of the most spectacular elements of its breathtaking interiors.
The walls and ceilings inside the church are completely covered in intricately detailed mosaics with over 7,500 square meters of tiles depicting biblical scenes and figures. Here the art tells the stories of the old and new testaments.
A tour inside this memorable Moscow-style church will be a feast for your senses and blow your mind away. Undoubtedly is worth a visit, if you plan to travel to St Petersburg.☺

A LOOK INSIDE THE CHURCH OF RESURRECTION
---
Interested to visit the church of resurrection? If so, click on the links below or scroll down the page to learn more.

MORE ABOUT the Church on the spilled blood

---
The Church of the Savior on the spilled blood is one of the main sights of the city of Saint Petersburg, Russia. It also variously called the Church on Spilt Blood and the Church of the Resurrection of Christ, its official name.
It was built on the site where Tsar Alesander II was murdered ad was dedicated in his memory. The exterior of the church intentionally was designed to resemble Saint Basil's Cathedral on Red Square in Moscow. The interior is covered from top to bottom and side to side with intricate mosaic tiles.
Containing over 7500 meters of detailed mosaics covering the walls, ceiling and height of the domes, The Church of Resurrection is also one of Europe's largest collections of stunning mosaics depicting biblical scenes skillfully crafted by celebrated Russian artists of the times – Viktor Vasentsov, Mikhail Nesterov and Mikhail Vrubel.
The most interesting things to see inside are the Shrine to Tsar Alexander II, Large Icon of St. Alexander Nevsky, Mother of God with Child (Iconostasis), The Savior (Iconostasis), Mosaic Panel of Christ.
interesting facts
---
It is interesting to know that following the 1917 Revolution, the church was looted and in 1932 was closed and used as a garbage dump. The Soviets threatened to tear it down, it was left to ruin and suffered further damage from the Siege of Leningrad and World War II, after which it became a warehouse. Damage caused by decades of abuse can still be seen on its walls to this day.

After the fall of the Soviet Union, St. Issac's Cathedral managed The Church of Resurrection. Restoration began in July, 1970 and was completed in August, 1997 using funds obtained from it's operation as a museum.
To date, it has not been reconsecrated and does not serve as a house of worship. It is a museum of extravagant mosaics in honor of an assassinated Tsar and one of St. Petersburg's most beloved attractions.   

where to buy tickets
---
Tickets can be purchased in the ticket office on sight or from the self-service ticket machines outside the door. Cash and credit cards are accepted for buying tickets.

how to get there
---
Located in the historic center of the city on the banks of the Griboyedov Canal, the Church of Resurrection is near Mikhailovsky Garden and Konyushennaya Square very close to the Field of Mars.

From Gostiny Dvor metro station. After embarking, turn left (head west) on Nevsky Prospekt. Take a right on Griboyedov Channel Embankment. Go approximately 3 city blocks to the entrance of The Church of Our Savior on Spilled Blood.  

practical information

---
Address: Naberezhnaya Canal Griboedova, 2
Metro: Nevsky Prospekt or Gostiny Dvor
Open: Daily 10.30 am to 6 pm. Last admission is at 5.30 pm. Evening openings of the Cathedral in the summer only (May 1 - September 30): 6 pm to 10.30 pm.
Closed: Wednesday
Telephone: +7 (812) 314-2168
Website: http://eng.cathedral.ru/spasa_na_krovi/
Admission: Adult: Rubles 250.00. Children: Rubles 50.00. Audio-guide (in Russian, English, German, French, Italian or Spanish): Rubles 100.00. Evening openings of the Cathedral in the summer only: Rubles 400.00. For an additional 200 Rubles, you can purchase an audio guide.

Photo and video: free/included
Accessibility note: The Church of Resurrection is wheelchair accessible with ramps at both the entrance and exit points. Caution is needed, as the doors are heavy. It is advisable to request assistance from security staff or administration if you do not have other assistance.


tips & recommendation

---

As one of the most popular attractions in St. Petersburg the Church of Resurrection is well crowded with tourists in Summer. Hence, we recommend that you buy tickets in advance and come early to beat the crows or avoid Tuesday, which is the biggest cruise ship day. This tip apply only if you plan to visit the site on your own. If you hire a tour guide you can skip the line without any problem.

In summer the church is open until 8 pm. Thus it is also advisable to visit the Church after 6:00 pm, if you want to avoid the large tourists groups that arrive during the day. However bear in mind that the cost of the entrance ticket is double the daytime entry fee, but the lack of crowds and tour buses makes it money well spent!
It takes approximately one hour to tour the church. It is currently open for tours, but is not open for worship.
The ticket counter is sometimes pretty crowded, but directly left to it there are two self-service ticket machines where you can buy tickets.
Please pay attention that if you buy tickets online from third parties agency such as Tripadvisor, Getyourguide, Viator, or similar platforms your tickets might not work as they have to be exchanged at the cash desk for the usual ticket.

There are no toilets inside. Outside there are a few pay toilets around the church, but they smell quite a bit. Just walk to Mikhailovsky Garden across the entrance to the church and use the public toilets there.
There is a couple of souvenir stands outside and a snack counter, also some people dressed in period costume looking for tips for photos.
Be cautious in the crowds, and wear a money belt as pick pockets are plentiful and can navigate zipped pant pockets and purses. Also, don't buy anything from anyone at this place or you will be overcharged.

For taking the best photo we recommend that you visit the church at dusk or in the evening because it's well-lit and you'll get some beautiful photos free of tour groups passing through.

Take note that most museum tickets offices close one hour before the official closing time. Also remember most museums ask you to buy an extra photography ticket if you would like to take photos or videos.

accommodation near the church of resurrection

---
Our picking list of hotels in the heart of Saint Petersburg

MUST-HAVE travel resources

---
Our picking list of essentials travel resources for your trip to Russia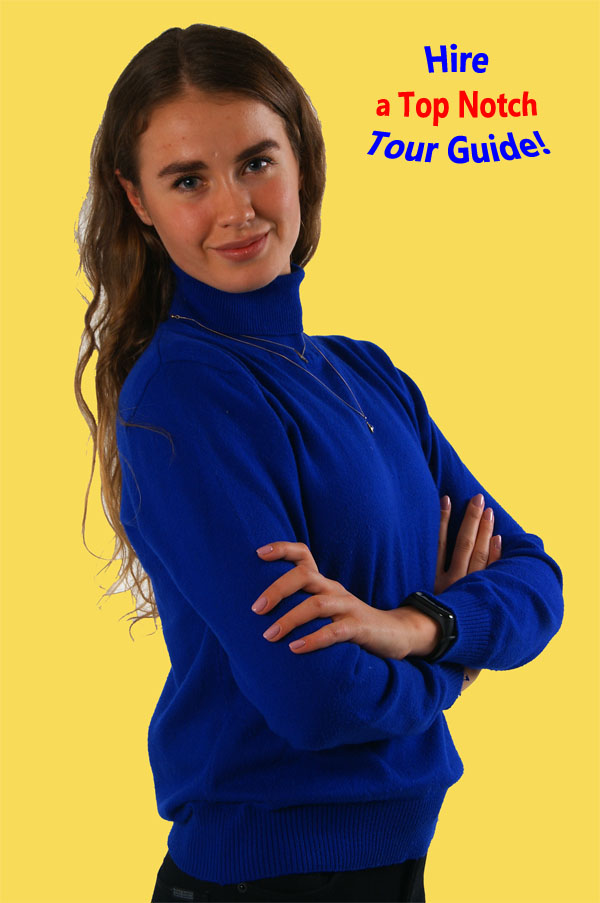 LOOKING FOR A PRIVATE TOUR?

Book a guided city tour with one of our professional tour guides, and get the most out of your visit to Saint Petersburg, and beyond.

---


From The Church of Resurrection return to St Petersburg Attractions or go to the Homepage

DO YOU LIKE ST PETERSBURG ESSENTIAL GUIDE? HAVE YOU FOUND THIS PAGE HELPFUL?
---
If you do, please help others to find out about it. If you have a blog or website, or know someone who does, consider linking to us. Share the link on Facebook, Tweet it... you get the idea. Every link helps!