Saint Petersburg Russia
Frequently Asked Questions
Find Existing Answers To Common Travel Questions!

---
Do you have questions about Saint Petersburg Russia? If so, you've come to the right place.

If you're about to travel to St Petersburg, surely you must have lots to ask. After all, who doesn't have questions when traveling somewhere!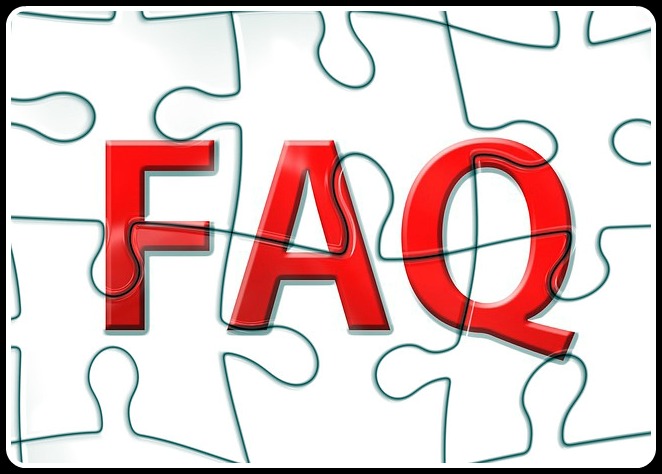 So for the benefit of you and our other enthusiastic visitors, we have compiled some of the most frequently asked questions, organized them in categories, and answered each of them in a comprehensible way.

For your information, we tried to answer every question you may have, but honestly speaking, we can't think of everything.

For this reason, if you don't find the answer you're looking for or there's something else about Saint Petersburg Russia that you want to know - please ask your question here.
Soon you may have your answer as well!☺
Below you can find a list of top answers to common questions on traveling in St. Petersburg. Click in the category that mostly suits your question!
---
TOP QUESTIONS ABOUT ARRIVING BY AIR, TRAIN OR BOAT
Q. What is the best way to fly to Russia from the USA?
A. The best way to fly to Russia from the USA is to land in one of the European cities first like Paris, London, Copenhagen, Frankfurt, Berlin or Riga. From there, you take a second flight to St Petersburg or Moscow. You could also book a round trip flight to Tallinn or Helsinki and then take a train or bus to St Petersburg. Another idea, maybe the cheapest one, would be flying to Kiev, and then to St Petersburg with Ukraine International Airlines. However, due to the current political turmoil, it might be better to avoid this option.
For more information please see our dedicated page about Flights to St Petersburg.
Q. What is the best way to fly to Russia from Europe?

A. The best way to fly to Russia from Europe is with EU national air carriers such as SAS, AirFrance, Lufthansa, British Airlines, Transaero and Aeroflot. They have direct flights and often, depending on the season, attractive discounts, especially Aeroflot. However, there are also a number of discounter airline companies like AirBerlin, GermanWings or AirBaltic that also offer good deals, but only if you book well beforehand (normally 3 months ahead).

Q. What is the cheapest way to fly to Saint Petersburg Russia?
A. The cheapest way to fly to St Petersburg, based on my own experience, would be flying with Ryanair (the controversial and still popular low cost airline company in Europe) to Lappeenranta in Finland or Tallinn in Estonia. From there, you can take later a bus, a marshrutka, or a train to reach St Petersburg.
Q. Can I travel from Helsinki to St Petersburg or the other way around by train?

A. Of course you can! That would be an alternative and great way to enter Russia. From Helsinki to St Petersburg or the other way around, you can find daily trains offered by Finnish and Russian railways. However, according to what you choose, the price, quality and speed will vary. The most popular train used both by Finnish and middle class Russians is currently the Allegro. It is faster, well equipped and up-to-date, but not cheap!
For more information please see our dedicated page St Petersburg by Train.

Q. I will travel to Saint Petersburg Russia by ferry, do I need a Russian Visa?

A. If you're traveling to St Petersburg on a cruise ship or ferry round trip, and you stay less than 72 hours, you don't need a Russian visa. However, in order to go ashore you must have a tour voucher issued by a licensed tour company, which you have to show at the passport control upon your arrival at the port terminal. You can buy a tour voucher, also known as a blanket visa, with the ship company you're cruising with or with a local private tour company of your choice. In both cases, by Russian law you need to stay with your assigned or chosen tour guide for the whole time you're in the Russian territory.

For more information please see our dedicated page St Petersburg Shore Excursions.

TOP QUESTIONS ABOUT RUSSIAN VISA
---
Q. Do I need a visa to enter Russia?

A. The answer is YES for nationals of most countries. However, recently Russia established a visa free travel with several European, Asian and South American countries. To check if the visa free travel is applicable in your case, you should contact the Russian consulate in your country. In all other cases, no matter what the purpose of your visit, you will need a Russian visa to enter the Russian Federation.
For more information please see our dedicated page about Russian Visa.

Q. Can I get a Russian visa on arrival?

A. No. Russian visas can only be issued at Russian Consulates and Embassies or at designated agencies sub-contracted by the Russian Ministry of Foreign Affairs. Moreover, based on your nationality, you may not be able to apply for a Russian visa in any consular department. Generally, Russian consular departments will only issue visas to nationals who can prove that they are entitled to live in the country where they are applying for at least six months. So, before starting to apply, make sure you know where you are going to make your visa application.

Q. What type of Russian visa do I need?

A. There are several types of visas available depending on the length of your stay and the reason of your visit. For example, if you are planning to stay in the country for no more than 30 days, then a single-entry Tourist Visa is all you need. While if you plan to stay longer, then you'll need to apply for a private/home or working/business visa.
For more information please see our dedicated page about the types of  Russian Visas.

Q. How I can get a Russian visa?

A. To get a Russian visa, you first need to obtain an invitation (visa support) issued by an authorized organization (hotel or someone living in Russia). Then you should fill up an application form (now downloadable online) with all your travel information and take both the documents, including your passport, to the nearest Russian consulate in your country. However, according to what type of visa you apply for, different documents are requested.
For more information please see our dedicated page about Russian Visa.
Q. What documents do I need to apply for a Russian Visa?

A. You need to have a passport valid for at least six months and two blank pages, plus show evidence that you have a health insurance valid in Russia for the duration of your stay. In addition to that, you will have to complete and submit an application form (US and Georgian citizens have to make a special form), and give recent passport photographs (again, the number and format may vary from consulate to consulate). However, as requirements vary according to your nationality and where you are applying, you should always check with the Russian consular department where you plan to apply for your visa.

Q. What are Russian visa support documents?

A. Support documents are specific documents (paper work) you need to prepare before applying for your visa. For instance, if you decide to make a Russian Tourist Visa, the visa support documents you need are a Tourist Confirmation and a Tourist Voucher confirming that you have booked accommodation for your stay in Russia. Also, your tickets (train, bus, plane tickets) are support documents because they might be requested during the visa registration.

Q. What is visa registration?

A. The visa registration is an old practice to notify the immigration authorities about the place of your stay while you're in Russia. So upon your arrival the company or individual who has provided you with visa support documents and/or is providing you with accommodation must register you with the local authorities within seven working days, excluding holidays and weekends.

Q. What do I do if my Russian visa is lost or stolen?

A.  In case you lose your passport during your stay in Russia, you should first contact the nearest consular department for your country of origin and then go to a police station in order to obtain an official form confirming the loss or theft of your travel documents.

Q. How long will it take to get a Russian visa?

A. This varies from Embassy to Embassy and according to what type of visa you apply for. To give you just an idea it can take from 7 days to 14 days, sometimes even more. Definitely if you pay and let someone else do it for you you will get it faster!


TOP QUESTIONS ABOUT the city
---
Q. How long to spend in Saint Petersburg Russia for a first time traveler?

A. For a first time traveler five or seven days would be fine to get a taste of the city without rushing into things. Less, like two or three days would be a little short. In the city of Peter the Great there are a lot of things to do and see, so we always suggest to stay at least five days. Of course, the more you stay, the more you see!☺

Q. What is the best way to get to and from the Pulkovo Airport?

A. There are several ways to get from Pulkovo Airport to the city. If you're on a low budget you can take the express city bus number 39A or 39 as well as the Marshrutka K39. However, when taking the bus you won't arrive straightaway in the city, but only at the Moskovskaya Metro Station. So, if you want to reach the city center, from there you'll have to take the blue metro line to Nevsky Prospekt Metro Station. Another option, if you don't mind to spend more, could be to take a taxi upon your arrival at the Taxi Pulkovo counters or, much better, book an airport transfer with us before you come and be greeted at the airport.

Q. When is the best time to visit Saint Petersburg Russia?

A. Despite the fact that we believe St Petersburg is a city for all seasons, and it really doesn't matter when you come, it is true that the best time to visit the city is definitely during summer (from the beginning of May to the beginning of October). In the winter however, there are few tourists around (from December to February). The three months for which we don't advise to come are November, March and April as the snow is melting so streets become dirty and there are lots of puddles.
For more information check our dedicated page about Weather in St Petersburg.

Q. Is it safe in Saint Petersburg Russia?

A. Traveling to St Petersburg is generally safe for anyone. Apart from petty theft carried out by beggars or gypsies you are unlikely to be victims of a crime. As in any country, you should use your common sense and avoid wandering alone in deserted places.

Q. Is St Petersburg Russia a good place to live?

A. Apart from the bad roads and his old fashioned infrastructures as well as the weather with long and grey winter, I (Davide) believe St Petersburg is one of the best cities to live in Russia and perhaps in Europe. The city is a large and great cultural, historical and scientific center. Moreover, it has numerous places for entertainment, relaxation, eating and shopping. Also, the cost of living is still cheap if compared to Europe and, best of all, you have the most beautiful and educated girls in the world.☺ 

Q. Tour Guide vs Solo Sightseeing, what to choose?

A. Saint Petersburg Russia is a safe place, so you can tour the city easily on your own and do many things, including a visit to the Hermitage Museum or other museums with tickets purchased on-line in advance. However, when touring alone you'll miss the chance to see the city from the local perspective. You'll not get an insight into the history of the city and its cultural and political life. Plus, as not all places are the same, or located close to each other, and English is not spoken everywhere, you might face some problems.
Our advice is always the same: go for a one or two day tour with a private local guide to get an overview of the city and feel more oriented, and then leave another day or two to do things you like that can be done on your own. This way you'll get the most out of your stay and have a stress free visit.
For more information check our page dedicated to guided Tours.

TOP QUESTIONS ABOUT russian people, culture, and russia in general
---
Q. What is the Russian currency?

A. The Russian currency is the ruble (RUB). Rubles are issued in coins in amounts of one, two, five and ten rubles. Banknotes come in values of 10, 50, 100, 500, 1000 and 5000 rubles. Small stores, kiosks and many other vendors have difficulty changing large notes, so when visiting St Petersburg make sure you have small notes or coins with you!

Q. Do people speak English in Saint Petersburg Russia?

A. Yes! Some do, others don't. But the majority of younger people do speak and understand English at varying levels as well as other languages, such as German, Italian or French. Unfortunately, we cannot say the same for the middle-aged or elderly people.

Q. Are Russian people friendly?

A. Generally Russian people are not particularly friendly with strangers, so common courtesy in some cases can be lacking. Conversely, they can be very helpful if you ask for directions or information. Also, their hospitality is amazing, and once they get to know you they become very loyal friends.

miscellaneous
---
Q. How much money do I need to take when visiting Saint Petersburg Russia?
A. St Petersburg is less expensive than Moscow, so tours, food, entertainment activities and transport are significantly cheaper than the capital. Of course, this doesn't mean you will find many bargains, but if flexibility is not a big issue for you then it is possible to live frugally. For instance, if you don't mind taking the public transport like the metro, and looking for "cheap eats" restaurants, and sleeping in hostels, then you can save lots of money. To give you some numbers, with 30/40€ per day per person, excluding hotels, taxis and shopping, you will do well.

Q. How to stay in touch with family while on vacation in Russia?
A. In this digital era staying in touch with your family when you're away is easy. You could buy a SIM card on arrival (the best one is Megafon), make a phone call with Skype or Viber, or use the famous phone application What'sApp, if you own an iPhone, BlackBerry, Windows Phone, Android or Nokia.

Q. Should I look for a hotel or flat when in Saint Petersburg Russia?

A. If you're going to stay less than a week, booking a hotel or hostel is ideal. But, if you're going to stay longer, then renting a flat would be a much better option. Basically, it all depends on how long you will you stay, what kind of comfort you're looking for and what is your budget.

Q. I would like to try Russian food, what restaurants would you advise me to try?

A. Recommending a place to eat isn't really easy as in St Petersburg there are more than 4000 restaurants to choose from, each one offering different cuisine, style and service. However, if you want to enjoy a good Russian meal we advise you to try Masha and Bear (for a taste of old Russian Cuisine), or  Russian Vodka Room (for a taste of the best Russian cuisine in town).
For a complete list of restaurants check our dedicated page about St Petersburg Restaurants.

Q. What Russian souvenirs should I buy?

A. Apart from the famous Russian dolls (Matryoshka) and fur hats, you could also buy lacquer boxes, birch wood crafts, Pavlovo Pasad (Russian shawls/scarves), Shapka Ushanka (a Russian fur cap with ear flaps), Valenki felt boots (old winter Russian boots), Vodka sets (a bottle of vodka with a set of decorated glasses), Gzhel Crockery (sets of porcelain, decorated with festive blue designs) or Telnyashka (a soviet style sweater with dark blue stripes).

Q. What Russian ballet to watch, where to go and how to get ticket?

A. The most famous ballets are Swan Lake, Giselle, Sleeping Beauty, Cinderella and our favorite one Nutcracker by Tchaikoivsky. They all are played in a classical setting at the two most famous theaters: Mariinsky Theatre and Mikhailovsky Theatre. Regarding the tickets, you can buy them in advance online, at the ticket office of the theatre, at any kiosk selling the tickets (usually near the metro stations) or simply at the entrance of the theatre. We always recommend to buy the tickets in advance!
TOP QUESTIONS ABOUT ST PETERSBURG ESSENTIALGUIDE, THE WEBSITE
---
Q. What is St-Petersburg-EssentialGuide.com?

A. St-Petersburg-EssentialGuide.com is an independent online travel guide that offers information about the history, culture and modern life of the city of St Petersburg. Also, it offers tips, private tours, visa support, airport transfers, taxis, accommodation and other ground arrangements for travelers who wish to visit Saint Petersburg Russia.

Q. Who works for St-Petersburg-EssentialGuide.com?

A. Our staff is made up of one foreigner (native Italian and English speaker) and one local (native Russian and English speaker), which are none other than Davide and Anastasia.☺

Q. Who provides the services offered on St-Petersburg-EssentialGuide.com?

A. At St-Petersburg-EssentialGuide.com we work along with experienced local businesses and licensed independent workers. Also, we're partnering with some affiliates programs which offer additional products or services related to the travel industry.

Q. Is it safe to book services, flights, accommodation and other stuff through St-Petersburg-EssentialGuide.com?

A. I (Davide) and Anastasia, founders of St-Petersburg-EssentialGuide.com value and protect your security! We make every effort to ensure that using our website and booking with us is a safe and secure experience. Our website is hacker-free and is constantly monitored for any suspicious outside activity to ensure the highest possible level of security for customers.

Read also our Privacy Policy or Term of Use for more info.

Q. Which browser should I be using to get the most from your site?

A. We are constantly adding new features to our website. To ensure full functionality, we recommend that you always use the latest available version of Internet Explorer, Firefox, Safari or Google Chrome.

Q. Where I can download Adobe Acrobat reader?

A. To download the latest version of Acrobat reader for PDF files, go to http://get.adobe.com/reader/.
Q. How to enable cookies in my browser?

A. To enable cookies go to http://support.google.com/websearch/answer/35851?hl=en.

More questions to come! Meantime we hope these questions & answers have been helpful.

Written by Davide C.


---

From Saint Petersburg Russia FAQ return to the Homepage.

DO YOU LIKE ST PETERSBURG ESSENTIAL GUIDE? HAVE YOU FOUND THIS PAGE HELPFUL?
---
If you do, please help others to find out about it. If you have a blog or website, or know someone who does, consider linking to us. Share the link on Facebook, Tweet it... you get the idea. Every link helps!