Flights to St Petersburg Russia
find out How To Get to
the grand city from abroad by air

---
Finding flights to St Petersburg Russia is very easy because you can arrive and depart from the same airport. Plus now there are many international flights to choose from. 

Saint Petersburg Russia is a thriving tourist destination famous for its beautiful river and canals, royal palaces, and historical monuments, including amazing museums such as the famous Hermitage State Museum or the Russian State Museum.

If you are planning a trip to St Petersburg the fastest and easiest way to get here from other countries is, without questions, on a plane. And, with only one international airport, the new Pulkovo Airport, which is now considered the busiest airport in Russia after Moscow, you can't go wrong.☺
The city of St Petersburg is strikingly becoming more popular year after year and millions of tourists from all over the world keep coming and some returning (A different scenario has occurred of-course during the terrible global pandemic of the COVID-19).
Because of this grows many Western and Russian airlines have begun offering up to today several flights to St Petersburg at different competitive prices from the major cities of Europe, Asia, North and South America, and the Middle East to meet the demand.

For your information, roughly every week, at least 1200 domestic flights and 1100 international flights depart or arrive at St Petersburg Airport. Right now, circa 70 airlines operate out of Pulkovo Airport and more are about to join and expand their routes.
For example, some European budget airlines such as Ryanair, EasyJet, and Wizz Air may soon be granted the permission to fly in and out of St. Petersburg in a move that would further increase tourism to Russia's Northern Capital in combination with the new simplified e-visa program.
As you see, getting to the Venice of the North of Russia is not as hard as it used to be but it has become easier than before. So, stop thinking or worrying but start looking for a flight today! We will be happy to see you here.

HOW TO FLY TO ST PETERSBURG RUSSIA

---
Now let's get into the content of flights to St Petersburg to learn what airlines you should keep an eye on to get here. To get started just click on the links below or scroll down the page. Happy reading!

WHERE ARE YOU TRAVELLING FROM?

---
Nowadays there are many flights options available to reach Russia's Northern Capital. The more you're flexible, the better you'll save.

If you are travelling from Europe you shouldn't have a problem finding direct flights to St Petersburg, but if you are coming from Asia, Australasia, or America, then you have to change planes in either Moscow or somewhere in Europe, depending on where is your departure. The duration and the price of your flight will also vary!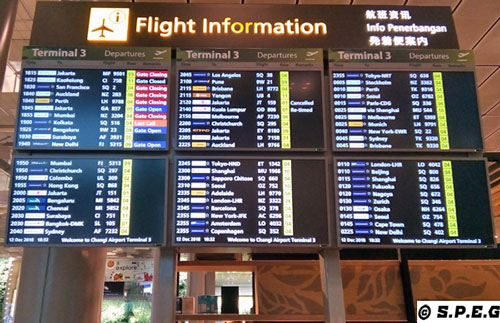 Flights to St Petersburg, Russia - Timetable Departures
For instance, a flight to Saint Petersburg from Berlin takes only two hours and a little bit more than three hours from London or Milan. If you travel from North, Central, or South America or from Southeast Asia or Australia, then, your trip to Russia can take up to twelve hours or more.

Generally, the price of a return ticket from most European cities to St. Petersburg is somewhere between €250 to €450 - while for a return flight ticket from some of the popular American cities such as New York, Chicago, or Los Angeles is about $800-$1000.
In the event you're travelling from Dubai, the biggest and most important city of UAE, the flight should take no more than 6 hours, if you fly directly. And, the average price for a return flight from St. Petersburg to Dubai or neighboring countries starts from $600. Instead, a round trip flight from St Petersburg to Bangkok is about $500, sometimes even less.

Usually, the overall cost of the flight depends on the season you fly, the airline company chosen, and your point of departure. If you want to get the best deal, make sure you fly in the low season and book your flight early.

Since it will be impossible to cover all the air routes and all the airlines, we will concentrate only on the major ones. But before we proceed, a word of caution. Never, ever fly "KD Avia"! This company offers cheap indirect flights with the hub in Kaliningrad. It has a bad reputation for delays and cancelled flights. If you don't want to get stuck in the middle of nowhere, avoid it at all costs.

For your information, at the time we are writing, the largest and best airlines flying to Russia are Aeroflot, Rossiya Airlines, Wizz Air UK, Turkish Airlines, and Finnair, including Emirates and Qatar Airlines if you fly from the Middle East; the United Airlines together with Lufthansa and Swiss International Airlines if you fly from the USA; and Thai Airways and KLM if you fly from Southeast East Asia.
Personally speaking, we have been travelling with all of them at least once, and our overall experience was great. But there are more airlines to check out so keep reading below.

ARE YOU TRAVELLING FROM the USA?

---
If you are flying from the USA to Russia, you should know that the everlasting ongoing political tension between the US and Russia may soon or later lead to the suspension of direct flights from the USA to Russia. Of course, we hope not but for example, Delta Airlines in 2019 suspended all its flights to St Petersburg and Moscow, the two main Russian cities. We don't know yet if some of their flights to Russia have been resumed!

The second thing you should know when looking for a flight from the USA is that the city of Atlanta is the major hub for Russia and that there are not directs flights to St Petersburg. Generally, most of the flights connect with the Atlanta airport before they cross the continents, so keep that in mind when searching for your flight.

Being that said, if you decide to fly from big US cities such as New York, Chicago, Los Angeles, Washington, or San Francisco, the best flight options to get to the also called city of Peter the Great, would be flying with Aeroflot, Air France, KLM, Lufthansa, United or American Airline.
Whatever airline company you choose remember that a stop in Europe or in Moscow is required.
For example, Aeroflot, which we recommend, operates direct flights from and to Moscow to four destinations in the USA: New York (duration: 10h 30m), Los Angeles (13h), Washington (11h), and Miami (13h). When you get to Moscow you will need then to book a second flight to St. Petersburg or take the Sapsan train, the fastest option.

Based on our customer reviews the top choice for many Americans is to board Air France, fly through Paris and be in Saint Petersburg in around 14 hours. Currently, this is one of the most convenient routes you could take. Another good idea could be flying with KLM and Lufthansa or Swiss International Airlines partnered with Continental or United Airlines with a stop in Amsterdam, Frankfurt, and Zurich, or London, if money isn't a problem for you. Big airlines tend to be expensive but the overall service is next to excellence.

Our best advice to try to lower down the cost of your flight is to find a direct flight in one of the main European cities (possibly closer to Russia such as Warsaw, Berlin, Stockholm, Helsinki, Riga, or Tallinn) and from there, book a second flight with one of the following airlines: Air Baltic, Air Berlin, SAS, Finnair, or even LOT to reach Russia's Northern Capital.
Or, if you have time and you would like to travel visa-free and you don't mind to stay any longer than 72hrs, you could even take a ferry to St Petersburg after landing in one of the three following Nordic cities: Stockholm, Helsinki, and Tallinn. This way you can also save up money on your flight and the Visa application and explore one of these beautiful cities before you travel to St Petersburg. 
The same advice can apply to people travelling from Canada, South and Central America, and the Caribean. First, you fly to Europe and then to Russia in Moscow or Saint Petersburg. Just do your own search to see what deals you can find and book what is best for you.

Please note that if you are looking for a flight to Russia with American Airlines, stop searching! This company has recently stopped flying into Russia for unknown reasons. But as far as we heard, the Airline company was experiencing many reservation problems, lost luggage, and frequent flier glitches; so, even if it was still operating, it would have not been the best choice according to the latest news.

ARE YOU TRAVELLING FROM ASIA?
---
If you're planning to travel to St Petersburg from Asian cities such as Bangkok, Jakarta, Kuala Lumpur, Singapore, Hong Kong, Seul, Tokyo, Taipei, or Shanghai, just to name a few, then your best option would be flying with one of the following airlines' companies: Thai Airways, Singapore Airlines, Qantas, Emirates, Qatar, Aeroflot, KLM, Lufthansa, Korean Air, Swiss, or China Eastern Airlines.
Certainly, you can find other airline companies, but so far these are considered the best ones based on our customer reviews. So they are currently the most popular among travelers around the world because they are reliable and efficient, and sometimes they even offer great flight deals.
For your information, when travelling from Southeast Asia or Australia the city of Bangkok, Singapore, and Kuala Lumpur will be your major hub for Russia and Europe because most of the flights connect there before flying to Russia. Instead, if you travel from the Eastern Region of Asia, which includes countries such as China, Hong Kong, Macau, Japan, Mongolia, North Korea, South Korea, and Taiwan, then the city of Hong Kong, Shangai, and Beijing will be your major hub for Europe and Russia.

That said, a good idea to save some money if you have a tight budget would be to find a flight to Bangkok or Hong Kong first (taking into account what is your point of origin of-course), and then, take a second flight to St. Petersburg or Moscow from there. For example, to fly internally across Southeast Asia we recommend taking AirAsia Airlines. It is cheap, safe, and most of the time reliable!
You can find several discounted direct flights to St Petersburg or Moscow from Bangkok and Hong Kong. Usually, flight prices from these two popular cities tend to be cheaper than from other cities in Asia or nearby. 
If you have time to spare during your trip, you could also stop somewhere in Europe that be closer to Russia, like Finland and Estonia, and from there travel by bus or by train to St. Petersburg. 
If you're from Australia or nearby we recommend flying with Qantas. It is one of the best airlines to travel to Asia and further thanks to its impressive fleet of aircraft and excellent rewards program offers. Instead, if you're from Singapore, then you should book your flight with Singapore Airlines. We know it isn't cheap but with them, you're sure to travel in style and get the best service.

Please when searching your flight keep in mind that when you fly from any country in Asia or Australia it isn't possible to get a direct non-stop flight as the distance to cover is quite long. So a stop becomes quite essential, if not for anything else, then at least for fuel.

After all, none of us want to fall out in midair, do we?☺
ARE YOU TRAVELLING FROM EUROPE?

---
Since Europe is one of the biggest tourism sources for Russia, there are plenty of flights to St Petersburg to choose from. You can easily find direct flights to St Petersburg from almost all major European cities from different airfare. 
For example, you can catch a flight from Moscow to St. Petersburg on the Russian airline company Aeroflot; or you can fly with Air France from Paris; or with KLM from Amsterdam; or with Lufthansa from Frankfurt and Munich; or with British Airways from London; or with Austrian Airline from Vienna; or with Alitalia from Milan, Rome, and Catania, and many more.

You can also fly with Swiss Airlines from Geneva or Zurich, or with Scandinavia Airlines from Stockholm. Moreover, you could fly with Finnair from Helsinki, or with Wizz Air from Budapest, and even with LOT from Warsaw and Brussels Airlines from Brussels. These Airlines offer both morning and evening flights to St Petersburg and are not very expensive if you book early and on weekdays. We flew with them a couple of times and we never had any problem. Great service on board and always on time!

In the event you're traveling on a low-budget, then you should consider flying only with Smart Wings and Vueling Airlines. They both are European low-cost airline companies and provide direct flights to St Petersburg from over 130 destinations in Europe and the rest of the world. The first is the largest Czech airline and one of the fastest-growing airlines in Central Europe, while the second is the largest airline in Spain, measured by fleet size and the number of destinations.

For your information, you can also try the new Russian low-cost airline company S7 Airlines, an airline headquartered in Novosibirsk Oblast, Russia, with offices in Moscow. It offers a decent service for not a lot of money and is becoming popular among low budget travelers across Russia.
Didn't find what you were looking for?

No problem! Fly with Air Berlin and Air Baltic. They usually offer frequent flights to St Petersburg and they are usually cheaper than the top airline companies. In fact, you can find a direct flight to St. Petersburg from Berlin for just €150 one way, or for less than €100 one way from Riga or Tallinn.
Looking for a cheap transit point to Russia instead?
If you are looking for a way to seriously economize your trip to Russia, then the only way to really find cheap flights to St Petersburg it's to fly with the largest European low-cost airline Ryanair, which is not our favorite but is cheap. We all know that their service is not so good, flights rarely are on time, and pressure sales onboard are common routine.
When you fly with them you get what you pay, full stop!
With Ryanair, you can currently fly from Dusseldorf, Milan, and Barcelona to Lappeenranta in Finland.
This small, but popular Finnish city is located 230 km from Saint Petersburg and 56 km from Vyborg in Russia. From there you can take the bus or the train and reach Saint Petersburg in 3-4 hours. In addition to Ryanair you can now also fly with EasyJet from London to Moscow, and from there take the Sapsan train to St Petersburg. 
That being said, among all the flight options we presented here we recommend booking your flight with Rossiya Airlines, the Best Airline in Tourist Destinations based on Tripadvisor Travellers 'Choice 2019 Award. It was also included in the Top-10 Eastern European airlines according to Skytrax World Airline Awards 2019 and into the Top-50 of the most valuable brands of the country according to Brand Finance.


are you travelling from the middle east?
---
If you're departing from the following countries Cyprus, the Asian part of Turkey, Syria, Lebanon, Israel, the West Bank and Gaza, Jordan, Iraq, Iran, the countries of the Arabian Peninsula (Saudi Arabia, Yemen, Oman, United Arab Emirates, Qatar, Bahrain, Kuwait), and Egypt and Libya, no worries.
Nowadays there are a few flights to St Petersburg from these countries which make up the so-called Middle East, including India which geographically speaking is distinct from the Middle East, but we do like to include here.
Among all the countries we listed above, the UAE, Egypt, Turkey, Qatar, Israel, and India seem to be the most popular tourist destinations among Russians, and on the contrary, we can say for some citizens of these countries, that Russia is becoming a place of interests for tourism or business.
The airline companies that you should look for when planning a trip to St Petersburg from these countries are Etihad Airways, Emirates, Qatar, Turkish Airlines, Air India, Aeroflot, Flydubai, Air Astana, El Al Israel Airlines, Royal Jordanian, Nile Air, Pegasus Airlines, Lufthansa.

For example, Aeroflot operates direct flights from Moscow to Dubai, the most famous city in the United Arab Emirates (average flight duration: 5h 30m). Emirates operates direct flights from Dubai to St Petersburg (average flight duration: 6 hours). Qatar operates direct flights from Doha (duration: 6 hours). Air India and Air Astana operates no direct flights to St Petersburg from Delhi (average flight duration: 8hrs), and so on.
Among all the airline companies available in the region we recommend booking with Qatar, Emirates, or Etihad. Even Oman Air is a great airline company to consider but is currently flying only to Moscow. These are currently one of the Best Airlines in the Middle East, and we can confirm that because we flew with them several times.

10 facts about flights to st petersburg russia
---
If you are thinking to fly to St Petersburg, Russia we believe you might find interesting to know the following facts:

68% of St Petersburg travelers were over the age of 35.
28% of St Petersburg travelers were over the age of 60.
6% of St Petersburg travelers booked First or Business Class.
4% of travelers traveled to St Petersburg with kids under 14.
25% of St Petersburg travelers were millennials.
43% of St Petersburg travelers were female.
Travelers spent an average of 12 days in St Petersburg.
June was the month with most bookings for St Petersburg.
April was the month with the least bookings for St Petersburg.
Swiss, KLM, Turkish Airlines, Lufthansa, and Aeroflot are the Top 5 airlines flying to Saint Petersburg Pulkovo.

All of the above-mentioned facts are derived from the data of the website Cheapoair and Kayak. We found these data interesting and we wanted to share it with you. We hope you like it!


where to buy tickets
---
Buying your flight tickets and making your flight booking is the most critical part of planning a trip. Whether you're a budget solo traveler or a family looking to vacation abroad, finding and booking your flight is the most expensive part of the trip.
Are you agree? If you are, then where can you look for a cheap flight and buy your tickets?
Of course, you can do that online by visiting the official airline company, through a specialized travel agency, or via flight search websites. The final choice is yours!

However, if you like to plan things on your own and you want to find the best online deals we recommend checking out our dedicated page about how to find cheap flights to St Petersburg or elsewhere. Here we share with our visitors where and how we book our flights when we plan our trip abroad.
We hope you'll find cheap flights to St Petersburg!☺
TIPS AND RECOMMENDATIONS

---

On this page, we've tried to give just a brief overview of all the major airline companies you can travel with. As you see there are many flights to St Petersburg, so the choice is pretty wide.
Below we also want to share with you some very good tips when choosing your flight to Saint Petersburg. After all these years travelling back and forth between Russia and the world, we've got a few go-to ways we use to make sure we get the best deal, so listen up.

Our top advice when searching for a flight is always to book a little in advance to get a below-average price; plus make sure you avoid flying during weekends. And, before booking your flight also check the rating of the airline you have chosen. It might be helpful!
Remember high season is considered to be June and July. During this time the sun is shining, skies are clear, and the city is brimming with tourists. However, be prepared to spend extra on the flight tickets.
If you're looking to save and you're willing to compromise with the cold and rain, then we recommend traveling in Winter. It's that time of the year when you can easily get discounts on the airfares.
The cheapest months to fly to Saint Petersburg are usually January and February. This is the best time to beat the crowds with an average 3% drop in price.
June and July are usually the most popular time to fly in St. Petersburg with an average 20% increase in price.
Pulkovo Airport is the primary airport that connects this city to the rest of the world. This airport is served by many renowned airlines and offers both domestic and international flights.
LIST OF AIRLINES FLYING TO ST PETERSBURG RUSSIA
---
Below you can find a list of the most popular airlines flying from and to Pulkovo airport.

Aegean Airlines
Aero Union
Aeroflot
Air Astana
Air Baltic
Air France
Air Moldova
Airzena Georgian Airline
Alitalia
Austrian Airlines
Avia Traffic company
Azerbaijan Airlines
Belavia
British Airways
Brussels Airlines
Bulgaria Air
China Eastern Airlines
China Southern Airlines
Czech Airlines CSA
Ellin Air
Emirates
Estonian Air
Finnair
Germanwings
Hainan Airlines
Iberia


KLM
Korean Air
LOT
Lufthansa
Montenegro Airlines
Nordavia regional airlines
Norwegian
Nouvelair Tunisie
Orenair
RusLine
S7 Airlines
SAS
Severstal Aircompany
Sky Bishkek
Somon Air
Swiss
Taimyr Air Company
Tajik Air
Transaero Airlines
Turkish Airlines
Turkmenistan Airlines
UTair Aviation
Ukraine Intl Airlines
Ural Airlines
Uzbekistan Airways
Vueling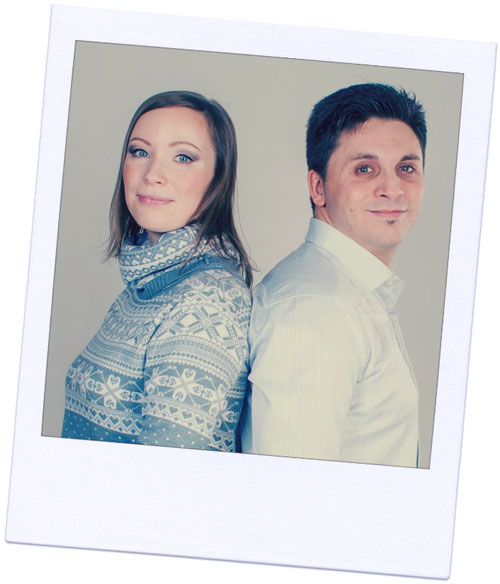 Hello! We are Davide & Anastasia the founders of st-petersburg-essentialguide.com.☺
We would like to let you know that apart from writing unique content for our travel website we can also help with the arrangement of your Airport Transfer, Private City Tour, and Russian Visa Support, or anything else you may need during your stay or the planning of your trip to St Petersburg Russia. Just get in touch with us today for more info!


---


From Flights to St Petersburg return to Travel to St Petersburg or go to the Homepage

DO YOU LIKE ST PETERSBURG ESSENTIAL GUIDE? HAVE YOU FOUND THIS PAGE HELPFUL?
---
If you do, please help others to find out about it. If you have a blog or website, or know someone who does, consider linking to us. Share the link on Facebook, Tweet it... you get the idea. Every link helps!