Winter in St Petersburg Russia
what to expect, packing suggestions,
and things to do!

---
Winter in St Petersburg - December, January, February, and usually part of March - means cold days and colder nights but also beautiful snow views and plenty of to do and see. 

If you're planning a trip to St Petersburg during winter, be prepared to deal with a city covered by snow and parks buried in an icy mantle, as well as long mysterious nights, cold days, and slippery streets.
Winter in St Petersburg runs from late November till the end of March; and, like most of Russia, it's dark, icy, and cold.
If you come around this time, you'll be seeing enchanting views of frozen rivers and canals and beautiful snowflakes in the sun. You will be enjoying several cultural events, Russian celebrations and fun outdoor activities. At the same time, you will also discover a city aglow with hundreds of unique architectural monuments and sculptures.
Undoubtedly, the Russian winter is an evocative season filled with things to do as well as places to see. From bars and restaurants to amazing theatres and museums, including churches and cathedrals, you won't feel bored.
Some of most brilliantly beautiful days occur between December and January. In fact, the weather in St Petersburg over this time offers a new romantic quality that combined with the New Year celebrations will certainly amaze you.
So don't let the cold defeat you as it defeated both Napoleon and Hitler! But rather, wrap up warm and come to visit us in winter.☺
ABOUT WINTER IN ST PETERSBURG

---
Wondering what to expect in winter in St Petersburg? To find out keep reading below and/or click on the links to fast track to that section.

WHY VISIT ST PETERSBURG IN WINTER

---
Yes, it's cold, dark and snowy, we know that! But winter in St Petersburg is also wonderfully atmospheric with plenty of things to do and see.
If you are one of those people who still think that visiting St Petersburg during the winter will be too cold or too boring, you are wrong. Of course, it won't be warm, sunny, and busy as in the summer; and it's also true that you won't be able to cruise along the rivers and canals or see the White Nights Festivals.

But you'll have many other activities to enjoy and a variety of concerts, plays, Russian ballets and operas to see in the evening, as well as a wide range of city's top attractions to explore at day.

For example, if you love ice-skating and skiing, you can have fun at Victory Park with one of the largest outdoor rinks. You can go to the frozen pond at Yelagin Island, and go gliding hand in hand under twinkling fairy lights surrounded by nature. And, if you come in January, on day 27th, you can experience a special day for Petersburg residents, which is when the city marks the anniversary of the end of the devasting Siege of Leningrad.
Winter is also an opportunity to experience the Russian New Year and its chaotic street parties and concerts on the popular Nevsky Prospekt and Palace Square, and maybe be congratulated by Father Frost (Ded Moroz) and Snowmaiden (Snegurochka) while walking around the city.  Just for your information, in Russia, you don't get one day off work to nurse your New Year hangover - you get a whole week!

There are many reasons to visit St Petersburg in winter, here we just named a few. The city of Peter the Great, with its graceful bridges, glittering palaces, and spectacular frozen canals and stunning snow-blanketed parks, is one of the main reasons you should come.☺
temperature ranges
---
One of the beautiful things about living in St. Petersburg is the contrast between summer and winter. Temperatures can top +30C in the summer, and they can move down to -20C in the winter.
Usually, the average temperature is -8°C/-18°F, though January and February are the snowiest and coldest months with temperatures ranging from -2°C/-28°F to -20°C/-4°F. So expect to see temperatures rise above freezing only at the start of April and all of the snow and ice to start melting by mid-April.
That said please note that we've seen a radical change in temperatures and our local climate in the last three years, so take these numbers and information as a general guide only.

WHAT TO DO & See

---
Wondering what to do in St Petersburg during the Winter? Drink a shot of vodka, try traditional Russian food and enjoy the long Russian winter holidays as well as its activities.
Winter in St Petersburg brings not only beautiful snow views and long dark nights, but also offers many different outdoor and indoor activities to do such as skiing, ice-skating, snowboarding, ice fishing, sleigh rides, folk shows and much more.
Alternatively, you can also plan a visit to the famous Hermitage museum to see its vast art collection, or go to the Yusupov Palace, the Mikhailovsky Palace, or see the beautiful St. Isaac's Cathedral, the Russian Orthodox Church whose golden dome is one of the skyline's most familiar landmarks.
After all, you came here to see the cultural treasures of St Petersburg Russia, didn't you?☺
If you are not too tired, in the evening don't miss a visit to the Mariinsky Theatre to watch the Russian Ballet or Opera performance. You'll enjoy the works of Russia's most talented musical sons such as Tchaikovsky, Stravinsky and Rimsky-Korsakov.
Lastly, if you're up for a challenge , why not take a walking tour or stroll on your own through St. Petersburg's central thoroughfare Nevsky Prospekt (a broad boulevard lined with department stores, boutiques, cafes, Russian restaurants, office buildings and old stunning palaces which is richly decorated in winter) and dare our cold and dark.

For the ultimate Russian winter experience, just head about 12 miles south of the city to Tsarkoe Selo or Pavlosk to try the Russian troika (three horses with a sleigh riding through the snowy park), or warm up yourself in the Russian sauna at the Dacha.

WHAT TO pack

---
To cope with the winter in St Petersburg, all ladies should bring a fur hat or at least a long puffa coat with a fur-lined hood. Meanwhile, men should wear a coat and scarf. And, if you don't want to look dirty, blend into the crowd with black, grey, or brown.
At this time of the year, the temperature rarely rises above freezing. So packing a warm leather or fur coat, coupled with a fur hat and woolen gloves will keep you warm and allow you to enjoy the magical Russian winter as you stroll down some of St Petersburg's fashionable streets, like Nevsky Prospekt.
Waterproof and warm boots are also essential during winter in St Petersburg and will make your visit more enjoyable.
Of course, you should also pack a pair of your best heels if you plan to go to see the Russian ballet at the Mariinsky, Mikhaylovskiy or Alexandrinsky theaters. Remember that shoes must be clean and your evening dress should be elegant.

Speaking of cold, if you really can't stand the winter in St Petersburg, then we suggest you drink one or two shots of Russian vodka. In just a few minutes, you will feel warm enough to leave your long underwear, woolen hat, and bulky sweater in your suitcase. This is a Russian tradition still working today! So it should work for you too!☺
TIPS AND RECOMMENDATIONS
---

The best time to travel to St Petersburg during winter is between December and the beginning of January when the cultural life of the city is at full pace, the long Russian holiday season is about to begin, and it isn't too cold.
If you come, don't miss the Russian New Year, if you love street parties with fireworks and champagne corks flying all over the place. Also, don't miss the celebration of Russian Christmas, which lands on January 7, and is a much more solemn and religious affair than in the west. Remember also to take advantage of the snowy and icy weather.
Make sure to wrap up warm before you hit the town, or you will catch a cold. Also, as the colder weather blows in, beware of ice on the street and paths, especially if you are a woman. Russian women here know how to walk on the icy streets in 6-inch heels. They have had a lot of training, so don't be surprised! But for tourists, maybe it is wiser to stick to comfortable shoes with a good grip.
After a day exploring the famous museums and landmarks, we recommend taking a traditional Russian Banya. It will make you feel reborn.
Lastly, although winter in St Petersburg doesn't bring a lot of tourists, we always recommend booking your flight, hotel, and private city tour in advance. This way, you save money, find the best place to stay, and have the best local guide reserved for you before you come.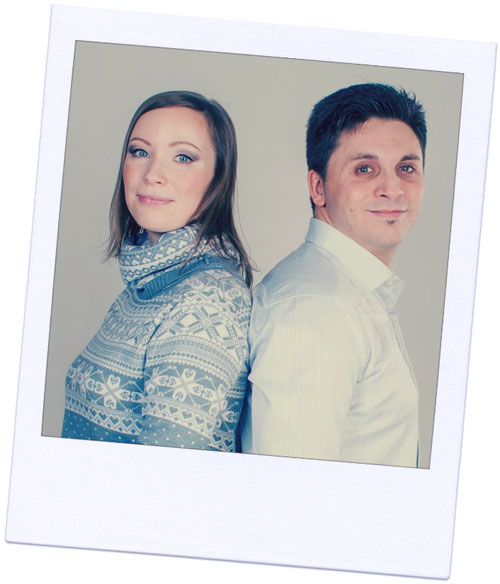 Hello! We are Davide & Anastasia the founders of st-petersburg-essentialguide.com.☺
We would like to let you know that apart from writing unique content for our travel website we can also help with the arrangement of your Airport Transfer, Private City Tour, and Russian Visa Support, or anything else you may need during your stay or the planning of your trip to St Petersburg Russia. Just get in touch with us today for more info!


---


From Winter in St Petersburg return to Weather in St Petersburg or go back to the Homepage.

DO YOU LIKE ST PETERSBURG ESSENTIAL GUIDE? HAVE YOU FOUND THIS PAGE HELPFUL?
---
If you do, please help others to find out about it. If you have a blog or website, or know someone who does, consider linking to us. Share the link on Facebook, Tweet it... you get the idea. Every link helps!