RUSSIAN BALLET AND OPERA
where to go & how to get tickets
in saint petersburg russia

---
Russian ballet and opera are a must-see while visiting Russia if you want to experience the local culture at its very best. Find out where to go with our recommendations!

There are so many options to soak up the country's unrivaled dance culture. Russia is famous worldwide for its Russian ballet show. Every traveler who plans to visit the city of St Petersburg, as well as other Russian cities, should really watch the ballet and opera evenings, even if they are not avid fans, or have never seen one.
Personally speaking, attending one of the many ballets and opera performances offered weekly can be the highlight of your Russian vacation. Over the past years Anastasia and I, have attended different Russian ballet shows, and each time it turned out to be an unforgettable experience.

There are several theaters in St Petersburg where anyone can enjoy the timeless classic ballets known and loved throughout the world, such as The Swan Lake and The Sleeping beauty, or The Nutcracker and Spartacus, or La Bayadere, as well as other ballets like Giselle and Cinderella. Moreover, when going to attend one of the ballet or opera performances running in the city you are sure to enjoy not only the show but also the extraordinary architecture and elegant interiors of the historical theaters, which have become an attraction themselves.
The number one place to go as a first-time traveler in St. Petersburg is the Mariinsky Theater, while if you are in Moscow you should go to the Bolshoi Theater. Both Russian theaters are known the world over so they are really worth a visit.

BEST RUSSIAN BALLET & OPERA in the city

---
If you ever travel to St Petersburg and you are keen to watch a Russian ballet or opera performance, then check-out our picking list below of Russian ballet theaters, and have fun.

St Petersburg Chamber Opera COMPANY

---
Address: Ul. Galermaya, 33 | St Petersburg 190000, Russia | Phone: +7 812 312-39-82

"Classical Beauty"

Located in the beautiful Baron Von Dervis mansion the St Petersburg Chamber Opera Company features many world-class soloists accompanied by an outstanding orchestra.  The company has deservedly won many prestigious prizes and many of the talented soloists are Honoured Artists of Russia. The repertoire includes the finest classical Russian and Western European operas covering every operatic genre from comic opera and opera-buffa to musical drama and pieces by contemporary composers. If you go, take time to enjoy the beautiful interior decorations of the mansion too.

Details:
Metro: Nevsky Prospekt or Admiralteyskaya or Sennaya or Sadovaya
Website: www.spbopera.ru/en
What's nearby: St. Isaac Cathedral, Naval Museum, Neva River Embankment, Hermitage.
Aleksandrinsky Theatre
---
Address: Pl. Ostrovskogo, 6 | St Petersburg 191023, Russia | Phone: +7 812 312-15-45

"National Treasure"

Established over 250 years ago, the Aleksandrinsky Theatre has always been the symbol of the Russian State and until 1917 used to be Russia's main imperial theater, with the Emperors taking great personal interest in its affairs. It's in this theatre that almost all premieres of Russian classical plays have taken place. Re-designed and unveiled in 2013 the Aleksandrinsky Theatre now boasts a unique high-tech stage complex including four auditoriums of different sizes with the addition of The Roof  which hosts poetry readings, concerts, and film shows. This theatre was awarded National Treasure status in 2014.
Details:
Metro: Gostiny Dvor or Nevsky pr.
Opening hours: Please check out the website
Website: www.en.alexandrinsky.ru/
What's nearby: Ulitsa Zodchego Rossi (Street of the Architect Rossi), Anichkov Palace, Nevsky Prospekt, Monument to Catherine the Great, Sadovaya Ulitsa, Fontanka River, Malaya Sadovaya Ulitsa.
Extra Info: The Alexandrinsky Theatre is the second most famous theatre in St. Petersburg, home of the oldest theatre company in Russia.

Mikhaylovsky Theatre
---
Address: Ploshchad Isskustv, 1 | St Petersburg 191011, Russia | Phone: +7 812 595-43-05

"Classic in Every Way"

Mikhailovsky Theatre is one of Russia's oldest opera and ballet houses, founded in 1833, and named after Grand Duke Michael Pavlovich of Russia. The theatre is situated in Mikhailovsky Palace which was his residence and received high-ranking guests of the imperial family and close friends. It's a relatively small, but cozy and elegant venue presenting dance and opera performances. The acoustics are excellent and the Mikhailovsky is considered one of the noblest theatres of opera and ballet in St Petersburg.
Details:
Metro: Nevsky Prospekt or Gostiny Dvor
Opening hours: Mon - Sun, from 11 am to 9 pm
Website: www.mikhailovsky.ru/en/
What's nearby: Italyanskaya Ulitsa, Mikhailovskiy Palace (State Russian Museum), Griboedov Canal, Shostakovich Philharmonia.
Extra Info: The Mikhailovsky Theatre is slowly pushing its way to the forefront of cultural life in St. Petersburg, beginning to rival even the mighty Mariinsky Theatre with its repertoire of classical ballet and opera.

Mariinsky Theatre

---
Address: Pl. Teatralnaya, 1 | St Petersburg 190000, Russia | Phone: +7 812 326-41-41
"A Magnificent Aristocratic Venue for Russian Ballet"

The Mariinsky Theatre is a monumental neoclassical building that features beige marble, Swarovski crystal lights, backlit walls of translucent onyx, and picture windows offering amazing city views. The auditorium is a horseshoe-shaped creation of beech and oak, with the scalloped ceiling and slatted box fronts edged with crystal. From every seat, the sound and sightlines have been optimized. This is the home of the world-famous Mariinsky Ballet, Mariinsky Opera, and Mariinsky Orchestra. There are three Mariinsky buildings, so check tickets to ensure you go to the correct venue.
Details:
Metro: Admiralteyskaya or Sadovaya or Sennaya Ploshchad or Spasskaya
Opening hours: Mon - Sun,  from 11 am to 9 pm
Website: www.mariinsky.ru/en/
What's nearby: Kryukov Canal, Rimsky-Korsakov State Conservatory, Ulitsa Dekabristov, St. Nicholas Naval Cathedral.
Extra Info: The Mariinsky Theatre is some distance from the metro. To walk from Sadovaya, Sennaya Ploshchad or Spasskaya metro stations take around 20 minutes.
If you are coming from Nevsky Prospekt, it is easier to take a bus (27) or trolleybus (3 or 22), from the north side of the street (odd numbers).

Hermitage Theatre

---
Address: Palace Embankment, 34 | St Petersburg 190000, Russia | Phone: +7 812 571-34-65

"Once-in-a-lifetime Experience!"

Dedicated to the past traditions of the Golden Age of Russian ballet, the Hermitage Theatre provides a unique experience for patrons. Each traditional ballet is beautifully performed, and the fine symphonic orchestra offers an insight into the glory times experienced by crowned heads of state in Imperial Russia. Situated on the Neva River Embankment this is a jewel of a theatre once the personal theatre of Catherine the Great which has been restored to its former grandeur. Carpeted floors, red velvet chairs, beautiful lighting, and décor make this a little venue and experience not to be missed.
Details:
Opening hours: Not available, check out their website
Website: www.hermitagetheater.ru/theater
What's nearby: Nevsky Prospekt, Palace Bridge and Palace Embankment.
Extra Info: The theatre is particularly worth visiting during the summer months when the Mariinsky theatre is closed. There you can see many of its top performers.

WHERE TO BUY TICKETS
---
If you're thinking to visit one of the theaters presented on this page, please note that you can buy tickets without mark-ups through their official website. This is the easier, safest, and cheapest way to get your tickets for the Russian ballet or any other show available. If you don't see any tickets on-line try to check the theater's ticket box office or some ticket-offices in the city a few days before going.
Be aware that theaters post their play-bills about three months in advance. So when a middle-man offers you tickets half a year ahead it's time think twice. This leads me to say... avoid purchasing your tickets through unknown third-party websites because most of the time you may end up paying much more than the offered regular price.
For your information, we recommend only the two following websites for buying tickets: Kassir.ru and Bileter.ru.

tips and Recommendations

---

When planning to go to attend a Russian ballet please remember to dress well (no ripped-off jeans, sneakers, and t-shirts); come early, and eat before you arrive as food served at any of these theaters is usually overpriced. Also, keep in mind to buy tickets in advance to reserve the best seat (the first row of any balcony or the back row is your best choice).
We recommend that you buy tickets for these leading theaters in advance, especially during the high tourist season (May – September).
Make sure you arrive early so you can soak up the atmosphere.
Make sure you have a taxi booked and waiting when you leave as there can be quite a scrum.
Try not to take bags and coats as you have to deposit them at the cloakroom and it can take a significant period of time to retrieve them at the end of the performance.
For your information, three out of the top five world ballets come from Russia. Among them, there is

"The

S

wan Lake

" and "

The Nutcracker" by Tchaikovsky, as well as "Romeo and Juliet" by Prokofiev. If you have no clue what to see, we recommend seeing these 3 top shows.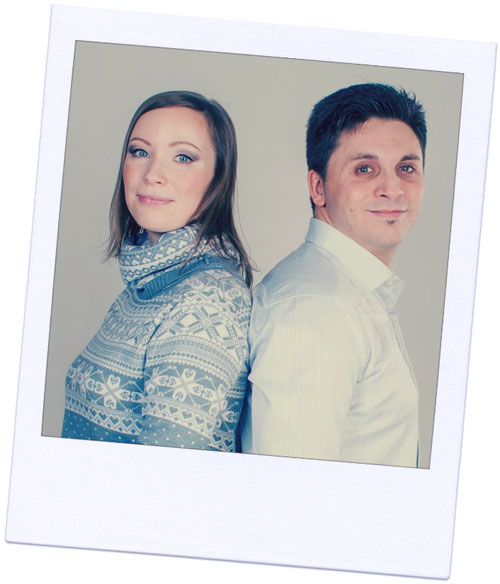 Hello! We are Davide & Anastasia the founders of st-petersburg-essentialguide.com.☺
We would like to let you know that apart from writing unique content for our travel website we can also help with the arrangement of your Airport Transfer, Private City Tour, and Russian Visa Support, or anything else you may need during your stay or the planning of your trip to St Petersburg Russia. Just get in touch with us today for more info!


---


From Russian Ballet return to St Petersburg Entertainment or go to the Homepage

DO YOU LIKE ST PETERSBURG ESSENTIAL GUIDE? HAVE YOU FOUND THIS PAGE HELPFUL?
---
If you do, please help others to find out about it. If you have a blog or website, or know someone who does, consider linking to us. Share the link on Facebook, Tweet it... you get the idea. Every link helps!