Taxis in St Petersburg Russia
learn how to get around the city by taxi

---
Taxis in St Petersburg Russia are relatively cheap compared to Europe but sometimes the service you get is not as good as you would expect. 

Sadly, the old times where you were hailing down Russian drivers on the street to ask for a lift are gone. Now everyone is using Uber, Gett, or Yandex App to book a taxi and go anywhere in the city, so the majority of the wannabe drivers are now working only through these apps.

A few years ago anyone who had a car in Russia could be a potential taxi driver. These private cars had formed the basis for a system known as paid hitch-hiking. They were cheaper and very popular among Russians because they cost half as much as regular licensed taxis.
Today the way taxis in St Petersburg works have changed due to platforms such as Uber and Yandex Taxi App. Now everyone can get a local taxi at the tap of a button. No need to hail a cab from the curb. Everything is available through your smartphone within a few clicks.

Of course, apart from using these popular Apps, you can still ask your hotel to book a legitimate local taxi for you or find a private taxi company yourself that can take you anywhere in the city in a professional and better way.

Having said that, when looking for a taxi in St Petersburg Russia through Uber or Yandex or other similar applications, don't have high expectations! Unfortunately, some of the Russian drivers working with these online platforms have a huge lack of professionalism.

Also, don't get into the wrong taxi! The official Russian taxis are not the only ones that run in the city, but there are still also some illegal taxis known as the "taxi mafia", that are not recommended (Remember many of them are standing at the Pulkovo airport in front the arrivals wearing around their neck a fake official taxi badge waiting to scam the next visitor).

all you need to know about taxis in st petersburg

---
Thinking of taking a taxi in St Petersburg? If so, learn how to get around the city by taxi with our recommendations. To get started just click on a topic below to fast-track to that section.
HOW TO TRAVEL BY TAXI IN ST PETERSBURG

---
Taxis in St Petersburg works the same way as anywhere in the world. They all work around the clock and bring you safely to your final destination. The only difference you will be noticing is the language and sometimes a lack of professionalism. Remember, not all Russian drivers speak English, and those who do, may speak only a few words.
However, be aware that some taxi drivers (Only those working for themselves illegally and knowing as black or mafia taxis) may try to take all your money to drive you to your hotel or to/from St Petersburg airport. As you can imagine, tourists and travelers are always targeted.
In this case, the best practice would be to phone a legitimate taxi company (not all companies have English speaking operators) where you will be quoted an approximate price for your journey. So there will be no bad surprises and you will get a fair price!
That said, if you need to take a taxi once you're in the city, the easiest way to get one is to use one of the following apps: Gett, Uber, and Yandex Taxi. Alternatively, you can ask your hotel or call by yourself a legitimate taxi company, you will be quoted an exact price for the journey.

Today in many big Russian taxi companies you can book a car online. For example, you can use Troika Cars or Taxovichkof, two popular and legitimate taxi companies in Saint Petersburg. There are many other companies, including our taxi services!☺
FARES OF TAXIS IN ST PETERSBURG

---
When getting a taxi you will see that most of the taxis in St Petersburg are relatively cheap during the day and more expensive at night. An accurate fare ride would be a hard task to estimate because all taxi companies in the city have their own prices. However, recently we did a little investigation by calling some of these reputable taxi companies in the city to compare their prices, and so now we have an idea.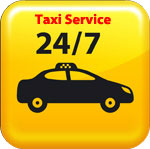 Taxi Fares
What we've found out is that...
The minimum average fare for a ride (up to five km) starts from 300Rubles (€3.50/US$4.00) and can be up to 400Rubles (€4.00/US$5.00). Also, for each further km, you will pay an extra fare that can be roughly from 50Rubles (€0.60/US$0.70) to 70Rubles (€0.80/US$1.00). Please take these figures as an approximation!
In the event, you book a car with Uber, Gett, or Yandex Taxi the price will be calculated by their own algorithm taking into account the travel distance between one place to another and the time you place your booking.

BE CAREFUL OF SOME RUSSIAN TAXI DRIVERS

---
Usually, all taxis in St Petersburg should have taximeter or a taxi sign, but unfortunately, this is not always the case. So, if you don't book a car through a legitimate taxi company or through one of these online Apps on your phone it might happen accidentally that you take an unauthorized taxi or a random Russian car on the street.
But if that happens, don't worry!
Warning
They will just bring you to your final destination and may overcharge you without hurting you. But if you do not pay or you complain about the price, then yes... you may get into some serious problems.
So be careful! There are still many taxi sharks out there! You may see them at the St Petersburg Airport, train stations, and bus terminals, or waiting on the streets inside their cars.

Since you will most probably not speak Russian, you will be easily noticed as a foreigner and the bargain will start from a high price, often double the normal fare. The modus operandi of these drivers is always the same: They will approach you asking you politely if you need a taxi, some they may even take your luggage before open their mouth.☺

Therefore, when looking for taxis in St Petersburg on the street, you should always negotiate the taxi fare and check the car condition, both if you take a private taxi or an official one by yourself. Instead, it would be a different scenario if you would have made a reservation before with your hotel or someone else or through an online App.
In this case, everything will be crystal clear because you will know the price earlier and the driver won't try to rip you off.

GETTING TO/FROM THE AIRPORT BY TAXI

---
Since most of the St Petersburg public transportation stops functioning at night, you will surely need to get a taxi if you want to reach your accommodation or if you arrive late at night at the Pulkovo Airport.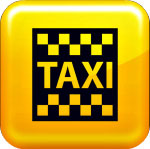 Taxi Service
If you want to travel to the city safe and in comfort with a professional driver we highly recommend booking an official taxi upon your arrival at the airport or book in advance with a legal taxi company. Alternatively, you can also book a taxi with us (scroll down for more info☺). Avoid using Uber or Yandex Taxi for this type of trip as well as don't go with random taxi drivers who just offered you a ride. If you do, you might be disappointed!

For your information, located inside the arrival area of the terminal (where you take your luggage), you'll find an official airport taxi desk where you can easily book a taxi to the city. Here, they will inform you about the exact fixed price of your trip and they will book a taxi out of the list of their official carriers.

That said, a simple fair price (with a standard car) from Pulkovo Airport to the city center should be no more than 1300Rubles (€15/US$18). However, take into account that this price does not include any extra services, such as parking costs, English speaking service, meeting with the driver at the airport/hotel with a name board, luggage assistance, and/or waiting time if your flight is delayed, etc. 
As you can understand these additional services, usually offered only by legal private taxi companies, make the final price rise a little, something from 1500 to 1800Rubles (€17-€20/US$20-US$25), depending on the taxi company that you choose.

If it is not rush hour the estimated travel time to get from the airport to the city or the other way around is 30 minutes.

BOOK A TAXI WITH US

---
Need a taxi in St Petersburg Russia? If so, stop looking around and book a taxi with us.☺
Finding an affordable taxi in St Petersburg is easy, but finding a reliable and efficient one can be frustrating even if you can now use several phone Apps. But with our local help, your booking can be easier and stress-free because we speak your language.

We, Davide and Anastasia, can provide you with the most reliable taxi at a fair price for any time, anywhere and any distance with a professional local driver. When you book with us, you are sure to pay a flat rate. No charge for your suitcases and no additional fee if the plane is late. And best of all, you're sure to have a top-notch car service.

Upon your arrival, our driver will meet you at the airport and assist you with your luggage or anything you need. A comfortable air-conditioned car or minivan (according to the size of your group) will take you to your accommodation and bring you back to the airport at the end of your Russian vacation (A discount of 5% is also offered if you book a round-trip).
Undoubtedly, this is a much more enjoyable way of getting from/to the airport or anywhere out of the city than traveling on a congested metro or bus or taking Uber or Yandex car with no additional services or no English speaking support. 
If you book with us we will take care of you from your arrival until we get to your hotel or place of stay. With us, you can relax and have peace of mind! If you don't believe us, check out...
...What People Say About Our Services!☺

Want to know also exactly how much we charge for our taxis in St Petersburg? If so...

  ...See Our St Petersburg Transfer Services!☺
TIPS AND RECOMMENDATIONS

---

For your safety avoid taking a taxi with someone who just offered you a ride or is asking you to take you somewhere. As we said early there are still many taxi drivers who pretend to be official taxi drivers but they are not. We call them "mafia taxi drivers" because they are illegal and some are not even Russian citizens! If you go with them, they may ask something like 3000/4000 Rubles (€40/€50-$50/$60) or even more to take you downtown. So be alert!

Since the increase of legal taxis in St Petersburg, plus the recession that has lowered the prices for these licensed Russian taxis, the incentive needed to get amateur taxis to take passengers increased somewhat. However, now many taxi drivers work for Uber and Yandex Taxi. If you are on a low budget trip booking a car through an App will be cheaper than taking a traditional taxi.

When taking a taxi before you get in make sure you check if the car has any legitimate taxi sign or taximeter (this will give you a sort of indication if the taxi is an official one or not).
If you wish to take a taxi by yourself, we suggest that you look for the following reputable taxi companies: Taxi 068, Silver Spring, New Yellow Taxi, Taxi 777, Troika Cars, Taxovichkof, or much better, book with us.

☺
There are many companies offering taxis in St Petersburg. When choosing one, don't look at the price, but rather at the overall service provided.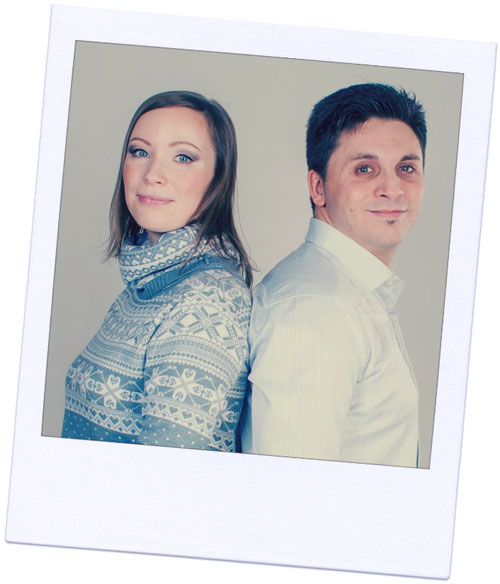 Hello! We are Davide & Anastasia the founders of st-petersburg-essentialguide.com.☺
We would like to let you know that apart from writing unique content for our travel website we can also help with the arrangement of your Airport Transfer, Private City Tour, and Russian Visa Support, or anything else you may need during your stay or the planning of your trip to St Petersburg Russia. Just get in touch with us today for more info!


---


From Taxis in St Petersburg return to St Petersburg Public Transportation or go to the Homepage.

DO YOU LIKE ST PETERSBURG ESSENTIAL GUIDE? HAVE YOU FOUND THIS PAGE HELPFUL?
---
If you do, please help others to find out about it. If you have a blog or website, or know someone who does, consider linking to us. Share the link on Facebook, Tweet it... you get the idea. Every link helps!