Buses in St Petersburg Russia
Learn How to Get Around the City by Bus

---
Buses in St Petersburg Russia are a good option of transport to get around the city but for a foreigner, it can be a little hard without knowing a bit of the Russian language.

The bus system in St. Petersburg is an important part of the entire transport complex because it provides passenger transportation within the city, within the metropolitan area and links to other Russian cities.
Getting around the city by bus or trolleybus gives you the advantage to save money because is cheap and allows you to take in the beautiful architecture of the city by covering many areas of our city that the subway doesn't. However, taking a bus in St. Petersburg or in the whole country of Russia is something that we don't often recommend to foreign visitors unless they are accompanied by a tour guide or a local friend.

Nothing wrong with that but for travellers and/or tourists like yourself it can be really confusing to take a bus if you don't speak the Russian language. Surely some locals will try to help you if you need or ask, but again, if you don't know the local language it would be difficult for them to show you the way, and for you, it would be tiring to explain or understand.
That said, remember that all bus stops are marked by signs with the letter "A", which stands for Avtobus. Scrolling banners above the driver's cabin will list the nest destination. Routes are indicated on window placards positioned on the side of each bus and trolley. And, lastly, most of the buses run slowly and are often crowded, especially during rush-hours.

all you need to know about the bus

---
Thinking of taking a bus in St Petersburg? If so, learn how to get around the city by bus with our recommendations. To get started just click on a topic below to fast-track to that section.
BASIC INFORMATION

---
Many Petersburg residents travel by bus to go to work, come back home, and then move around the city on a daily basis. Buses in St Petersburg are cheap, always on time, and they run on a daily basis every 15 mins. There are so many of them, although fewer than in the Soviet era, and they are in very good condition.

Currently, there are three types of buses in St Petersburg you can take:
Regular buses (Avtobus) are usually green-and-white and nearly always have conductors on board. They accept travel cards.

K-buses are privately operated commercial buses (the K comes before the number on the front of the bus). They can charge more for tickets, and will not accept travel cards.
And, you should know that  there are main bus routes divided into three groups:
City routes with a scheduled traffic stop, passengers embark/disembark only at designated stopping points;
Suburban routes with a scheduled traffic stop, passengers embark/disembark only at designated stopping points;

Please note many buses in St Petersburg now also feature pre-recorded announcements for the current and following stop but not in the English language unless you take the airport city bus or any bus running down the famous Nevsky Prospekt (The historical city center).


BUYING TICKETS
---
Currently, the bus ticket costs 50Rubles (€0.60/US$0.70) for any single journey and can take you almost anywhere in the city. Once you are on the bus the conductor will find you! So, you should just take a seat and wait for someone with an orange uniform to come over to you like in the photo below and simply pay.

You can pay the conductor when you get in, or you can pay the driver as you exit the bus if there is no conductor. To buy your ticket you can use cash or use an electronic pass on a card reader such as the popular Podorozhnik. There is no need to buy a ticket before boarding.

Remember that when traveling by bus or with any Russian public transport in the city of Peter the Great, you should bring with you some coins or small notes because the people working on the bus usually don't have any change.
So prepare the right amount to pay before you hop in, if you pay by cash!
.

Certainly, if you need to, you can also buy a monthly ticket for all types of St Petersburg public transportation. However, a monthly pass is more convenient for people intending to stay a long time in the city such as for workers or students. In the event that you plan to stay for more than five days, then maybe you may want to consider buying the card Podorozhnik. It is a sort of guest travel card very useful and easy to use! Even some locals use it, including ourselves.☺
NIGHT BUSES IN ST PETERSBURG russia

---
Since 2015, the local administration has introduced night buses in St Petersburg running only during summer and in specific areas of the city, mainly in St. Petersburg downtown.
These buses have been launched to cater for all Petersburg residents and visitors like you. They started running along five specially created bus routes, and they cost the same amount as the bus during the day.

However, as we've already said, if you don't feel confident to catch the bus, then avoid it. All the local public transportation with the exception of the subway is not an easy way to get around St. Petersburg unless you have a local friend, or you know where and how to go.

The project was initially working in a test phase, but now, as the project turned out to be successful, we also have night buses running on weekends (Friday-Saturday night and Saturday-Sunday night), with fifteen-minute intervals.

The routes are identical to those of the metro, which ensures the connection between the urban districts at night time when the underground is closed. However, remember that in summer after midnight the city opens up some of its drawbridges making moving from one island to another of the city very difficult.


GETTING TO/FROM THE AIRPORT by bus

---
If you insist on taking a bus, then we recommend taking the one running from/to Pulkovo Airport, or those going up and down on Nevsky Prospekt. Both these buses have pre-recorded announcements and information in the English language making your local trip easy if you don't speak a word of Russian.

If you're wondering what is the best way to get from the St Petersburg Airport to downtown using St Petersburg public transportation, then our answer is very simple. Just take the city Bus №39 that goes to/from the nearest Moskovskaya metro station (the bus stop is located at the exit of the arrival hall), and from there take the subway to the downtown area to reach your final destination.

The city bus in St. Petersburg runs to/from the New Pulkovo Terminal every 12-20 min and the ticket price is 50Rubles (€0.60/$0.70), one way.

Please note that in the event that you land in Saint Petersburg at night, the only way is to take a taxi or spend a night in one of the Pulkovo hotels.

TIPS AND RECOMMENDATIONS

---

Usually, taking trolleys, trams, or buses in St Petersburg can be a little challenge for foreigners, but at the same time can be also a different and fun way to experience the city. However, if your idea is to tour the city by bus on your own you don't have to take the local public transportation unless you want but you can simply take the Hop-in, Hop-off Red Bus Tour like those you see all over Europe.

In the event you take a bus, remember to pay with only small notes or coins. Don't give more than 500Rubles because the conductor may have no change to give you back.

Please note that conductors wear special uniforms and seat on a special seat. If not, you can easily recognize them by their shoulder bag.
You might find it interesting to know that bus transportation in the city reached its peak in the 1980s. In the late 1980s, there were about 200 bus routes served by 3 200 buses. Every year 1 200 million passengers use city buses. Also, during the communist era, when nobody could own a car because of the government policy of that time, the local public transportation was the only way for Russians to get around St. Petersburg. So each bus, tram, or trolleybus was always congested. Today the situation is pretty different and of course much better.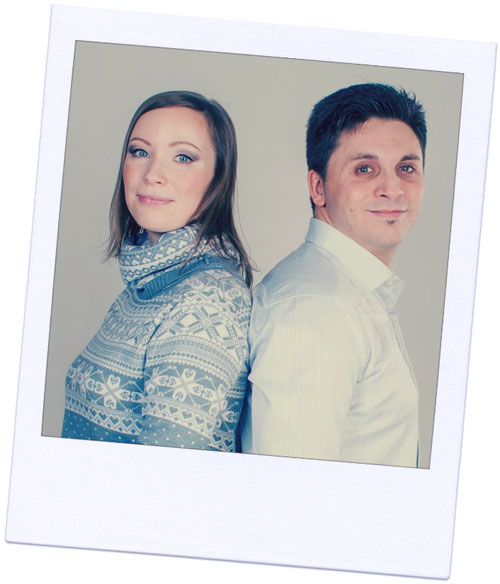 Hello! We are Davide & Anastasia the founders of st-petersburg-essentialguide.com.☺
We would like to let you know that apart from writing unique content for our travel website we can also help with the arrangement of your Airport Transfer, Private City Tour, and Russian Visa Support, or anything else you may need during your stay or the planning of your trip to St Petersburg Russia. Just get in touch with us today for more info!


---


From Buses in St Petersburg return to St Petersburg Public Transportation or go to the Homepage.

DO YOU LIKE ST PETERSBURG ESSENTIAL GUIDE? HAVE YOU FOUND THIS PAGE HELPFUL?
---
If you do, please help others to find out about it. If you have a blog or website, or know someone who does, consider linking to us. Share the link on Facebook, Tweet it... you get the idea. Every link helps!