St Petersburg Pulkovo Airport Hotels
Find A GREAT Hotel CLOSE TO THE AIRPORT

---
Check out our top-list of St Petersburg Pulkovo Airport Hotels and book a room with top comfort close to the airport.

Whether you have an early flight or a connection flight with a long stop over, finding accommodation near St Petersburg Airport is definitely recommended.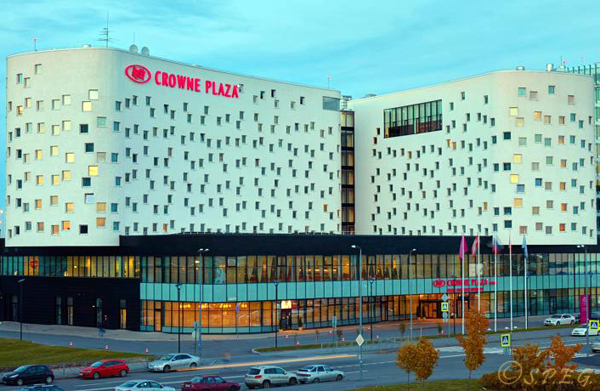 Pulkovo Airport Hotels: Photo from Crowne Plaza St.Petersburg Airport
However, even if you may only stay for one night, surely you do want your hotel to be comfortable, clean, and most of all, convenient to your terminal. Perhaps you may also like the option to have easy and fast access to downtown St Petersburg, just in case, you would like to have a short tour of our charming city.
Pulkovo airport is just 45 minutes away by car from the city center, depending on the traffic of course, and if you take the Metro at Moskovskaya, you can get there in less than 20 minutes. If you have a long layover it would be a shame not to visit the city, walk the famous and fabulous street of Nevsky Prospekt, and eat in a typical Russian restaurant. So make sure it is in your to-do list!

That said, in the event you have only a one night stay, our hand-picked list of St Petersburg Pulkovo Airport Hotels presented on this page will provide you with the best service and facilities you may hope for, and give you easy access to the city center.☺
 BEST ST PETERSBURG PULKOVO AIRPORT HOTELS

---
To help you with the search of your hotel we came up with a list of top-rated Pulkovo Airport Hotels. Get inspired, compare prices, and save time in the search with our help. To get started just click on the links below.

HOLIDAY INN ST PETERSBURG MOSKOVSKYE VOROTA

---


"High Rise Luxury Conveniently Located".

Located between Pulkovo International Airport and St. Petersburg's spirited city center, the Holiday Inn Moscovskye Vorota is just a few steps away from the Moskovskye Station, making it a desirable choice for group tours, business meetings, and leisure travel. The modern accommodations and comfortable beds provide a restful night's sleep, while the excellent views from upper floors, high standards of cleanliness and friendly, helpful staff provide an overall great experience. An important tip is that free Wifi is only available in the lobby, so be sure to sign up for an IHG Membership prior to arrival in order to enjoy Wifi in your room. 

MORE DETAILS

---
Address: Moskovsky Prospekt 97A, Moskovskiy, 196084 Saint Petersburg, Russia
Nearest Metro: Moskovskye Vorota
Nearby Places of Interests: Moscow Triumphal Gate
Amenities: Credit cards; Air Conditioning; No smoking rooms; Restaurant and bar; Nightclub; Fitness room; Free Wifi; Parking on site; Sitting area; Terrace; ATM on site.
Good For: Leisure or business trip

Guests Love it Because... Strategic location; The airport is only a 20-minutes drive away and two minutes from the Metro; Easy to go by metro to the center of the city (Nevsky pr.); The rooms are a good size and clean; Comfortable beds; Breakfast is good; Reasonable room rates; Professional staff; Restaurants and Supermarkets and Banks nearby.
A Few Guests Says... The Hotel is far away from city center and the main locations but close to the airport and Metro; Overcrowded breakfast; Wifi works only in the lobby.
Room Tips: Ask for a luxury room and get free Wifi and a nice view over the street. Or ask for a standard room close to the elevator. For example rooms from 901 to 930 on the 9th-floor.


CROWNE PLAZA ST PETERSBURG AIRPORT HOTEL
---


"Not Your Average Airport Hotel" .

The Crowne Plaza is so close to Pulkovo Airport, you can walk, but in the tradition of this international hotel, you won't need to. Free shuttles every hour to and from the airport are part of the amenities, along with polite, professional service, and an effortless check-in. Request a corner room for an extra special stay. Sparkling clean accommodations, fine linens, luxurious baths and plug-ins for charging phones and laptops are standard, along with a restaurant, bar, breakfast buffet, and room service. The hotel provides free coffee and pastries in the lobby for early morning travelers who miss breakfast.

MORE DETAILS
---
Address: Startovaya Ulitsa 6, Moskovskiy, 196210 Saint Petersburg, Russia
Nearest Metro: Moskovskaya
Nearby Places of Interests: None
Amenities: Credit cards; Free Wifi; No smoking roms; Restaurant and bar on site; Fitness room; Russian Sauna; Turkish bath; Conference facilities; Facilities for disabled; Terrace; Family rooms.
Guests Love it Because... Close to airport; Convenient for early flight; Hotel provides free shuttle bus to the airport & Moskovkaya metro station; Professional and friendly staff; Rooms are comfortable and spacious; Good breakfast with wide choice; 24-hour gym; Quick check in; Nice and quiet hotel.

A Few Guests Says... Very small Sauna area; Wifi is a bit slow.
Room Tips: Upper floor rooms are quiet.


PARK INN BY RADISSON PULKOVO AIRPORT

---



"So Close No Shuttle is Needed".

A 3-minute walk from the Pulkovo Airport terminal to the front desk of the Park Inn via an attached covered walkway makes this hotel one of the most convenient St Petersburg Pulkovo Airport Hotels as no taxi or shuttle service is needed. Perfect for late arrivals, early departures, or layovers. Request a lovely, contemporary room with an exciting view of the runway and enjoy undisturbed sleep with great sound insulation. Tasty breakfast with a small play area for children is a nice feature for family travel, and the staff provides warm and friendly service. It's easy to relax and leave the Airport behind in this cozy, comfortable hotel. Certainly one of the best St Petersburg Pulkovo Airport hotels to stay during your very short visit to the city.
MORE DETAILS
---
Address: Pulkovskoye Shosse 41, liter ZD., Moskovskiy, 196210 Saint Petersburg, Russia
Nearest Metro: Moskovskaya
Nearby Places of Interests: None
Amenities: Credit cards; Air Conditioning; No smoking rooms; Free Wifi; High-tech meeting rooms; Fitness centre; Pet friendly; Restaurant on site; Private parking; Family rooms.
Guests Love it Because... Near the airport; Good location for somebody who is traveling and passing by; Convenient for early flight; Friendly and accommodating staff; Good breakfast; Good Wifi; Clean modern and designed rooms; Comfortable and quiet hotel; Great value for money.

A Few Guests Says... Poor lighting in the room; Not enough pillows; Poor ventilation.
Room Tips: Upgrade to the superior rooms on the 8th-floor for a great view.

haven't found what you're looking for?

---
No worries! You can continue searching for different hotels or other accommodation by using our search box below. Type into the box the city you want to visit (in this case St. Petersburg Russia), choose travel dates, and hit the search button.

Please note that on this page (Pulkovo Airport Hotels) we have some affiliate links. If you book a room through our partner Booking.com, we receive a small commission at no extra cost to you. This helps us keep running the site and pay some bills. Please also keep in mind that when we've helped our site visitor, everyone wins. Our visitor, someone like you, gets the right lodging, for his/her personal needs and budget. Our referral partner gets a new customer. And in the end, we get a commission that enables us to stay afloat and keep writing helpful content for you.
Thanks for your understanding and support!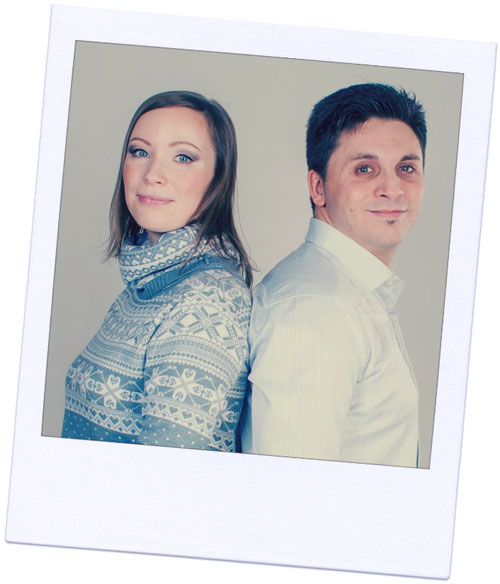 Hello! We are Davide & Anastasia the founders of st-petersburg-essentialguide.com.☺
We would like to let you know that apart from writing unique content for our travel website we can also help with the arrangement of your Airport Transfer, Private City Tour, and Russian Visa Support, or anything else you may need during your stay or the planning of your trip to St Petersburg Russia. Just get in touch with us today for more info!


---


From Pulkovo Airport Hotels return to St Petersburg Hotels or go to the Homepage

DO YOU LIKE ST PETERSBURG ESSENTIAL GUIDE? HAVE YOU FOUND THIS PAGE HELPFUL?
---
If you do, please help others to find out about it. If you have a blog or website, or know someone who does, consider linking to us. Share the link on Facebook, Tweet it... you get the idea. Every link helps!