Trolleybuses in St Petersburg RUSSIA
LEARN HOW TO Get Around the City BY TROLLEYBUS

---
All trolleybuses in St Petersburg work nearly the same way as the trams and buses. They are cheap, efficient and most of them cover many areas of the city that the metro doesn't.

The system network of the trolleybus in St Petersburg has grown since WWII, but in the last few years, the number of these environmentally friendly buses has been reduced. In fact, in 1990 the city had 1300 trolleybuses that carried 550 million passengers a year.
Today we have 44 routes and only 700 trolleys running in the imperial city. Despite this huge drop, the electric bus is a means of transport much used by Petersburg residents or expats living here, but not so popular with visitors because of the Russian language barrier.
Trolleybuses in St Petersburg works the same way as the bus or the tram. They are overcrowded on the main routes and during rush hours, and some are old fashioned, although now many have been renovated (but only in the city center). Also, getting off from one of these trolleys can be confusing if you don't speak the Russian language or you don't know where to go as the destination information is not displayed in English unless you are downtown.  
Honestly speaking, if you don't want to find yourself in an awkward situation or feel trapped in the traffic during your visit to Russia's Northern Capital, we recommend taking the Saint Petersburg Metro. The subway is the most reliable and cost-effective way of medium and long-distance transportation to get around our beautiful Russian city.

ALL YOU NEED TO KNOW ABOUT the TROLLEYBUS

---
Thinking of taking a trolleybus in St Petersburg? If so, learn how to get around the city by trolleybus with our recommendations. To get started just click on a topic below to fast-track to that section.

BASIC INFORMATION

---
You will find trolleybuses in large avenues of the city and mainly across the outskirts.
However, if you would like to try one of the city's trolleybuses to reach some of the tourist sites then we only recommend taking those electric buses running along the famous main road Nevsky Prospekt (№1, №5, №10 - each of these Russian trolleys will bring you to near the famous Hermitage Museum, the Kazan Cathedral, and the Church on the Spilled Blood, including other nearby top attractions).☺
When looking for trolleybuses in St Petersburg search for the stops marked with signs with a blue letter "T". If you are wondering about routes, then you should check at the stops. They are listed there.
When compared to other public services, the only disadvantage we can think of for the trolleybuses is that they cannot change lanes and are therefore more inclined to delays when the car traffic gets worse.


BUYING TICKETS

---
Buying tickets in advance is not required! You can buy your ticket on board from the conductor (usually wearing a yellow jacket or top, as well as special uniforms) and pay in cash with small notes or much better with coins.

Remember, Russian conductors, check whether everybody has paid and sells tickets to those who need them. So, don't be surprised to see an occasional inspector, who might ask you to show your ticket.
All tickets on the trolleybuses cost the same as the bus and the tram – 50Rubles (€0.60/$0.70), one way. Be aware that if you are caught without a valid ticket you will be fined 2000Rubles (23€/US$27.00). The same fine applies also for all other St Petersburg public transportation.

HISTORY OF TROLLEYBUSES IN ST PETERSBURG

---
The first trolleybus in the city of St Petersburg was brought to light by engineer P.A. Freze on March 31, 1902, but regular trolleybus services did not begin until October 21, 1936.

The majority of trolleybuses were built locally, though after a while the city started buying better vehicles built in the city of Yaroslavl (on the Volga River). By 1941 Leningrad had 130 trolleybuses servicing the city along several lines. All trolleybuses stopped running during the Siege of Leningrad and services were resumed only in May 1944.

TIPS AND RECOMMENDATIONS

---

If you are planning to visit the Hermitage Museum and don't want to walk all the way then you can take the trolleybus (№1 and №10) that run up and down along the historical Nevsky Prospekt. These trolleybuses will bring you right in front of the Winter Palace. Of course, to do that your accommodation should be on the large Nevsky Pr.

In case you would like to learn more about trolleybuses in St Petersburg, you may like to stop over at the Museum of Electrical Transport and see the first trolleybus of the city, a rare piece of history. There, you will also find a valuable collection of old St Petersburg trams.

☺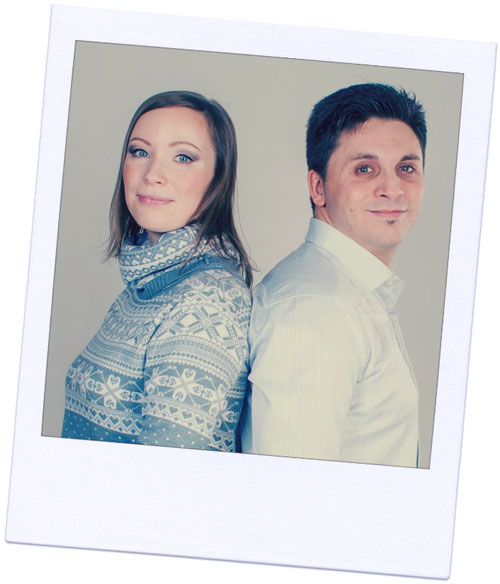 Hello! We are Davide & Anastasia the founders of st-petersburg-essentialguide.com.☺
We would like to let you know that apart from writing unique content for our travel website we can also help with the arrangement of your Airport Transfer, Private City Tour, and Russian Visa Support, or anything else you may need during your stay or the planning of your trip to St Petersburg Russia. Just get in touch with us today for more info!


---


From Trolleybuses in St Petersburg return to St Petersburg Public Transportation or go to the Homepage.

DO YOU LIKE ST PETERSBURG ESSENTIAL GUIDE? HAVE YOU FOUND THIS PAGE HELPFUL?
---
If you do, please help others to find out about it. If you have a blog or website, or know someone who does, consider linking to us. Share the link on Facebook, Tweet it... you get the idea. Every link helps!