Trams in St Petersburg russia
Learn How to get Around The City By Tram

---
Since the old days, trams in St Petersburg have always been an efficient and cheap way to get around the city for most Petersburg residents and foreigners living and studying here.

Saint Petersburg is known as Russia's cultural capital, the Northern capital of Russia, the Northern Palmyra, the Venice of the North... but people also like to call it the Capital of Trams because there are many trams in St Petersburg.

Our beautiful Russian city once had more trams than any other city in the world!☺
There is also a museum (Museum of Electrical Transport) dedicated to them, which offers an interesting exhibition of historic trams and trolleybuses. So, even though a ride in one of these old trams isn't advisable or a must, it could be an alternative way of experiencing something different while you're in the city.

However, as nearly all trams run slowly and there aren't many routes outside of the city center, you should consider travelling by tramway only if you aren't in a rush, and you are staying not too far from the thoroughfare of Nevsky Prospekt (city center).
Honestly, only a few tram lines are renovated and really convenient for hotels and tourist attractions. Otherwise, trams in St Petersburg are the slowest way to go, particularly those in the outskirts. Also, keep in mind that taking a tram on your own can be confusing if you don't speak the Russian language.
all you need to know about the TRAM

---
Thinking of taking a tram in St Petersburg? If so, learn how to get around the city by tram with our recommendations. To get started just click on a topic below to fast-track to that section.

BASIC INFORMATION

---
If you really want to have a ride on a Russian tram, then two lines worth trying are the tram №14, which runs from the Mariinsky Theatre up through downtown area and across the large Neva River, and the tram №1, which runs through Vasilyevsky Island, including a stop just outside the Vasileostrovskaya metro station.

If you are thinking to get around the city by tram only remember that most of the trams in St Petersburg are slow and affected by the traffic. Also, once on board, don't expect any comfort but rather be ready to stand as the capacity of seats is limited and some trams are still out of date.

Usually, all the trams run between 6 am until midnight on a daily basis. The tram stops are marked with signs above the tracks (with a letter "T" on them). The routes are indicated on window placards positioned on the side of each tram.
BUYING TICKETS

---
The same as for the bus or trolleybus the only place where you can buy your tram ticket is on board the tramway. All trams have conductors on board that check whether everybody has paid and also sells tickets to those who need them. So, no tickets upfront is required to board the tram, just be ready to open your wallet.

Currently, a ticket for the tram costs 50Rubles (€0.60/US$0.70), one way. If you have a monthly pass or a guest card it will cost you less.

Remember also that people working on board the trams usually don't speak any other language apart from Russian. Also, make sure you have a bunch of coins or small notes to buy your ticket. The conductor will not be able to give you change if you pay with big notes.

HISTORY OF TRAMS IN ST PETERSBURG

---
The history of St Petersburg trams, take us back to the late 1880s when the engineer F. Pirockij tested the first electric tramcar in Russia.
The first electric tram-line in St. Petersburg was put to use only in the winter of 1895 on the ice of the frozen Neva river from the Palace Embankment, near the Winter Palace, today's famous Hermitage Museum.
Since then, the city of St Petersburg gradually started to boast the largest tram network in the world, consisting of about 340 kilometers of un-duplicated track in the late 1980s.
Unfortunately, the scenario at present looks very different.
Since 1995, the Russian tram system in Saint Petersburg (like in many Russian cities) has declined sharply in size as major portions of the track were removed, particularly in the central part of the city. Most of the trams were replaced with buses and the Russian minibus (Marshrutka).
At the time of writing, we can say that today only 38 tramway routes operate in the Northern Russian Capital, 34 of which do so on a daily basis; the others operate on working days only. About one-third of the tracks operate on a regular basis with frequencies of 10-15 minutes. Other sections operate with frequencies of up to 30 minutes.
Despite all these changes, trams in St Petersburg are still beautiful, historically important, and well used among Russian people on a daily basis.☺
In case you want to know more about them, you should definitely visit the St Petersburg Museum of Electrical Transport dedicated to the tramway and the trolleybus of the city. It is located in the Tramway Park №2 on Vasilievsky Island.
TIPS AND RECOMMENDATIONS

---

Here we would like to remind you that the best way to see some of the main tourist sites and enjoy a fairy-tale scenic view of our Russian city by tram would be to catch the trams №14 and №1 near the main road Nevsky Prospekt.
Remember, trams run from 6 am to midnight on a daily basis.

Keep in mind that when you take a tram in Russia on your own it can be confusing and/or difficult if you don't speak the Russian language. So we recommend that you go with a local friend or a tour guide if you have booked one.

If you decide to enjoy a ride by tram make sure you pay the conductor in small notes or coins only to avoid problems with changes. Alternatively, you can also use the local travel card Podorozhnik.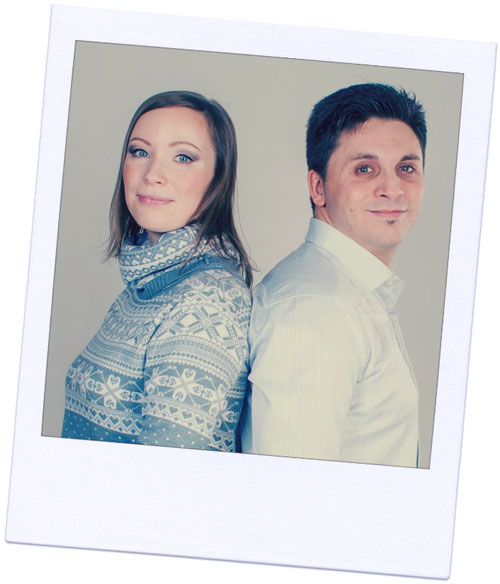 Hello! We are Davide & Anastasia the founders of st-petersburg-essentialguide.com.☺
We would like to let you know that apart from writing unique content for our travel website we can also help with the arrangement of your Airport Transfer, Private City Tour, and Russian Visa Support, or anything else you may need during your stay or the planning of your trip to St Petersburg Russia. Just get in touch with us today for more info!


---


From Trams in St Petersburg return to St Petersburg Public Transportation or go to the Homepage.

DO YOU LIKE ST PETERSBURG ESSENTIAL GUIDE? HAVE YOU FOUND THIS PAGE HELPFUL?
---
If you do, please help others to find out about it. If you have a blog or website, or know someone who does, consider linking to us. Share the link on Facebook, Tweet it... you get the idea. Every link helps!