Russian People
A Mixture of Pride, Patriotism,
AND Love for Their country!

---
Russian people in St. Petersburg can be considered patriotic. They love their city and they are very proud of it. But there is more! Petersburg residents are also known for being friendly, intelligent, and creative than the majority of people in Moscow.
Nobody knows if this is just an assumption or if it is really true, but it goes without saying that most of the city's inhabitants (Peterburgers) are more creative and friendly than their compatriots in Moscow. However, generally speaking, Russian people are well educated, patriotic, straightforward, and cold.

Born in the former capital of the Russian Empire, all Petersburgers know that they come from a Russian city of immense history that lies on the fascinating fringe of Europe. Hence, they love exploring the cultural treasures of their city during weekends or walking in the many royal parks and gardens in the city.

In fact, since childhood, locals are used to visiting royal palaces, monuments, museums, art exhibitions, and theaters. Parents and grandparents (especially babushkas) are always happy to show their children the beauty of their city also known as The Venice of the North or The City of Peter the Great.
School teachers even organize interesting day excursions out of the city for their classes, such as Pavlovsk, Peterhof, Tsarskoye Selo, or Kronstadt. That's how children and teenagers absorb the culture and architecture knowledge of the city and grow up as creative people with an appreciation for beauty.

Russians in general are curious: since the end of the Soviet Union and the beginning of 2001 with the New Russia Federation up to now, they enjoy traveling abroad. And, they also love visiting exhibitions and reading. Reading is extremely popular in Russia. Books are cheap, and one can afford to buy 5-10 books a month without serious damage to the family budget.
If you are in St. Petersburg on a trip or you live there and you're a love reading, then don't miss these bookstores.☺
In addition to that, Peterburgers and Russian people in general are also very fond of live performances at theatres and cinema. Since tickets are affordable, locals enjoy watching Russian drama, Russian ballet, Russian opera, musicals and other types of shows, including movies.

Russian people are not only interested in museums & art exhibitions, but they also love outdoor activities!
You should know that, because of the unpredictable weather in St Petersburg, the mood of Russian people and their lifestyle really depends on the weather. For example, during Winter people mostly warm themselves at home, watching at the dancing snowflakes outside the windows. They also go skiing and ice-skating in or outside St. Petersburg.
By comparison, in the Summer people enjoy a lot of open-air events and activities, such as roller-skating, cycling, and picnics in the parks. They head off to the small beach at the Peter and Paul Fortress or, much better, to the famous old Dacha, or to the beaches of the nearby Gulf of Finland.
If you are on a trip in St. Petersburg and you would like to visit a Russian dacha, check out our private tour here.

Dacha season starts with the May holidays and finishes in late September. Here, people have a good time growing vegetables, fruits, and flowers. They also love cooking Shashlik and drinking Russian vodka, taking a bath in the nearest lake, or going for a walk in the forest to gather berries and mushrooms. No weekend evening can finish without taking a Russian steam bath in a private Russian sauna (Banya) which almost everyone has at their Dachas, including us.☺
The culture of the ethnic Russian people has a long tradition and it is a foundation for the modern culture of the whole of Russia.
Speaking of Russian people, it's hard not to mark out the city's amazing Russian women. With their natural beauty, style, and charm along with excellent make-up and manicures, they know very well how to draw attention.
However, most Russian men remain reserved and cold in front of the beauty of their women as they have got used to gorgeous women constantly surrounding them. But for foreigners, who are not used to such dazzling beauty and elegance, it is a bit different. In fact, it is easy for foreigners to fall in love with Russian women, and some go really crazy and marry them, although sometimes such a type of relationship does not always end well due to several mindset differences.

In conclusion, like the rest of the country, Russian people are known for being as rough as the country itself. They usually do not hesitate to say what they think and speak in a way that doesn't leave room for any misunderstandings - plus many of them are very patriotic but they don't like politics.

Hence, if one day you may travel to St Petersburg or Russia in general, keep in mind that Russians are very straightforward. When they meet or phone each other, they do not spend time on questions like "How are you?". Rather, they go straight to the point. Of course, they are not rude – it's just their way of doing things.
That being said, despite hard times and suffering which all inhabitants of St. Petersburg had to face during the last century, they generally remain patient, optimistic, and cordial people. And, if you become a friend or partner with one, there is a high degree of chance that he/she can be a loyal friend or partner for life.
Lastly, never forget that Russians read a lot, and they will be very surprised if you tell them you have not read A. Pushkin or F. Dostoevsky!☺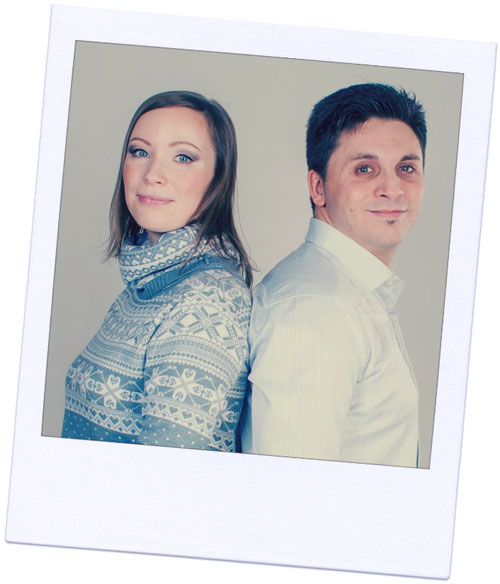 Hello! We are Davide & Anastasia the founders of st-petersburg-essentialguide.com.☺
We would like to let you know that apart from writing unique content for our travel website we can also help with the arrangement of your Airport Transfer, Private City Tour, and Russian Visa Support, or anything else you may need during your stay or the planning of your trip to St Petersburg Russia. Just get in touch with us today for more info!


---


From Russian People return to St Petersburg Russia or go  to the Homepage

DO YOU LIKE ST PETERSBURG ESSENTIAL GUIDE? HAVE YOU FOUND THIS PAGE HELPFUL?
---
If you do, please help others to find out about it. If you have a blog or website, or know someone who does, consider linking to us. Share the link on Facebook, Tweet it... you get the idea. Every link helps!