ST PETERSBURG BOOKSTORES
START BROWSING INTO RUSSIAN LITERATURE
with these cool bookshops

---
St Petersburg bookstores are like any other bookshops in the world, a cozy place to retreat from the digital world and delve into your favorite literature, on this occasion Russian. Find out more!

Saint Petersburg as in the whole of Russia, is home to an impressive collection of engaging and extensive bookshops open from morning till late that celebrate the country's extraordinary literary history and culture, for which it is famous worldwide.

We do no doubt that any type of reader browsing through the aisles of St Petersburg bookstores will be able to find what they like, as well as enjoy a cup of coffee in serenity, or even buy a Russian souvenir or a postcard. From classical and contemporary  Russian literature to political journalism and cooking, or fiction, there is no lack of choice here.

The only downside for a foreigner could be the language barrier! Unfortunately, the majority of books lined up on the shelves of the city's bookstores are written in Russian. But don't despair! There are also a few nice bookshops where you can buy books in English as the ones we present on this page.☺
st petersburg bookstores: where to go!

---
If you're a book lover like us, or you simply want to spend a few hours visiting antique and second-hand bookstores in search of that Russian classic that's been on your must-read list, below you can find a list of the best central St Petersburg Bookstores featuring a selection of foreign language books. Click on the links below to learn more about each of them.

HOUSE OF THE BOOK (DOM KNIGI)
---
Address: Nevsky Prospekt, 28 | St Petersburg 191186, Russia | Phone (+7) 812 448-23-55
"Books for everyone"

This landmark bookstore known locally as the Singer House or House of the Book (Dom Knigi) is strategically located in a beautiful building with a gorgeous Venetian style interior. Over 150,000 books are stocked here ranging from fiction to political journalism, nature, philosophy, children's books, maps, guide books, art and culture albums, cookbooks, foreign books (in many languages), movies – in brief, here you can find every genre imaginable. There's also a café where you can take a book to read or drink something, a souvenir section where you can buy a gift to bring home, and much more. The best part of the bookstore is its enormous panoramic windows from where you can get a nice view of the famous Nevsky Prospekt. If you are looking for some unique and classy gifts this is really the place to go right in the center.☺
Details:

Location: Admiralty, Central
Opening Hours: Mon - Sun, from 9 am to Midnight
Extra Info: This is one of the most beautiful early 20th-century buildings in the city.
KNIZHNAYA LAVKA PISATELEY
---
Address: Nevsky Prospekt, 28 | St Petersburg 191023, Russia | Phone (+7) 812 640-44-06
"A charming bookstore with competitive prices"

Knizhnaya Lavka Pisateley is one of the oldest St Petersburg bookstores. The name hasn't changed since it was founded in the 1930s and the shop is protected by the Russian government. No rent is paid so their prices are significantly cheaper than other bookshops. Through its history, this has been the place where famous poets have held poetic readings and they continue to do so today. Step in for a look, sit, and enjoy the charming atmosphere. We're sure you will like it as much as we do!

Details:

Location: Admiralty, Central
Opening Hours: Mon - Sun, from 11 am to 11 pm
Extra Info: A lot of great books from classical to modern type. Coffee available on site.
SUBSCRIPTION EDITIONS
---
Address: Liteiny Avenue, 57 | St Petersburg 191014, Russia | Phone (+7) 800 500-25-09
"Hard-to-find-books"

This is a family specialist bookstore established in Saint Petersburg in 1926. The store known as the Subscription Editions is filled from floor to ceiling with an interesting selection of Russian literature some from lesser-known publishers, as well as rare books. They have children's books, publications on art and design, contemporary non-fiction and classical, and modern literature. They also sell unusual notebooks, souvenirs of their own production, badges, and other novelties. A coffee house (Meet Joe) inside the store is where you can leaf through your favorite book while enjoying a refreshment.

Details:

Location: Admiralty, Central
Opening Hours: Mon - Sun, from 10 am to 10 pm
Extra Info: This is a great place for any type of book lovers.
Website: www.podpisnie.ru
ANGLIA BOOKSTORE
---
Address: Fontanka River Em., 38 | St Petersburg 191025, Russia | Phone (+7) 812 579-82-84
"For queen's English books"

Anglia British Bookshop, handily situated in central St Petersburg is the place to go if you can't face reading Russian playwright Anton Chekov's plays in Cyrillic. Expats and tourists flock to this bookstore each year where they can find a large selection of books, both fiction and non-fiction in English (and a few other foreign languages). Children's books are here too, and whether you're looking for a reference book, a dictionary, a Russian study guide, or just anything in English then you're sure to find some reading material here.

Details:

Location: Admiralty, Central
Opening Hours: Mon - Fri, from 10 am to 8 pm | Sat, from 11 to 8pm | Sun, from 12 am to 7 pm
Extra Info: Russian writer Ivan Turgenev lived in the building (and wrote 'Rudin

' here).
Website: www.bookbridge.spb.ru

BOOKVOED
---
Address: Nevsky Prospekt, 46 | St Petersburg 191186, Russia | Phone (+7) 812 244-96-52
"The largest chain of St Petersburg bookstores"

Bookvoed has a huge assortment of books and even some comic books in Russia (Marvel/Manga). Here not only you can find a library, but also school provisions, gifts, souvenirs, and hobby and writing materials too. The café out back hosts free guitar sessions, poetry readings, and free WiFi. They even have an interesting second-hand book section and a children's section. There is also a sizeable English language book section that has some paperbacks to stock up on for your upcoming journeys. All manner of books (over 2 million) can be ordered from Bookvoed's on-line store in all world languages, or you can buy them at the bookshop.

Details:

Location: Admiralty, Central
Opening Hours: Each day of the week, 24 hours
Extra Info: The same shop can be found in many other parts of the city as it is quiet popular among locals. Some shops hosts a convenient Internet site too.
28-OY
---
Address: Italyanskaya Street, 33 | St Petersburg 191023, Russia | Phone (+7) 981 702-02-28

"Geeks welcomed here"

At 28-OY visitors will find a huge and nice selection of comics and graphic novels from well-known publishers, many in their original form, i.e. not translated to Russian. The staff loves geeks who love comics and the bookshop it's also a magic place to shop. Their website has a delightful design that encapsulates their comic spirit and items can be purchased via their website. In addition to comics, they also sell T-shirts emblazoned with motifs from your favorite comic strip. Badges, vinyl records, unusual notebooks can also be purchased. Definitely one of the most independents and original St Petersburg bookstores, worth visiting, if you have time.

Details:

Location: Admiralty, Central
Opening Hours: Mon - Sun, from 12 am to 9 pm
Extra Info: You can also find the same but larger shop at Obvodniy Canal Embankment (Metro Obvodny Kanal).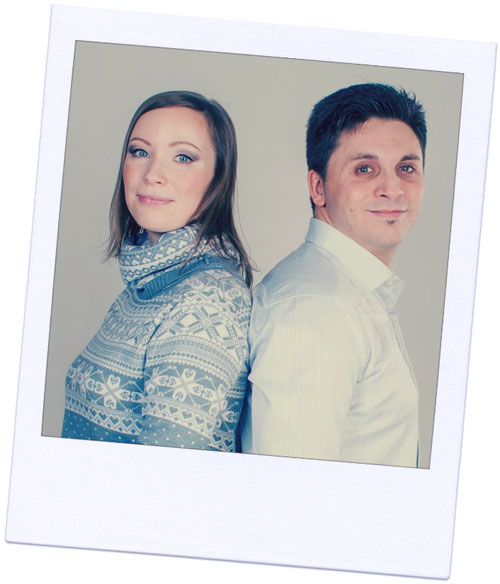 Hello! We are Davide & Anastasia the founders of st-petersburg-essentialguide.com.☺
We would like to let you know that apart from writing unique content for our travel website we can also help with the arrangement of your Airport Transfer, Private City Tour, and Russian Visa Support, or anything else you may need during your stay or the planning of your trip to St Petersburg Russia. Just get in touch with us today for more info!


---


From St Petersburg Bookstores return to St Petersburg Shopping or go to the Homepage

DO YOU LIKE ST PETERSBURG ESSENTIAL GUIDE? HAVE YOU FOUND THIS PAGE HELPFUL?
---
If you do, please help others to find out about it. If you have a blog or website, or know someone who does, consider linking to us. Share the link on Facebook, Tweet it... you get the idea. Every link helps!