ST PETERSBURG ART EXHIBITIONS

art exhibitions & galleries
made in russia

---
Discover St Petersburg art exhibitions with our recommendations and enjoy interesting collections run by the local artists themselves.

The city of St Petersburg has always been a very special and important place for Russian creativity. From Alexander Pushkin to Lyubov Popova or Viktor Tsoi, St. Petersburg has produced some of the finest talents in the world of art, music, and literature. Hence, the city can be a real haven for art lovers because there are many interesting and fun art exhibitions and galleries to go to.
From fascinating works of painting, sculpture, and etchings installations to video-art, screening, and other forms of art performances made by well-known masters and local artists, whose creation has become a bright page in the history of Russian art, you surely have plenty of choices to breath fresh new art every day of the week and all year round.

If you're interested in getting an unforgettable immersion into Russian art and culture, and at the same time you also want to enjoy a vibe or hipster ambiance along with food, drinks, and shops to chill out a little, then you're in the right place. On this page, you can find our recommended list of St Petersburg art exhibitions, which we hope can help to decide which of them will make it to your sightseeing list.☺

top 6 ST PETERSBURG ART EXHIBITIONS worth seeing

---
Going to some of the St Petersburg art exhibitions can be a fun and alternative way to spend your evening during your visit to the cultural capital of Russia. Below you can find a list of where you can find the most interesting and original art exhibitions in Saint Petersburg Russia.
Erarta Museum & Galleries of Contemporary Art

---
Address: Art B-3, VO, 29-ya linya, 2 | St Petersburg 199106, Russia | Phone: +7 812 324-08-09

"A vibrant, full of energy modern art museum"

The Erarta Museum is the largest private museum of contemporary art in Russia and definitely one of its most exciting. The museum is a five-story building divided into two parts - one a gallery where the works are for sale and the other a museum tracing the history of Russian modern art of the last 60 years. Here you can see works by artists from various Russian regions such as Perm, Krasnodar, Ufa, Novosibirsk, and others. Some of the works and installations on display are truly monumental in size and can be very interesting to see. Erarta is not just a staging exhibition or a fine arts museum, but it has also become a cultural center hosting plays, film screenings, concerts, lectures and more. Personally speaking, the number one place to go for a variety of modern St Petersburg art exhibitions.

Details:
Location:

Vasilievsky Island
Opening hours:

Wed - Mon, from 10 am to 10 pm |

Tuesday closed
Admission:

300Rubles. Guided tours in for up to 25 people 3000Rubles per group by prior arrangement. Audioguide 100Rubles (Prices may vary each year).



Extra info:

The museum hosts one of the largest and most interesting St Petersburg art exhibitions, including

a wonderful 30-minute animation on the stories behind some of the works, which we recommend seeing it.

Facilities include a gift shop on the 1st-floor offering designer souvenirs as well as printed editions; a Coffee Room on the 3rd-floor; and Erarta Café and Restaurant in the basement.

Personal note:

Check the website for additional information
Pushkinskaya-10 Art Centre
---
Address: Ligovsky Avenue, 53| St Petersburg 191040, Russia | Phone: +7 812 764-53-71
"A great museum for non conformist art"

Pushkinskaya 10 Art Center is a free space art center for creative people with bold ideas. It hosts fifteen art galleries, concert hall, two music clubs, sound recording studio, children's theater and thirty-eight workshops of prominent artists and musicians. In addition to that, it also houses the only Museum of Nonconformist Art in Russia. Its collection contains unique artworks of "non-official" Russian art of the second half of the twentieth century. The museum consistently represents the integration of Russian contemporary art and new world culture, and now is embracing the new media – internet-art, media performances, and seminaries related to culture and art. Features include the John Lennon Temple of Love, the Art Bureau, Gallery of Experimental Sound, Fine Arts Museum, and more.

Details:
Opening hours:

Wed - Fri, from 4 am to 8 pm | Sat - Sun, from 12 pm to 8 pm | Monday and Tuesday closed.
Personal note:

Check the website for additional information
Anna Nova Art Gallery
---
Address: Ul. Zhukovskogo, 28| St Petersburg 187010, Russia | Phone: +7 812 719-82-72

"Affordable contemporary art and trendy place"

Founded in 2005, Anna Nova Gallery shows and sells contemporary art. The gallery was born out of the idea of creating an online store featuring exclusively the democratic works of authors – circulation graphics, photographs, prints. The two-story art gallery presents exhibitions that primarily focus on young, up-and-coming local artists, and can include video installations, and sculpture, with a strict criterion regarding quality and level of technical implementation. The gallery also organizes lectures, meetings, master classes, and film screenings for those interested in the development of modern 21st-century art.

Details:
Opening hours:

Tue - Sat, from 12 pm to 7 pm | Sunday and Monday closed
Website: www.annanova-gallery.ru/
Extra info: Centrally located, this Russian art gallery can be an interesting place to visit during weekends.

Personal note:

Check the website for additional information
Loft Project ETAGI
---
Address: Ligovsky Prospekt, 74 | St Petersburg 181040, Russia | Phone:  +7 812 458-50-05
"Etagi is almost like a little city within a city"

Loft Project ETAGI is an exhibition center for the arts and one of the largest exhibition spaces in St. Petersburg. The total exhibition area is 3,000 square meters and is the only place in the city where contemporary art is being exhibited at such a large scale. Located just ten minutes' walk from Moskovsky Railway Station has plenty to keep visitors interested, including many of the original factory fittings as the museum is located in the ex former Smolninsky Bread Factory since 2007. Apart from being an exhibition center for the arts, it is also a cultural center that holds a variety of events from film festivals to kids' workshops, and from rooftop parties to pet adoption fairs. It's also home to countless shops selling anything from clothes to shisha tobacco and has a hostel, a bar, beauty salons, and street food cafes, which are situated inside a row of containers.

Details:
Opening hours: Mon - Sun, from 9 am to  9 pm

Website: www.loftprojectetagi.ru/en/
Admission:

Price depends on current event



Extra info:

This is a great place where one can spend hours, strolling through flee-market stores, chill on the rooftop or visit some of the most impressive St Petersburg art exhibitions. The most notably part of the museum is the great summer terrace cafe from where you can get a beautiful view of the city.

Here the spirit of art reigns in every shop, stall and room.

Personal note:

Check the website for additional information
Street Art Museum
---
Address: Shosse Revolutsii, 84 | St Petersburg 195248, Russia | Phone:  +7 812 244-14-94
"Nice variety of international street art from around the world"

Located on an 11-hectare industrial site, the Street Art Museum consists of a permanent collection of artworks such as graffiti, sculpture, graphics, video art, and much more which adorn various parts of what is a working factory. There are also outdoor and indoor spaces for temporary exhibitions. The idea for the Museum's creation came after a graffiti party in 2011 in one of the workshops abandoned in the 1990s where street artists were been invited to contribute to large scale murals and installations interacting with space, transforming and augmenting it. Besides the temporary summer exhibition, that opens every spring, the museum offers several permanent tours to the museum archives that have works of Russian street including artists Kirill Kto, Tima Radya, and P183.

Details:
Opening hours:

Open daily from 12 pm to 8 pm
Website: www.streetartmuseum.ru/en/
Admission:

Entrance is not free
Personal note:

Check the website for additional information
Faberge Museum
---
Address: Fontanka River Emb. 21| St Petersburg 191023, Russia | Phone: +7 812 333-26-55
"The house of Faberge are linked to St. Petersburg's imperial past"

Located in the magnificently restored Shuvalov Palace, the privately-owned Faberge Museum displays a wonderful collection of 4,000 items of all shapes, sizes, and materials created by the Faberge Jewelry House and includes, of course, the 9 Easter Eggs crafted for the last two Russian tsars. The Museum was founded to preserve, study and promote Russia's cultural heritage and its aim is to repatriate lost historical valuables to Russia. Visitors are recommended to book a tour in their language of choice to make the most out of their visit to the museum. The guides offer an informative and entertaining dialogue that will bring to life the craftsmanship of a bygone era.

Details:
Opening hours: Mon - Sunday, from 10 am to 9 pm | Excursions available from 10 am to 6 pm (the last tour starts at 5 pm). Tours are led in a group only!

Website: www.fabergemuseum.ru/
Admission:

200Rubles - 600Rubles



Extra info:

The broad collection at the Faberge museum is one of the most popular and historical

St Petersburg art exhibitions

.

The collection can be visited as a guided tour, with a personal audio guide or using QR code information in each room. The museum has also a souvenir shop and a nice art cafe.
Personal note:

Check the website for additional information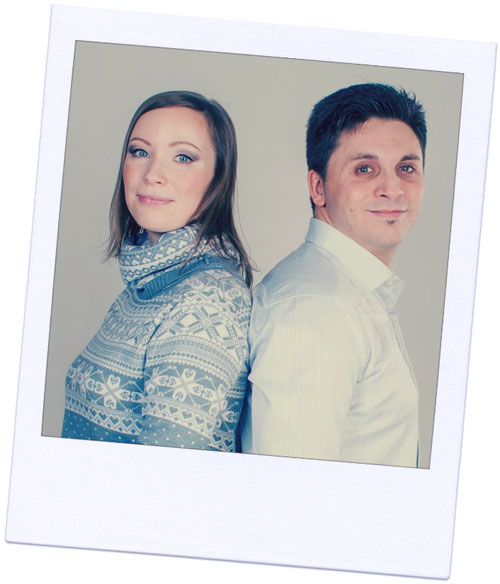 Hello! We are Davide & Anastasia the founders of st-petersburg-essentialguide.com.☺
We would like to let you know that apart from writing unique content for our travel website we can also help with the arrangement of your Airport Transfer, Private City Tour, and Russian Visa Support, or anything else you may need during your stay or the planning of your trip to St Petersburg Russia. Just get in touch with us today for more info!


---


From St Petersburg Art Exhibitions return to St Petersburg Entertainment or go to the Homepage

DO YOU LIKE ST PETERSBURG ESSENTIAL GUIDE? HAVE YOU FOUND THIS PAGE HELPFUL?
---
If you do, please help others to find out about it. If you have a blog or website, or know someone who does, consider linking to us. Share the link on Facebook, Tweet it... you get the idea. Every link helps!