Summer in St Petersburg Russia
WHAT TO EXPECT, PACKING SUGGESTIONS,
THINGS TO DO!

---
Summer in St Petersburg - June, July, August -can be gloriously warm and sunny, hot and miserably humid, or, especially during the first part of June, chilly and rainy. 

The best time to visit Saint Petersburg Russia is summer. The city is in full swing and nicely illuminated by almost 24 hours of daylight, and everybody is out having fun. If you come around this time expect a mixture of weather conditions - sometimes even within the space of a day.

Despite summer in St Petersburg can be a bit unpredictable, it is the favorite season of many Petersburg residents, including us. During this time of the year, we can enjoy the famous White Nights and the magical midnight sun. We can attend amazing theatre programs and open-air festivals and go on boat tours around the city's rivers and canals and have cocktails on the city's best rooftop bars.
We can also taste a perfect shashlik, bortch, or kachapuria at one of the many Russian restaurants in the city or enjoy the classic sunbathing experience at the Peter and Paul Fortress beach. And, best of all, we can watch the bridges rise and get wet in the famous fountains in Peterhof.

If you come, you too can enjoy all of these things. There are plenty of activities to do and places to see both in and around the city. But remember all the buzz starts in June and last until August.

ABOUT SUMMER IN ST PETERSBURG

---
Wondering what to expect in summer in St Petersburg? To find out keep reading below and/or click on the links to fast-track to that section.

WHY VISIT ST PETERSBURG IN SUMMER

---
Every summer in St Petersburg the days are magic, lively, full of people and virtually everlasting, as night hardly falls.
From early June through the end of August, the city of Peter the Great, is an all-night town.
The streets are packed with people, both locals and tourists, right through till morning. Various boats cruise the rivers and canals day and night and the city's nightlife is very active and vibrant with several music festivals, cultural events, cabarets show, underground raves, smoky jazz bars and strip joints open until morning.
In addition to that, the city offers amazing evening firework shows, many sculpted parks and gardens where you can go for a walk, including remarkable historical sights and Russian monuments that you can see at any time of the day.

Summer in St Petersburg is very popular among tourists and locals because of the White Nights Festival, which is one of the best music festivals in the world. Summer is also good because visitors can experience the beauty of the White Nights outside, enjoy low-priced activities such as picnicking in the park or engaging in a night walk, or you can watch a Russian ballet at the beautiful Mariisnky and Mikhailovsky Theatre or book a guided tour of the Hermitage State Museum.

If you come in the summertime be prepared to see crowds of tourists walking up and down Nevsky Prospekt, and make sure your book your flight, hotel, and tour, including the museum entrance tickets well in advance since this is by far the busiest time of year for visitors.

temperature ranges
---
The weather in the summertime varies from year to year, but generally, it's warm with temperatures between 18°C/64°F and 25°C/77°F. July and August are considered the hottest and wettest months (80% humidity), though from the middle of August onwards you will start to feel cooler and see more frequent rain showers.
In fact, even when the weather in St Petersburg is really hot and dry, there is almost always a chance of rain! There is 550-600 mm of precipitation a year, most of it in August. So don't forget to take your umbrella with you.☺

WHAT TO DO & see

---
Wondering what to do during the summer in St Petersburg? Simple! Enjoy the legendary white nights with its long summer days, cultural events, and music festivals.
From the end of May through to the middle of July, you should definitely see St Petersburg's annual White Nights Festival and enjoy the celebration of the summer solstice with parades, dances, fireworks, concerts, and ornate sailboat demonstrations on the large Neva River.
The White Nights festival is renowned as one of the best classical music festivals in the world. Hence, if you are among the millions of people worldwide who suffer from the "Winter Blues", a trip to St Petersburg may be just what the doctor ordered.☺
Apart from that, if you love music, then you can go to one of the many open door midnight music concerts and open-air jazz festivals hosted in the famous Palace Square. You could also find a seat at the International Musical Olympus Festival, often called "The Parade of Winners", where you will be listening to 27 young musicians from 14 countries who have recently won prizes at the most prestigious international music competitions, performing alongside international artists and big names.
In addition to that, you can also cruise out across the large Neva River and take a midnight boat tour or just walk over the river embankment. From the boat, you can see the magnificent spectacle of the bridges opening one by one late night. In August and September flap bridges are illuminated with colorful lights and the sight is even more splendid.
Summer in St Petersburg is also a great time to kick back on the grass in the hip New Holland area, or maybe go for a stroll in the famous summer gardens. This is also the time to enjoy a picnic or go by bike in the parks, visit the sandy beaches in the north of the city, or bathe in one of the many wooded lakes in the surrounding Russian countryside.

If you stay longer, you could also take the hydrofoil and enjoy a day trip visiting the luxurious tsar's summer residences of Oranienbaun and Gatchina, or see the famous trick fountains at Peterhof and admire the glorious parks in Tsarskoe Selo and Pavlovsk. Your  kids will love it!☺
Of course, you can also go for a walking tour along the famous street Nevsky Prospekt - where you can go shopping, have a coffee at a local cafe or taste Russian food in one of the many Russian restaurants of the city.


WHAT TO pack

---
If you're visiting St. Petersburg in summer keep in mind that short-sleeve shirts and fashionable shorts are ideal for the warmer days; while jeans, cotton trousers, sweaters, and a light jacket are best for the cooler days and evenings. Of course, a nice top, high heels, and maybe a sexy skirt are a must for all ladies going out at night.
During the first half of June, remember that rain and very cool daytime temperatures are still a possibility, so don't forget to pack a light raincoat or an umbrella. In July and August, expect hot, humid days and nights. Bring a sweater for evening and air-conditioned spaces.
Lastly, as you will be doing a lot of walking, make sure to bring light and comfortable footwear. A cozy, good pair of shoes is really ideal for strolling through the main flat streets of the city and the picturesque suburban parks. And remember to pack sunscreen, a hat, and sunglasses.

TIPS AND RECOMMENDATIONS

---

We recommend booking your flight, hotel, and even your private tour guide at least three months before your departure. Planning your trip to Russia ahead of time will save you some money, and will guarantee you the best tour guide and the best hotel in St Petersburg in an ideal position.
If you enjoy being outdoors we recommend going out to the Russian countryside to visit St Petersburg's imperial suburbs, walk around the city or take a boat tour at night, when it is cooler and the city is all lit up. Alternatively, you may also consider visiting the naval island fortress of Kronstadt or the medieval fortress in Vyborg.
Remember summer in St Petersburg brings a lot of mosquitoes, so as a precaution keep the windows of your hotel closed at night or take an electric deterrent just in case. And, if you walk in the park or plan to go to the forest, lakes or a Dacha, then make sure you bring a good insect repellent to protect yourself.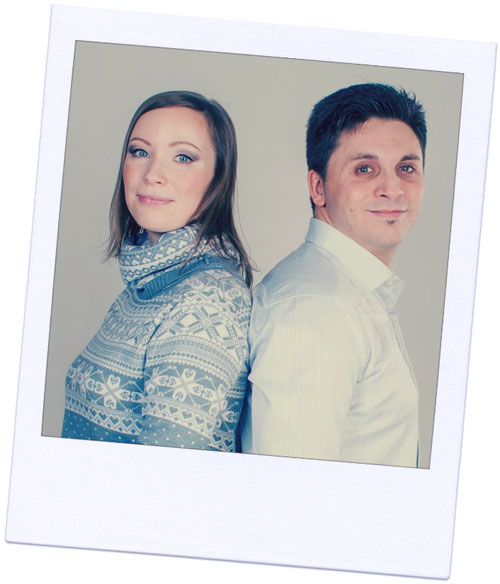 Hello! We are Davide & Anastasia the founders of st-petersburg-essentialguide.com.☺
We would like to let you know that apart from writing unique content for our travel website we can also help with the arrangement of your Airport Transfer, Private City Tour, and Russian Visa Support, or anything else you may need during your stay or the planning of your trip to St Petersburg Russia. Just get in touch with us today for more info!


---


From Summer in St Petersburg return to Weather in St Petersburg or go back to the Homepage.

DO YOU LIKE ST PETERSBURG ESSENTIAL GUIDE? HAVE YOU FOUND THIS PAGE HELPFUL?
---
If you do, please help others to find out about it. If you have a blog or website, or know someone who does, consider linking to us. Share the link on Facebook, Tweet it... you get the idea. Every link helps!