St Petersburg by Bike
learn How to Get Around the City by Bike

---
Getting around St Petersburg by bike is a challenging and fun way to discover our beautiful Venice of the North. 
St. Petersburg Russia is not yet a bicycle-friendly city such as  Copenhagen, Amsterdam, Berlin, and Helsinki to name just a few. However, getting around St Petersburg by bike is surprisingly easy because the city is compact and flat - plus it can be also a great way to beat the crowds in the summer.
The reason why we say Saint Petersburg is not a bicycle-friendly city is that there are some annoying problems everyone faces here when riding a bike such as rough roads, bad car drivers, and the current lack of bike lanes, including the changeable St Petersburg weather.
Of course, over the past few years, bike trails have been built but not everywhere and public bike rentals are even available in some areas of the city, but unfortunately, all other problems still remain in place. Despite some of these issues, cycling in the northern capital of Russia is becoming very popular but we believe cycling in Russia is not as easy as in other European countries, at least not yet.

So, if you're in the city and you want to go on a bike along the Neva River in the light rain on a white night and enjoy a pleasant and safe ride in the central part of the city, then hiring a local guide or going with a friend is highly recommended. This way you're sure to have peace of mind!
HOW TO TRAVEL IN ST PETERSBURG BY BIKE
---
Thinking of riding a bike in the city? If so, learn how to get around St Petersburg by bike with our recommendations. To get started just click on a topic below to fast-track to that section.

BASIC INFORMATION
---
Have you decided to go by bike in St. Petersburg? If so, keep reading below.
Both of us (David and Anastasia) love bike riding during the weekend, and we are pretty sure that many more people out there love to go cycling as much as we do.
We usually like to ride bikes at the Dacha or in the parks near where we live.
In both cases, we prefer to go cycling during the famous White Nights Festival in the summer or throughout the beginning of the golden fall, when outside it's pretty warm and the sky is always blue.
Due to several reasons (bad roads, bad car drivers, lack of bike signs, etc), for first-time visitors getting around St Petersburg by bike alone is not safe as it is in Europe. To enjoy cycling in the city you need to know where and when to go. And, only with the help of a Russian friend or a tour guide can you can achieve a pleasant bike experience.

Hence, an easy way to ride a bike safely and enjoy the never-ending sunset of the city of bridges, stunning riverside views, and graceful canals is to hire a local tour guide and together choose your bike itinerary.


HOW MUCH DOES A BIKE RENTAL COST?

---
Renting a bike in the cultural and historical city of Peter the Great varies according to which bike rental company you choose, and for how long you want to hire a bike. Normally the price will range from 400 to 600Rubles (€5/US$6 - €7/$8) per day or from 250 to 300Rubles (€3.00/$4.00 - €4.00/US$5) for one hour.
Please note that deposit is always required before you rent a bike!

Instead of renting a bike on your own, why not take a Bike Tour and enjoy an unforgettable experience. If you fancy the idea, then book with us before you come and cycle around the city upon your arrival actively and safely along with an expert local biker.

WHERE TO RIDE A BIKE

---
Wondering where to go in St. Petersburg by bike?

So, if you really feel like going cycling in the cultural and fascinating Saint Petersburg by yourself, then the safest places to ride a bike are the city parks or near the embankments of the Neva River.
In fact, the city of St Petersburg has numerous beautiful parks of different sizes that most of Petersburg residents use to go for walking, cycling, skating, and relaxing. In addition to that, there are also charming riversides of the Neva. These are the best places for cycling or for walking in peace and on your own.
Of course, you can also go by bike in the central streets of St. Petersburg, but you will have to take some precautions. In the event you go on your own, you should be careful of Russian car drivers and the roads. Also, remember that there are no street signs in English.

As we said early the easiest way to go would be to hire a tour guide or someone who knows where to go.
This is not only for your safety but because this way you will get the most out of your bike tour.


WHEN TO RIDE A BIKE

---
Wondering when is the best time to go by bike in St. Petersburg?
As our Russian city experiences traffic jams on weekdays and the weather is unstable at certain periods of the year, we deem that the best time for getting around St Petersburg by bike is on a Saturday or Sunday, from the start of the summer until the start of the fall. Basically, from May to October, preferably in the morning or evening.

In any case, you should avoid exploring St Petersburg by bike in the winter. It would be too cold, icy, and with streets covered with snow, it would make your bike riding a troublesome experience. We've tried once and it wasn't nice!☺

TIPS AND RECOMMENDATIONS

---

With so many places and wide flat spaces, Russia's Northern Capital is actually a nice place to ride a bike, but only during the summer and if you choose well where to go.

However, in order to experience some of the St Petersburg attractions or some off-the-beaten-track spots and still feel safe, remember that hiring a local tour guide is highly recommended.

If you would like to go by bike alone, no worries, but ride along the Neva's embankments, in the parks, or in the quieter side streets of the center (avoid the main roads or the busy Nevsky Prospekt. Too many people and cars there!
As there are few bike trails in St. Petersburg, locals ride their bike on the sidewalks, so you will too. But when doing it, don't go fast, and respect the pedestrians.
Find a bike rental company that can provide you with a good bike equipped with keys, helmets, maps, and everything else you may need to enjoy your bike ride.
Now there are new bicycles in some areas od the city that is available for public use by simply using your smartphone. It costs 400Rubles per hour (€5/US$6). Just pick one up when you need one and leave it when you're finished.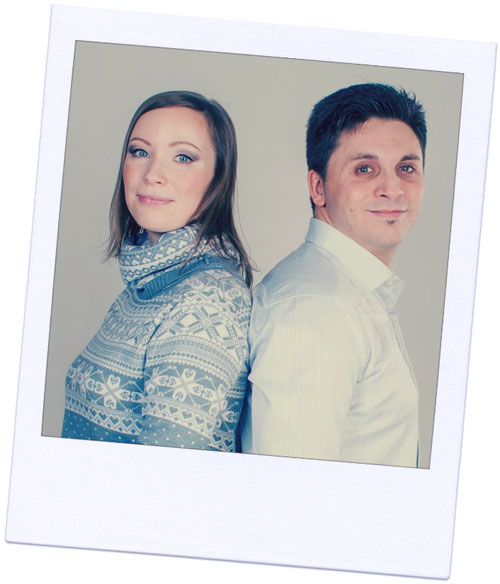 Hello! We are Davide & Anastasia the founders of st-petersburg-essentialguide.com.☺
We would like to let you know that apart from writing unique content for our travel website we can also help with the arrangement of your Airport Transfer, Private City Tour, and Russian Visa Support, or anything else you may need during your stay or the planning of your trip to St Petersburg Russia. Just get in touch with us today for more info!

---


From St Petersburg by Bike return to St Petersburg Public Transportation or go to the Homepage.

DO YOU LIKE ST PETERSBURG ESSENTIAL GUIDE? HAVE YOU FOUND THIS PAGE HELPFUL?
---
If you do, please help others to find out about it. If you have a blog or website, or know someone who does, consider linking to us. Share the link on Facebook, Tweet it... you get the idea. Every link helps!