vyborg
An idyllic tourist destination
where russia meets finland

---
Vyborg is a quaint provincial town embodying a mix of Russian, Finnish, Swedish and Soviet history.

Nestled on a peninsula at the tip of Vyborg Bay where the Saimaa Canal meets the Gulf of Finland, this port town has been a prized trophy in various wars and treaties between Russia and the Nordic countries since the 13th century.

Evidence of this can be seen in the diverse architecture that adorns the city, particularly in Old Town, where romantic cobblestone streets weave in between buildings constructed from the medieval times down through the ages.
An idyllic tourist destination, Vyborg invites visitors to spend hours browsing its charming shops, stopping at a cafe for a quick beer and pretzel, or lingering over a plate of smoked meats and cheese at their leisure. Many attractions are found in this scenic city, but Vyborg Castle is the centerpiece of its dynamic history.
Built in 1293 by the Swedes who took the land from the Finnish Karelian tribe, the castle was used to disseminate the teachings of Christianity. Until 1323, Sweden and the Novgorod Republic fought for it, but it remained under Swedish rule until 1710 when captured by Peter the Great in the Great Northern War. In 1721, transfer of the town was completed and in 1809, Finland ceded to Russia.
Vyborg Castle and its small museum stand as a memorial to these events, with St. Olaf's Tower offering impressive views of the town. After sightseeing, visitors like to spend time at the newly revitalized Monrepo Park, where tranquility is found by the water and relics of the past. 

a look inside vyborg

---
Interested to go to Vyborg? If so, click on the links below or scroll down the page to learn more.

more about the city & its attractions
---
Vyborg is situated just 40 kilometers south of Russia's border with Finland and 174 kilometers from St. Petersburg, making it an easy day trip both by train, by bus, or by car. The city is full of medieval, art nouveau, and soviet modern architecture that reflects its turbulent past. When you visit the city you will surely feel the influence of the footprints of the Swedes, Russians, Finns and Soviets.
Whether you will be exploring the old city on your own or you will be hiring a local tour guide you will come across the below attractions, which you can visit in one or two days. 
Vyborg Castle (Built in 1293 by the Swedes. The castle was first used to bring Christianity to the region).


Alvar Aalto Library (Built by Finnish architect Alvar Aalto. Considered one of his most iconic designs). 


Town Hall (The remains of the 15th century Town Hall).


Anninskie Foundations (Fortifications built in 1730 and 1750 as a line of defense against the Swedes. They were named after Empress Anna Ivanovna. On the hill just a short distance away is a statue of Peter the Great). 


St. Olaf's Tower (Last original section of the Vyborg Castle. Great views of the town. (Currently being restored, so it's not open for viewing.)


Round Tower (Swedish designed squat tower that is now a restaurant).


Hermitage Vyborg Gallery (Small building with museum. Shared with the art school. Exhibits change frequently).


Peter and Paul Cathedral (Located in Park Lenina near the library).


Lenin and Esplanade Parks (A lovely park near the library).


Park Monrepo (Historical, Architectural, and Natural Museum Preserve. A beautiful park overlooking Zashchitnaya Bay with classical pavilions, sculptures, bridges, and arbors. Take Bus N.1 or N.6 (R30, 15 minutes) from bus stations).   


Clock Tower (Built in 1490. It may currently still be under restoration).


Statue of Torkel Knuttson (Monument to the founder of Vyborg).


Military Museum of the Karelian Isthmus, Monument to Elk, and the Byurger Estate.
interesting facts
---
You might find it interesting to know that Soviet leader Vladimir Lenin lived in Vyborg in 1917 between the February and October Revolutions and when the Russian Empire fell to the Bolsheviks, Finland reclaimed their independence.
The Soviet Union seized control again during the Winter War and in 1940, all Finnish residents were quickly evacuated back to Finland before the finalization of the Moscow Peace Treaty. In 1941, Finnish troops recaptured the town once more, but in 1947,  during the Paris Peace Treaty, Finland released all claims.
You should also know that in recent years the town was on the verge of oblivion, as dozens of abandoned historic buildings crumbled from disregard and a lack of funds for restoration. However, now the city is finally being brought back to life thanks to a 1.8 billion ruble (USD26.5 million) government-led restoration project supported by the BRICS-established New Development Bank.
where to buy tickets

---
You can and should buy tickets only upon arrival in the city at the ticket office for each site you want to see.

how to get there
---
Vyborg is easily reached by train. Express trains depart around 5 times daily from Finlandskiy Station and take approximately 1 hr and 30 minutes to reach Vyborg.
Buses are also available, although most services to Vyborg are on the way to Helsinki or other Finnish destinations, and arrive in Vyborg late at night. For your information, buses leave every half hour from a stop near Parnas Metro Station, with service to Vyborg taking around 2 hours.
Alternatively, you can go by car. The roads leading towards Finland have been recently renovated and should make for a smooth drive.

practical information

---
Tourist Information Centre: Vyborg Tourist Information Center

Address: Vokzalnaya street, 13

Opening Hours: 9:00 am 5 pm (7 days a week, no lunch breaks).

Telephone:  +7 905 210-55-55 (the languages spoken by the staff are Russian, English, and Finnish)

Currency Exchange: You can find ATM in the city center by Sberbank and Bank VTB 24. They work 24hrs a day.

Internet Access: Available in cafes and restaurants only

Transportation:  There is only one bus and train station in Vyborg

Admission to sites: To buy on the spot

Photo & video: Is not possible to take photos or videos everywhere

Accessibility note: No ramps or lifts available

TIPS & RECOMMENDATIONS
---

A visit to the old city Vyborg can be an ideal day trip from St. Petersburg as well as a nice stopover on the way to Finland if you have time to spare. This Russian town is very different than in other cities in Russia. However, it shouldn't be on your list of priorities if you have only a few days in Saint Petersburg.

From our own experience (we've been there several times) a trip to Vyborg is more of a destination for travelers who have been already in St. Petersburg and want to explore something else for the weekend, or much better, it is something to plan if you are going to Finland.
If you have time and you love nature we recommend going for a walk in the Monrepos. Taxi service to Monrepo Park is available in Vyborg.
Please note that there are no buses to Vyborg departing from the main St. Petersburg bus station at 36, Obvodny Canal.
Remember that if you plan to travel to Vyborg from St Petersburg is more convenient, reliable, and faster to depart from the Parnas station.

Be aware that during weekends there will be commuter traffic coming into the city in the morning and going back in the evening. The border of Finland and the city itself is a popular weekend destination for Russians so plan accordingly.

Itineraries and maps are available at the Vyborg Tourist Information Office. The staff at the office desk can provide you with advice on just about everything to do in Vyborg and can also help you plan your next destination too. Their knowledge of the area is very good and they are well briefed in events taking place in the city.

Vyborg offers a wide range of hostels, economy apartments and luxury hotels to fit any budget as well ass several cafes and restaurants where to eat and drink during your stay. The city is small so easy to explore on foot. 

If you are in St Petersburg and you wish to go there on a day trip we highly recommend going there on an organized private tour for a hassle-free visit. If you want, we can help you to get there, just Get in Touch Here.
accommodation nearby
---
Our picking list of Hotels in Vyborg

must-have travel resources
---
Our picking list of essential travel resources for your trip to Russia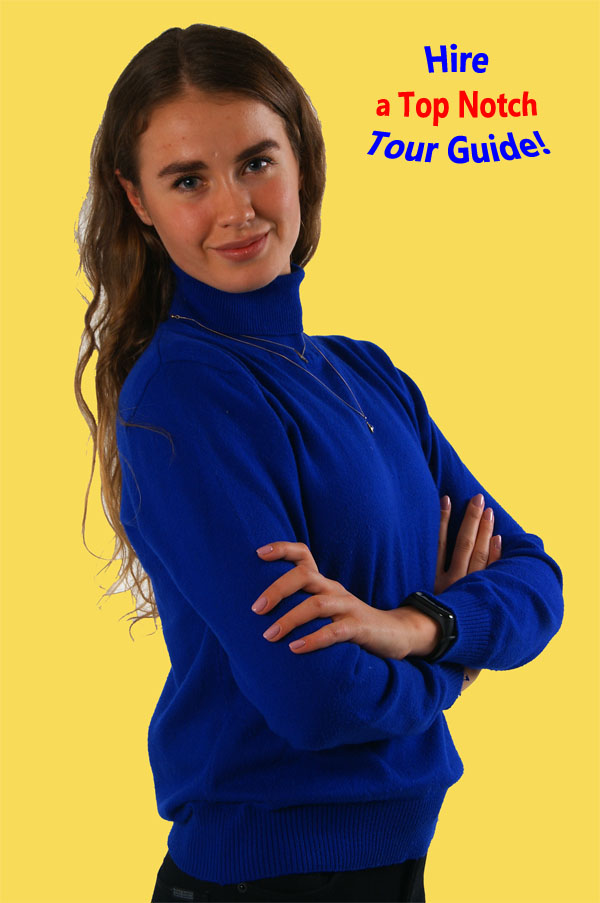 LOOKING FOR A PRIVATE TOUR?

Book a guided city tour with one of our professional tour guides, and get the most out of your visit to Saint Petersburg, and beyond.

---


From Vyborg return to the Homepage

DO YOU LIKE ST PETERSBURG ESSENTIAL GUIDE? HAVE YOU FOUND THIS PAGE HELPFUL?
---
If you do, please help others to find out about it. If you have a blog or website, or know someone who does, consider linking to us. Share the link on Facebook, Tweet it... you get the idea. Every link helps!