ST PETERSBURG BOUTIQUES, russia
5 exclusive FASHION BOUTIQUES
for shopping lovers

---
Our list of St Petersburg boutiques presented on this page will give you the chance to turn on the Russian style. See why!

Every day is always a good day for shopping in St Petersburg Russia, and for anyone up for high-quality shopping, there is plenty of boutiques to explore and pour in some money.

From local fashion designers to international brand ones, you'll find something special that suits your taste in fashion. And, if by any chance you come during the Saint Petersburg Fashion week (Yes, we have one too, which started with the first event in 2013) you'll also have a great insight into the emerging Russian fashion industry.
However, when shopping in Saint Petersburg don't expect anything to the equivalent of Rodeo Drive in Beverly Hills, Fifth Avenue in New York, or Bond Street and Mayfair in London, just to name a few. If you have such expectations, you might be a little disappointed.

Now, if you're looking for advice on where to shop in the cultural capital of Russia, then don't look further! Here below you can find a selective list of five chic and affordable St Petersburg fashion boutiques set in a charming local area where actual Petersburgers go shopping.

best st petersburg boutiques in russia

---
The St Petersburg boutiques we recommend below can add value to your wardrobe. Of course, there are more Russian boutiques to explore, but we roundup with a list of five only as we deem you won't have enough time to cover all unless you live here like us. Click on the link below to learn more about each of them and enjoy your shopping.

IANIS CHAMALIDY
---
Address: Bolshoy Prospekt, 55/6| St Petersburg 197101, Russia | Phone (+7) 812 448-33-15
"Simple elegance"

Ianis Chamalidy has two shops in St. Petersburg – the flagship boutique on Bolshoy Prospekt, and another at Nevsky Prospekt, 114-116. The boutique provides brand collections for both men and women that ensure elegance and originality based on beautifully cut fabrics and minimalism of form. To complete outfits they also have a wide selection of bags and accessories ranging from bracelets and quirky brooches to fetishes, and scarves and hats.

Details:

Location: Petrograd Side (On island), Not Central
Opening Hours: Mon - Sun, from 11 am to 9 pm
Extra Info: It is considered one of the best St Petersburg boutiques among locals.
Website: www.ianischamalidy.com
AU PONT ROUGE
---
Address: Embankment River Moyka, 73| St Petersburg 190000, Russia | Phone (+7) 800 250-19-07
"Original department store"

Originating in the early 1900s the Trading House building was the first multi-story store in Russia. A sewing factory was established after the Bolshevik Revolution, and from 2009-2014 the building was reconstructed and the original tower and steeple (29 meters in height) make it an architectural feature of St. Petersburg. Today, Au Pont Rouge is a department store carrying men's, ladies', and children's wear. Designer clothes and shoes, as well as more reasonably priced items, give to shoppers a great selection. Beauty products and souvenirs along with lots of other departments make this an iconic place to shop.

Details:

Location: Admiralty, Central
Opening Hours: Mon - Sun, from 10 am to 10 pm
Extra Info: A beautiful place to go for shopping. Very popular among locals!
Website: www.aupontrouge.ru
MODA NEW
---
Address: Bolshoy Prospekt, 28/1| St Petersburg 197198, Russia | Phone (+7) 812 405-82-05
"Russian designers only"

Moda New was instigated in 2002 as an outlet for Russian fashion by Russian designers.  Ladies of all ages will find that perfect outfit at Moda New. Quality garments and beautiful accessories for all lifestyles can be found here and considering they're designer clothes with personality, the prices are mostly affordable. The boutique is small but beautifully formed and the staff offers personal friendly service whether you're shopping for a special occasion outfit or just an everyday item.

Details:

Location: Petrograd Side (On island), Not Central
Opening Hours: Mon - Sat, from 11 am to 8 pm | Sun, from 12 pm to 7 pm
Extra Info: Women's clothes made by 25 to 30 local designers are on display at this small boutique.
Website: www.modanew.spb.ru
BABOCHKA
---
Address: Nevsky Prospekt, 36| St Petersburg 191186, Russia | Phone (+7) 812 324-32-29
"Trendy brands"

Babochka offers discerning fashionistas the choice of four boutique stores in Saint Petersburg, three of which are situated on the famous Nevsky Prospekt. The concept store is at 152 Nevsky, the Gallery is next door at 153 Nevsky, and a further boutique is at 36 Nevsky. Babochka is the place to go for buying the leading brands such as Valentino, Fendi, Armani, Ermenegildo Zegna, etc. Elegantly stylish, all the boutique stores linked to Babochka are home to the latest in fashion and style for both men and women. Prices are not for the faint-hearted. 

Details:

Location: Admiralty, Central
Metro: Gostiny Dvor or Nevsky Prospekt
Opening Hours: Mon - Sun, from 11 am to 10pm
Extra Info: This is considered one of the most historical St Petersburg boutiques because is the first-ever private fashion boutique since USSR.

Website: www.babochka.com
SWANK
---
Address: Nevsky Pr., 114-116| St Petersburg 191025, Russia | Phone (+7) 812 449-02-80
"St. Petersburg's brand of women's clothing"

Swank is made of five shops offering its own production of women's clothing. This is a Russian shop for ladies only wanting stylish basic clothing items made in Saint Petersburg, by Russian designers. The clothes are made using beautiful natural fabrics from Italian sources and they have become very trendy over the years because people can mix and match with different styles and so creates their own perfect image. The bright shop interiors are the most inviting compared to other St. Petersburg boutiques.

Details:

Location: Admiralty, Central
Metro: Plochad Vosstaniya

Opening Hours: Mon - Sun, from 10 am to 10 pm
Extra Info: This is the first Russian brand designed by a local stylist to give women the opportunity to create a basic quality wardrobe and a unique style. Worth a step in for every woman.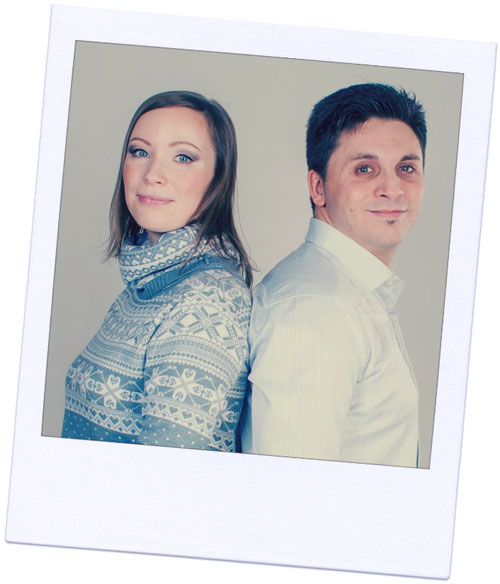 Hello! We are Davide & Anastasia the founders of st-petersburg-essentialguide.com.☺
We would like to let you know that apart from writing unique content for our travel website we can also help with the arrangement of your Airport Transfer, Private City Tour, and Russian Visa Support, or anything else you may need during your stay or the planning of your trip to St Petersburg Russia. Just get in touch with us today for more info!


---


From St Petersburg Boutiques return to St Petersburg Shopping or go to the Homepage

DO YOU LIKE ST PETERSBURG ESSENTIAL GUIDE? HAVE YOU FOUND THIS PAGE HELPFUL?
---
If you do, please help others to find out about it. If you have a blog or website, or know someone who does, consider linking to us. Share the link on Facebook, Tweet it... you get the idea. Every link helps!