Cafe Restaurants in St Petersburg
No Frills! Just a Good Cheap Russian Meal
in a Casual Atmosphere

---
Looking for some cafe restaurants in St. Petersburg? Want to enjoy a basic Russian meal or drink in a simple but nice atmosphere? If so, read on...

During your stay in the city of St. Petersburg you might feel like enjoying a meal, drink, or dessert in a less sophisticated setting with a home-like atmosphere. If this is what you are after, you can find many nice Russian cafes in Saint Petersburg that serve tasty food and will make you feel at home.

You should know that in Russia, almost all cafes operate as restaurants as well.
In these cafes, you can drink, indulge in a slice of cake, or have a full basic meal with a glass of wine at a reasonable price. These establishments may all look different, but almost all of them offer a casual setting, warm atmosphere, and authentic Russian cuisine, mixed with a twist of modernity and a European feel.  
Without question, today many of the cafe restaurants in the city are good alternatives to expensive tourist restaurants. So, if you're looking for a no-frills restaurant with great service and value, then have a look at our list of restaurants below. We hope you will find something that suits your palate!☺
OUR favorite CAFE RESTAURANTS in the city

---
Hungry? If so, choose a place from our list below of favorite cafe restaurants in Saint Petersburg Russia. Reserve a table with us and make your dinner unforgettable.

FRUKTOVAYA LAVKA

---
Address: 6th Line of Vasilievsky Island, 23; Bolshaya Konush. St. 15 | St. Petersburg, RU
Fresh Produce, Healthy Dishes, Incredible Experience!

Whether you're visiting majestic St. Petersburg or you live here, we highly recommend a visit to this market-style cafe restaurant called Fruktovaya Lavka, meaning fruit shop! There are two locations: one on beautiful Vasilievsky Island just across the Neva River and the other on glamorous Bolshaya Konnushnaya Street not far from the famous Hermitage Museum. The market has an incredible array of high quality, exotic fresh fruit, and vegetables from around the world, along with assorted cookies, nuts, and other imported products, while the cafe restaurant uses the same superior, fresh ingredients for their exquisite dishes!

Details:
Location: Vasilievsky Island or Admirality Side; Central
Metro Station: Vasileostrovskaya; Sportivnaya; Gostiny Dvor
CAFFE CENTRALE

---
Address: Karavannaya Street, 7 | St. Petersburg, RU | Phone: (+7) 812/997-12-37

Traditional Italian food, Unique atmosphere, Home-made pasta!

We like to describe Caffe Centrale as a cross between a 1950's American diner and a traditional Italian pizzeria. It is one of Saint Petersburg's most original cafe restaurants, with old-style Electra cruiser bikes hanging on the walls, red-chequered cloths on the tables, and parfait glasses filled with ice cream. If you're looking for a fun and cheerful place to enjoy outstanding home-made pasta, pizzas, risotto, ice cream with fresh fruit, soups, or coffee, this is the place to bring your heartiest Italian appetite! 
Вы владелец или менеджер этого ресторана? Свяжитесь с нами!
Details:
Location: Admiralty Side; Central
Metro Station: Gostiny Dvor

LITERATURNOE CAFE

---
Address: Nevsky Prospekt, 18 | St. Petersburg, RU | Phone: (+7) 812/312-60-57
Historical Ambiance, Live Music, Russian Fare!

Established in 1916, Literaturnoe Cafe has an old-world ambiance, it's like entering a19th- Century home with a soft candlelight atmosphere. Known as the place where Alexander Pushkin ate his final meal, a wax-like figure of the great Russian poet, with pen in hand, adorns the front window. Here, you will experience warm, filling, home-style Russian cuisine against a background of lovely classical music. Flavorful dumplings, caviar, chicken in cream sauce, finished with Napoleon cake is only one suggestion from an extensive menu served by wait staff wearing white gloves. This is one of the best cafe restaurants for impeccable Russian dining.
Вы владелец или менеджер этого ресторана? Свяжитесь с нами!
Details:
Location: Admiralty Side; Central; Near Palace Square & the Winter Palace

Metro Station: Nevsky Prospekt or Gostiny Dvor
CAFE GOSTI

---
Address: Malaya Morskaya Street, 13 | St. Petersburg, RU | Phone: (+7) 812/312-58-20
Charming setting, English menu, Excellent bakery!

A quaint, Russian cottage-style setting with comfortable, homey décor, Cafe Gosti is a charming place to enjoy hearty risottos and pasta or a salmon fillet with cream cheese and red caviar. Not only is this enchanting cafe known for its amazing food and delightful wait staff, they also offer a convenient English menu, which makes it a popular spot for visitors to our great city, also known as the Venice of the North. After your meal, we recommend you take a moment to browse the bakery and enjoy some of the delicious pastries and desserts.
Вы владелец или менеджер этого ресторана? Свяжитесь с нами!
Details:
Location: Admiralty Side; Central; Not too far from Hotel Astoria
Metro Station: Admiralteiskaya

CAFE DU NORD 1834

---
Address: Ligovsky Prospekt, 41/83 | St. Petersburg, RU | Phone: (+7) 812/578-12- 45

Exquisite French Fare, Open 24/7, Sophisticated Ambiance!

Named after one of the first French cafe restaurants in Saint Petersburg, which was housed in the same building, Cafe Du Nord 1834 is an authentic Parisian cafe offering delightful and traditional French cuisine. For breakfast, you can enjoy a delicate French croissant or eclair with a tasty cappuccino. And for an evening meal, Du Nord's impressive menu offers exquisite hot courses such as salmon pate with pistachios, steamed halibut, and duck leg confit. If romance is on your menu, views of the city from your window table will be enchanting and memorable, especially if you're dining late into the night.
Вы владелец или менеджер этого ресторана? Свяжитесь с нами!
Details:
Location: Admiralty; Central
Metro Station: Pl. Vosstaniya
Open Hours: 

Mon - Sun (24 hours)
MEZzANINE CAFE

---
Address: Mihaylovskaya Street, 1-7 | St. Petersburg, RU | Phone: (+7) 812/329-66-40
Charming Setting, Freshly Baked Desserts, Ideal Meeting Spot!

This is where contemporary décor meets historic beauty that welcomes you at the door. At the heart of The Grand Hotel Europe in St. Petersburg is the Mezzanine Cafe' - a quaint and private setting that will charm you into the world of indulgent temptations with freshly baked cakes and exquisite chocolates that have been hand made in the hotel's own chocolate factory. Like a delightful oasis in the midst of the bustling sounds of historic St. Petersburg, this luxury tea room will draw you into its mystique and invite you to unwind to the delicate sounds of a live harp or melodious notes of a lilting guitar.
Вы владелец или менеджер этого ресторана? Свяжитесь с нами!
Details:
Location: Admiralty Side, Central
Metro Station: Nevsky Prospekt


SCHASTYE CAFE

---
Address: Nevsky Prospekt, 55 | St. Petersburg, RU | Phone: (+7) 812/328-85-55

Summer terrace, Divine desserts, Nice place to relax!

If you're looking for simple, fresh, healthy fare served with impeccable hospitality, we invite you to dine at one of our favorite cafe restaurants in St. Petersburg, Schastye. Meaning "Home of Happiness" in Russian, this popular cafe restaurant is an ideal spot to enjoy brunch, lunch, or dinner in a relaxed atmosphere. With sophisticated décor in white and pastel shades, whatever Schastye chain you choose, you'll be transported into a world of casual elegance, European cuisine, alluring pastries, and mouth-watering desserts. If you go, enjoy free Wi-Fi, and plan to stay awhile and take things nice and slow.
Вы владелец или менеджер этого ресторана? Свяжитесь с нами!
Details:
Type: Cafe, Restaurant, Bar
Location: Admiralty Side; Central
Metro Station: Nevsky Prospekt or Gostiny Dvor
Open Hours:

Mon - Thu (08:00 - 24:00), Fri (08:00 - 06:00), Sat (10:00 - 06:00), (Sun 10:00 - 24:00)
CAT CAFE

---
Address: Jakubowicza Street, 10 | St. Petersburg, RU | Phone: (+7) 812/312-04-87

Georgian Cuisine, Cozy Nook, Feline Friendly!

Yes, it's true! This is a cat lover's oasis, where guests can mingle with feline friends! The story of this is an interesting one, so be sure to ask your server about Cat Cafe's history. The other main attraction of this small, cozy cafe restaurant is the outstanding Georgian food, which is said to be the best in St. Petersburg. Aptly described as satisfying comfort food, the Lamb with lavash (flatbread) is a dish to die for. We also recommend a wonderful tradition at the end of your meal – a drink of delicious Georgian vodka. 
Вы владелец или менеджер этого ресторана? Свяжитесь с нами!
Details:

Location: Admiralty Side; Central; A 3 minut walk from St. Isaac's Square
Metro Station: Nevsky Prospekt or Gostiny Dvor
Tip: If you go in one of the cafe restaurants listed on this page please note that booking in advance is not really necessary as Russian people usually choose these places for just a quick bite, so you can easily find a place to seat without booking.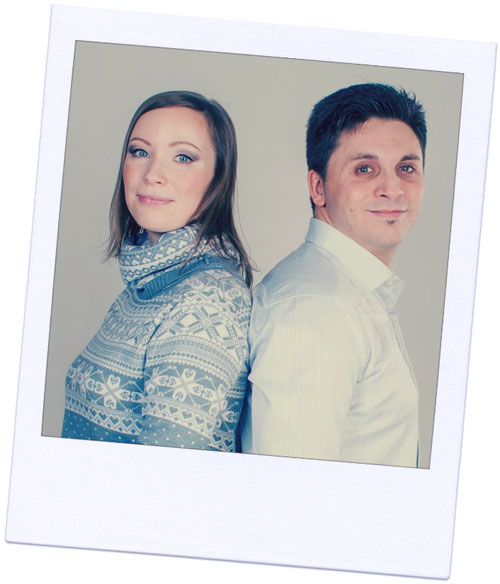 Hello! We are Davide & Anastasia the founders of st-petersburg-essentialguide.com.☺
We would like to let you know that apart from writing unique content for our travel website we can also help with the arrangement of your Airport Transfer, Private City Tour, and Russian Visa Support, or anything else you may need during your stay or the planning of your trip to St Petersburg Russia. Just get in touch with us today for more info!


---


From Cafe Restaurants return to St Petersburg Restaurants or go to the Homepage

DO YOU LIKE ST PETERSBURG ESSENTIAL GUIDE? HAVE YOU FOUND THIS PAGE HELPFUL?
---
If you do, please help others to find out about it. If you have a blog or website, or know someone who does, consider linking to us. Share the link on Facebook, Tweet it... you get the idea. Every link helps!