the russian museum
a delightful treat for art lovers

---
The Russian Museum is home to the world's largest collection of Russian Art rivaling the Tretyakov Gallery in Moscow.

Most visitors on a short visit to St. Petersburg will surely pay a visit to the Hermitage Museum. Well, for your information, the Russian Museum is just as much worth a visit as the Hermitage and to your advantage, it is much less crowded allowing you to enjoy its great works of art at leisure.

The museum's collections are housed in various buildings and palaces in the central part of the imperial city. However, the Mikhailovsky Palace or the also called Michael Palace situated on Palace Embankment is the first place where you should start your visit as it is home to top permanent exhibits of the State Russian Museum, including the "Foreign Artists of Russia" exhibit.

It houses an outstanding collection of icons from ancient Russia such as sculptures, drawings, paintings and art objects from the 18th, 19th, and 20th centuries by Russian masters such as Surkov, Repino, Vanetsov, Vrubel, Roerich, Goncharova Kandinsky to name a few. There are also representations of Soviet and Naïve works of art along with Russian avant-garde exhibits.
Basically, here you can find the Crème de la Crème of Russian art!

The State Russian Museum is popular with tourists visiting the city of St Petersburg, Russia, and locals alike. An English language tour with an official museum guide is available for an additional fee and it is well recommended. Many tourists choose the English tour and it is probably worth the extra charge. Audio guides are also available if you wish to visit the museum at your own pace.

a look inside the russian museum

---
more about the museum
---
The main building where the museum is situated was originally the home of Grand Duke Michael Pavlovich, a governor of Saint Petersburg. The building is now called the Mikhailovsky Palace or Michael Palace. It was constructed between the years 1819 and 1825. Copies of the two Medici lions guard the entrance. The architectural style is neoclassical and the interiors are amazing. The white stone building is always beautiful, but when the lights come on at night, it is breathtaking.
According to history, the Russian Museum was created in 1895 with Nicholas II starting to collect his personal art collection. The last tsar began the collection in 1895 by taking artworks from the Hermitage, Alexander Palace and the Imperial Academy of Arts. The reason why Nicholas II began his personal art collection was to commemorate his father Alexander III.
Today, the Russian State Museum is the largest collection of Russian Fine Art in St. Petersburg and one of the most important art museums in Russia.

Other buildings that are now branches of the State Russian Art Museum include the small Summer Palace of Peter the Great (one of the lesser known Imperial palaces), the Marble Palace, the New Michael Palace and Saint Michael's Castle of Emperor Paul I. These buildings are scattered about Saint Petersburg and can be visited within three days with an all-inclusive ticket you can buy online or at the ticket office.

interesting facts
---
You might find it interesting to know that the museum's collection includes over 400,000 artworks covering the complete history of Russian art, from 11th-century icons to work by contemporary video artists. Among them, you can find the famous and must-see Benois Win collection, which has an especially strong display of work from the turn of the twentieth century.
After the Bolshevik Revolution, many private collections belonging to the nobility were nationalized and added to the collection, including works by Kazimir Malevich, famous for starting the Suprematism art movement.
where to buy tickets

---
Tickets can be purchased online through the official museum's website, or at the ticket office at the front left side. Please note that ticket offices close half an hour earlier. Tickets also include entrance to the Stroganov Palace, Marble Palace, and Mikhailovsky Castle which host temporary exhibitions.

how to get there
---
Centrally located, you can reach the museum on foot, by taxi, or by public transportation. If you are staying in downtown St Petersburg on the famous Nevsky Avenue you can easily walk to get to the Russian museum. 

practical information
---
Address: Ul. Inzhenermaya 4/2

Metro: Nevsky or Gostiny Dvor
Open: Wednesday - Sunday from 10:00 am to 18.00 pm; Monday from 10:00 am to 17:00 pm. Closed on Tuesday. The museum is closed on December 31 and January 1.

Admission: 250Rubles for Children - 450Rubles for Adults - these are tickets only for the Russian Museum. All-inclusive ticket 450 - 750Rubles for visiting all the other buildings such as Stroganov Palace, Marble Palace, and Mikhailovsky Castle.
Telephone: (+7) 812 595 42 48
Website: www.rusmuseum.ru
Photo/Video: Allowed

Accessibility note: The museum is wheelchair accessible

tips & recommendations
---

Please note that the museum's gallery halls are not well organized, making it a bit difficult to make your way around at times. As such, we highly recommend hiring a tour guide in order to really appreciate the development of Russian art. If you're on a low budget then bring a guidebook or get a map or buy audio guides to help you view the various collections.
Visitors say that this is a great museum to visit in addition to the Hermitage. We are agreed on that. And, unlike the Hermitage, there is virtually no line to get into this amazing museum, so give it a try if you have time.

If you plan a visit take your time and don't rush as there is a lot to cover. Usually, 3 hours is the average time suggested for a visit but to cover all you need more time. Also, when you go we suggest to stay focus on some point of interest, otherwise, it can be overwhelming.
If you go be sure to visit the contemporary art and Russian Realism art in the Benois Wing and to get the most of your visit get a tour guide.

Before you go to the Museum we suggest that you visit the Russian State Museum website for a sneak peek of the collection highlights and to see what temporary exhibitions are available during the time of your intended visit. You can also purchase tickets in advance online if interested.
There is a ground floor cafe that is atmospheric and a nice place to rest your feet after viewing the collection at the Russian State Museum.

If you are a student don't forget to bring your ID with you so you can get a discount when you purchase your ticket.


Keep in mind the combination ticket for 4 museums over 3 days is worth buying it if you have time.

accommodation nearby
---
Our picking list of Hotels nearby the Russian Museum

must-have travel resources
---
Our picking list of essential travel resources for your Russian trip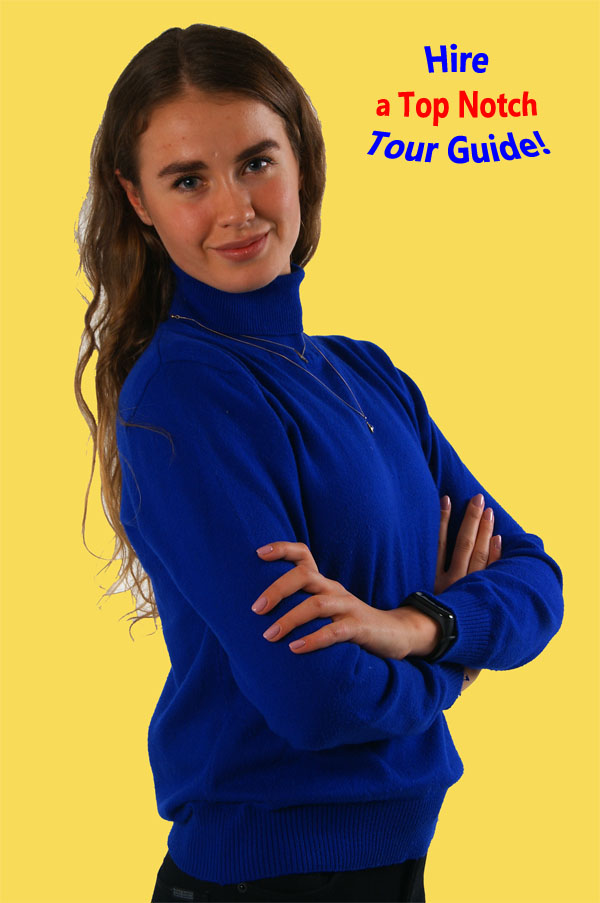 LOOKING FOR A PRIVATE TOUR?

Book a guided city tour with one of our professional tour guides, and get the most out of your visit to Saint Petersburg, and beyond.

---


From Russian Museum return to Museums in St Petersburg or go to the Homepage

DO YOU LIKE ST PETERSBURG ESSENTIAL GUIDE? HAVE YOU FOUND THIS PAGE HELPFUL?
---
If you do, please help others to find out about it. If you have a blog or website, or know someone who does, consider linking to us. Share the link on Facebook, Tweet it... you get the idea. Every link helps!