St Petersburg French Restaurants
Taste Real French Cuisine
in Saint Petersburg Russia

---
Discover the best St Petersburg French Restaurants with our top recommendations and feel like in France.

We all know that French Cuisine is known for its rich, refined, and romantic style.
Lucky for you, our amazing chefs at the French restaurants recommended on this page have managed to capture the essence of this fine cuisine so that patrons may experience its authenticity here, in Russia Northern Capital.
Whether you're looking for a quiet bistro filled with the aroma of freshly baked bread, an exquisite Provencal meal before or after attending the theater or culinary masterpieces centered around assorted fresh seafood, you'll surely find a variety of establishments in Saint Petersburg that will satisfy your senses, and have you wondering if you've left our Russian city and been transported directly to France!
Below you can find a list of St Peterburg French restaurants to help you to choose where to eat out in the city.☺
best ST PETERSBURG FRENCH RESTAURANTS
---
Hungry? If so, choose a place to go from our list of the best St Petersburg French Restaurants below. Reserve a table with us and enjoy an unforgettable dinner.

PHILIBERT
---
Address: Kolomenskaya Street, 29 | St. Petersburg, RU | Phone: +7 (812) 607-4139

Quiet Setting, Provencal Ambiance, Romantic Experience!

If you're looking for romance, Philibert, in the heart of St. Petersburg Russia is the perfect place to go. Located on a quiet street, this French cafe, with large windows, plush sofas, and décor reminiscent of Provence, will satisfy your senses. Hints of Dutch flavors blended into French fare make up Philibert's sophisticated, but  a homey menu that includes quiches, Dutch soups, salmon entrees in wine or spices, and several excellent variations on the salad.
Good to know: Brunch is served Sundays from 1-5 pm with hot and cold snacks, a glass of sparkling French wine, coffee, tea, and sweets. Even Vladimir Putin had dinner here once!

Вы владелец или менеджер этого ресторана? Свяжитесь с нами!

MARSEILLAISE
---
Address: Martynova Embankment 16 | St. Petersburg, RU | Phone: +7 (812) 498-7777
Relaxing Comfort, Gorgeous Interior, Children's Playroom!

The Marseillaise, a well known French restaurant overlooking the Srednaya Nevka River, offers a unique French menu and a nice amenity for adults with children – a special children's menu and spacious playroom designed just for kids. While the kids are having fun, you can relax and enjoy classic French cuisine with a glass of wine or a cup of cappuccino. A short stroll from Krestovsky Metro, this chic St. Petersburg's eatery describes itself as "a corner of sunny Provence," and lives up to it!
Good to know: A selection of beautifully-balanced dishes of meats, fish, seafood, and delicious soups are served with a friendly smile.
Вы владелец или менеджер этого ресторана? Свяжитесь с нами!

ENTREE
---
Address: Nikolskaya Square, 6 | St. Petersburg, RU | Phone: +7 (812) 572-5201
Outstanding Pastries, Classy Ambiance, Exceptional Food! 

Located near the Mariinsky Theater, many people enjoy a meal at this exquisite French restaurant before or after attending a performance. Even if you're not planning a trip to the theater, we highly recommend the experience of dining at Entree. Patrons who frequent this establishment say the food is on a level of dining that one would experience in France itself. The service is friendly and the atmosphere is fabulous, but the pastries are out of this world, so don't leave without trying a cream cake or eclair and a cup of superb coffee.
Вы владелец или менеджер этого ресторана? Свяжитесь с нами!
GARsON

---
Address: Bolshaya Konuyshennaya Street, 3 | St. Petersburg, RU | Phone: +7 (812) 717-2467
Bakery Heaven, English Speaking, Friendly Service!

Popular with patrons and hoteliers alike, Garson is known for its scrumptious baked goods. Hotels around the city order from Garcon. Yes, it's that good! Step in and you'll feel as though you've left St. Petersburg and entered a Parisian Bistro and authentic French-style bakery. This small, cozy French restaurant hosts an atmosphere filled with the sweet aroma of freshly baked loaves of bread, biscuits, crispy almond croissants, and great coffee. Pancakes and omelets get rave reviews, as does the Mussels in the apple-pear sauce. Friendly, English-speaking waitstaff make the Bar Garcon experience truly delightful. Definitely one of the best St Petersburg French restaurants.

Вы владелец или менеджер этого ресторана? Свяжитесь с нами!
CHEZ JULES

---
Address: Gangutskaya Street, 16 | St. Petersburg, RU | Phone: +7 (812) 275-4953
Homey Atmosphere, Sunny Terrace, Outstanding Food!

From morning until evening, this French restaurant is a favorite of St. Petersburg locals. Chez Jules offers a pleasant, cozy setting with outdoor seating on a veranda overlooking the park. The delicious home-style cooking is said to be soulful and we're going to fill you in on a little secret. The banana cake with syrup or caramel is divine! Perfect place for a hearty breakfast, business meeting, or evening romance. We also recommend the scallops, monkfish, snails, and trout ravioli in cream sauce and finishing an excellent meal with tiramisu or crème Brulee. Enjoy!
Вы владелец или менеджер этого ресторана? Свяжитесь с нами!
Tip: Please be sure you make a reservation before to go in any of the St Petersburg French restaurants listed here, especially during weekend.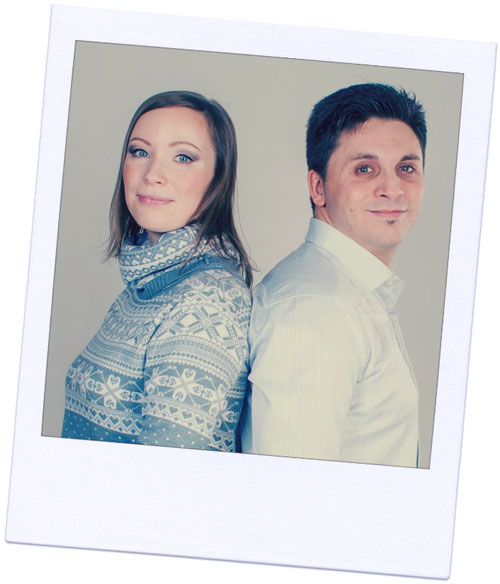 Hello! We are Davide & Anastasia the founders of st-petersburg-essentialguide.com.☺
We would like to let you know that apart from writing unique content for our travel website we can also help with the arrangement of your Airport Transfer, Private City Tour, and Russian Visa Support, or anything else you may need during your stay or the planning of your trip to St Petersburg Russia. Just get in touch with us today for more info!


---


From St petersburg French Restaurants return to St Petersburg Restaurants or go to the Homepage

DO YOU LIKE ST PETERSBURG ESSENTIAL GUIDE? HAVE YOU FOUND THIS PAGE HELPFUL?
---
If you do, please help others to find out about it. If you have a blog or website, or know someone who does, consider linking to us. Share the link on Facebook, Tweet it... you get the idea. Every link helps!