Mexican restaurants
Enjoy Mexican or latin food
in Saint Petersburg russia

---
Looking for some Mexican restaurants in St. Petersburg? Want to try Latin American food while you're in Russia? If so read on...

We must say that it's easy to get a craving for Mexican or Latin American food! All that gooey, melted cheese, crispy tortillas, spicy salsas, fajitas and enchiladas smothered in rice, re-fried beans, guacamole, sour cream, peppers, garlic and...Well, we can write a long list of reasons this cuisine is so delicious but let's keep it short.☺
It's worth noting that while you may not feel you've been swept away to an exotic Latino locale, you will definitely find in the city that some of the Mexican-Latin restaurants offer an exceptionally satisfying meal.

Our job is to help you navigate the world of dining here in St. Petersburg, if you haven't seen our main page about dining out in Russia' Northern Capital yet please click here, while if what you want during your trip to St Peterburg Russia is just to taste Mexican food, then you're on the right page! Here we are happy to share with you our favorite Mexican Restaurants in the city. Enjoy!

best MEXICAN RESTAURANTS

---
Hungry? If you are, choose where to eat from our list below of the Mexican Restaurants in St. Petersburg and book a table with us before you go.

LAS TORRES

---
Address: Nevskiy Prospekt, 53 | St. Petersburg, RU | Phone: +7 (812) 713-1453

Latin American, Extensive Menu, Delicious Food!

While in St. Petersburg, if you happen to be strolling near or staying at the Radisson Royal Hotel on the bustling Nevsky Prospekt, stop in for a delicious meal at this nearby Latin American restaurant. The rustic, cozy atmosphere, with wine barrels and bundles of hanging garlic, peppers and herbs is the perfect setting for freshly prepared Spanish fare with Cuban, Latin, and Brazilian undertones. The salmon steaks, halibut, and Corrida beef are beyond tender and tasty, they simply melt in your mouth. Spanish guitar, flamenco dance, and a great wine list are the magic ingredients for romance.
Вы владелец или менеджер этого ресторана? Свяжитесь с нами!

MACARENA
---
Address: Marata Street, 47 and Moskovsky Pr, 206 | St. Petersburg, RU | Phone: +7 (812) 906-3900

Always Open, Great Food, Live Music!

One of St. Petersburg's most colorful Latin American restaurants, Macarena's dimly lit interior also makes it a sophisticated and comfortable dining experience. If you're in the mood for Spanish, Mediterranean, Mexican and Italian cuisine served up with Latino spirit, this is where you'll find it. Great place for meeting friends, having a business lunch or romantic date. Open 24 hours, serving breakfast, brunch, and late-night menu of varied meats, fish, tapas, fajitas, risotto, Jamon, paella, dolma, and spicy Spanish wines. Outstanding food, fast and friendly service and live Latino music every Saturday night!
Вы владелец или менеджер этого ресторана? Свяжитесь с нами!

O!CUBA
---
Address: Rubinshteina Street, 36 | St. Petersburg, RU | Phone: +7 (812) 312-8892
Little Havana, Fun Experience, Outstanding Food!

Step in the door and you'll think you're in sunny Havana! A St. Petersburg jewel, this unique Latin American restaurant is brimming with Cuban and Caribbean influences, from the turquoise colors to the patio seating and fun wall murals. Even the staff radiates warmth and good energy! And the food? Outstanding! Tasty soups, stuffed peppers, paella, quesadillas in hearty portions with spicy heat. All reasonably priced and very satisfying. Eat and then dance the salsa! One other interesting feature – there's a 1950's Buick convertible inside the restaurant. Now how did they do that?☺
Вы владелец или менеджер этого ресторана? Свяжитесь с нами!
CONCHITA BONITA

---
Address: Gorokhovaya Street, 39 | St. Petersburg, RU | Phone: +7 (812) 570-6050
Lively Atmosphere, Excellent Food, Exceptional Service!

In an authentic Latin American style, this lively little restaurant is known not only for serving up great food but for being a laid back place where you feel like you're a part of the family. Set in a small, cozy atmosphere similar to an old wine cellar with arched stone ceilings and walls, at Cuban-owned Conchita Bonita, there's always some kind of party going on. Breakfast, brunch/lunch, late night dinner, and you can order from an assortment of tasty selections like fajitas! Enjoy beer, cocktails, and disco dancing after midnight and much more.

Вы владелец или менеджер этого ресторана? Свяжитесь с нами!
TEQUILA BOOM

---
Address: Voznesenky Prospekt, 57 | St. Petersburg, RU | Phone: +7 (812) 310-1534
Charming Cantina, Quality Food, Reasonably Priced!

Welcome to Tequila Boom, a Cantina chain with a history dating back to 1873, when the production of tequila began. With locations in Los Angeles, Acapulco and Cancun, this Mexican restaurant offers its classic cuisine of yummy enchiladas, burritos, and fajitas smothered in sour cream and salsa to patrons around the globe. A cheerful interior with colorful ponchos and sombreros is the backdrop for enjoying a vivacious dining experience that's more like a celebration! With an extensive menu, hefty portions, and a host of tequila-based cocktails to choose from, you'll be where the party is.
Вы владелец или менеджер этого ресторана? Свяжитесь с нами!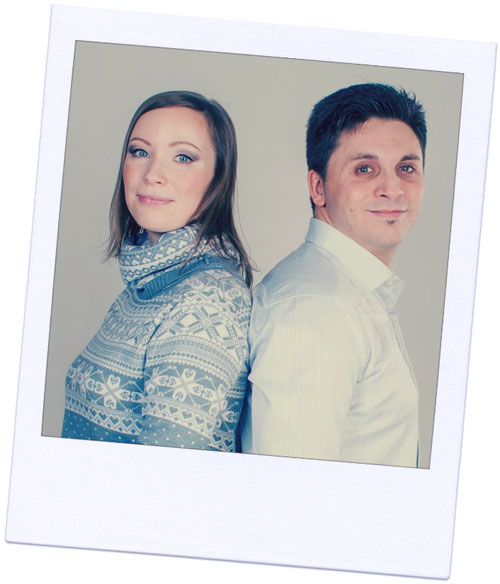 Hello! We are Davide & Anastasia the founders of st-petersburg-essentialguide.com.☺
We would like to let you know that apart from writing unique content for our travel website we can also help with the arrangement of your Airport Transfer, Private City Tour, and Russian Visa Support, or anything else you may need during your stay or the planning of your trip to St Petersburg Russia. Just get in touch with us today for more info!


---


From Mexican Restaurants St Petersburg return to St Petersburg Restaurants or go to the Homepage

DO YOU LIKE ST PETERSBURG ESSENTIAL GUIDE? HAVE YOU FOUND THIS PAGE HELPFUL?
---
If you do, please help others to find out about it. If you have a blog or website, or know someone who does, consider linking to us. Share the link on Facebook, Tweet it... you get the idea. Every link helps!