St Petersburg European Restaurants
Taste European Food in Russia
and Feel like at Home

---
Discover the best St Petersburg European Restaurants with our top recommendations and feel like in your country.
There are other national cuisines that don't always get their own billing, but they are just as valuable and certainly available here in the Northern Capital of St. Petersburg.
For example, there are local restaurants that offer a perfect melding of French and Dutch cuisine. Others might marry the flavors of old Russia with an English twist. And then there are distinctly European establishments that specialize in Greek, Spanish, German, and even Scandinavian fare.
Whether you reside here or you are visiting our beautiful and vibrant city, you are sure to find that St. Petersburg offers a wonderful array of nice restaurants that represent many countries! Here below you can find a list of our favorite St Peterburg European Restaurants, which we don't mind to recommend.

best ST PETERSBURG EUROPEAN RESTAURANTS

---
Hungry? If so, choose a place to go from our list of the best St Petersburg European Restaurants below. Reserve a table with us and enjoy an unforgettable dinner.

TAPAS BARSLONA

---
Address: Bolshaya Konyushennaya Street, 1 | St. Petersburg, RU | Phone: +7 (812) 900-0113

Catalan atmosphere, Delicious tapas, Large sangrias.

This European restaurant and gastropub recreate Tapas Barslona to a surreal degree – from its sidewalk decorations to the wooden interiors and sangria-laden atmosphere. If you happen to drop by on a football night, sit below the iconic bullheads and soak in the party atmosphere as jugs of sangria are served and small tapa sets with beer, wine, and liquors are replenished non-stop. For the best Spanish-Catalan experience, lounge outside on the summer terrace while savoring cigarillos with Spanish wine and madeira after a heady mix of paella, pork steak, and chorizos. This one of our favorite St Petersburg European restaurants.
Вы владелец или менеджер этого ресторана? Свяжитесь с нами!

GRAD PETROV
---
Address: Universitetskaya Street, 5 | St. Petersburg, RU | Phone: +7 (812) 326-0137
German beer hall, Authentic Bavarian beer Restaurant, great atmosphere!

No restaurant embraces its German roots more that Grad Petrov, smack in the tourist hub of Saint Petersburg. Not only are the beers here brewed with authentic Bavarian methods but you can also choose from a wide variety of classic German sausages, all in large portions. When not seated at the terrace people watching, you can head inside for a cave-like atmosphere under the brick walls as you listen to live piano, guitar, and accordion playing. Other cuisines include pork steaks and breaded veal with a wide variety of beers on offer.
Вы владелец или менеджер этого ресторана? Свяжитесь с нами!
MAXIMILIAN BRAUHAUS

---
Address: Savushkina Street, 141 | St. Petersburg, RU | Phone: +7 (812) 938-8893
Austrian dishes, Affordable meals, Large drinks menu.

Serving both affordable Austrian and Bavarian cuisine, the Maximilian Brauhaus chain of restaurants, beerhouse, hall, and mall outlet combine to give visitors to European restaurants in St Petersburg an all-around German culinary experience. Flip through its extensive beer, wine and liquor menu that is suited to both Russian and classic European cuisine served in a spacious atmosphere that can seat 700 people. The value-for-money meals include large servings of roasted dark, baked potatoes and schnitzels, perfect for meeting groups of friends at the end of a busy day around the city. Even Vladimir Putin had once eat here!

Вы владелец или менеджер этого ресторана? Свяжитесь с нами!

O' HOOLIGANS

---
Address: Konyushennaya Street, 14 | St. Petersburg, RU | Phone: +7 (812) 964-8040
Irish pub, Large servings, Long beer list.

Proudly Irish, O'Hooligans is the quintessential Irish pub, where you can sample a wide range of delectable cuisine, from assorted meat and sausages to veal steak and mussels with pancakes, with large groups of friends or on family outings. With low ceilings and warm lighting, the intimate atmosphere draws Saint Petersburg students and young professionals at the end of the working day for its sports-friendly layout, large Irish stout selection and moderate prices. You will be tickled pick by the classically Irish touches such as limericks and cartoons peppered throughout the décor and menu.
Вы владелец или менеджер этого ресторана? Свяжитесь с нами!
GRAF-IN
---
Address: Konnogvardeyskiy Prospekt, 4 | St. Petersburg, RU | Phone: +7 (812) 601-0160
European and International cuisine, Cocktails and hookahs galore.

Get ready for an eclectic range of international cuisine, from Japanese to Italian and even Myanmarese dishes paired with hookahs at Graf-in. Expect to see fashionable people and the Imperial City's high society come out in full force on the glass terrace, while you are enjoying the live music while surrounded by Graf-in's modern chic yet intimate furnishings. Cocktails are served all day long, and handpicked by cocktail expert Alexander Kan. Watch as your food is cooked in woks and Spanish jasper ovens for authentic tastes of Thai, Spanish, sushi, and Russian dishes. This one of the most coolest St Petersburg European restaurants.

Вы владелец или менеджер этого ресторана? Свяжитесь с нами!

KRIEK BRASSERIE

---
Address: Italyanskaya Street, 17 | St. Petersburg, RU | Phone: +7 (812) 595-4153

Belgian brasserie, great beers, standout mussel dishes.

Since opening in 2008, this Belgian brasserie has opened multiple restaurants in Saint Petersburg. Its summer terrace and wooden paneling inside provide the perfect atmosphere for sampling a large number of brews available in Kriek's beer boutique. You can choose from Trappist, lambic, or fruit beer (the most famous brand being Kriek itself). Other categories include white, blonde, amber, and dark beer. Like the beer, the cuisine is also cooked using traditional Belgian methods and recipes, such as Ghent steaks and soups as well as the preparation of blue and polurakushki mussels.
Вы владелец или менеджер этого ресторана? Свяжитесь с нами!
OLIVETTO
---
Address: Ligovskiy Prospekt, 61/63 | St. Petersburg, RU | Phone: +7 (812) 244-0001
Mediterranean restaurant, Generous servings, Fresh seafood.

Catering mainly to a tourist crowd, Olivetto combines large servings of fresh seafood prepared in risotto or pasta dishes with moderate prices. If you want to dine on something familiar, this is one of the go-to St Petersburg European restaurants for its small menu of recognizable Italian dishes and Russian staples. Aside from the fresh soups and seafood offerings, you will also enjoy the lamb pastille and sweet array of desserts. The décor is simple and atmosphere quiet, great for relaxing after a long day of seeing the sights.
Вы владелец или менеджер этого ресторана? Свяжитесь с нами!
Tip: Please be sure you make a reservation before going out for dinner in any of the St Petersburg European restaurants listed on this page, especially during weekend.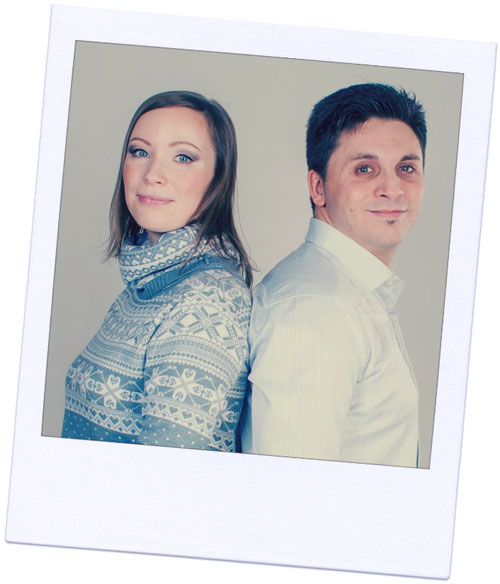 Hello! We are Davide & Anastasia the founders of st-petersburg-essentialguide.com.☺
We would like to let you know that apart from writing unique content for our travel website we can also help with the arrangement of your Airport Transfer, Private City Tour, and Russian Visa Support, or anything else you may need during your stay or the planning of your trip to St Petersburg Russia. Just get in touch with us today for more info!


---


From St Petersburg European Restaurants return to St Petersburg Restaurants or go to the Homepage

DO YOU LIKE ST PETERSBURG ESSENTIAL GUIDE? HAVE YOU FOUND THIS PAGE HELPFUL?
---
If you do, please help others to find out about it. If you have a blog or website, or know someone who does, consider linking to us. Share the link on Facebook, Tweet it... you get the idea. Every link helps!