St Petersburg Italian Restaurants
Taste Real Italian Food
in saint petersburg Russia

---
Discover the best St Petersburg Italian Restaurants with our top recommendations and feel like in Italy.

Saint Petersburg Russia is home to several outstanding Italian restaurants where anyone can taste great Italian food and wine, including ice cream.
Take it from me – I'm Italian and I know Italian cooking! I confess to being partial, but the popularity of Italian cuisine is world-wide, so not only is it an honor to share my knowledge, it's a privilege to recommend superb local establishments that bring out the best in Italian fare.

Quality, simplicity, and a love of long-held Italian traditions make our food delicious and famous worldwide. Hence, if during your visit to the imperial city you wish to eat Italian food, then I (Davide) recommend trying one of the St Peterburg Italian restaurants presented on this page.

 best sT PETERSBURG ITALIAN RESTAURANTS

---
Hungry? If so, choose a place to go from our selective list of the best St  Petersburg Italian restaurants below. Reserve a table with us and enjoy an unforgettable dinner.

TRATTORIA DA STEFANO

---
Address: Malaya Morskaya Street, 6 | St. Petersburg, RU | Phone: +7 (812) 314-6844
Swedish and Italian cuisine, Mouthwatering frutti di mare.

With a Swedish owner and an Italian head chef, Trattoria da Stefano has the best of Europe to offer right here in St Petersburg Russia: delicious pizzas and pasta cooked the authentic Italian way and classic Swedish meatballs all in one place. Tourists have often stumbled upon this small establishment to find friendly service and a family-like environment serving genuine thin-crust pizzas with assorted toppings. You may think the dishes are limited to frutti di mare, fillets, soups, and salads – but all come with dozens of delicious variations fresh out of the oven and kitchen – that keep drawing visitors back for more.
Вы владелец или менеджер этого ресторана? Свяжитесь с нами!
CAPULETTI

---
Address: Bolshoy Pr. 74 (Petrograd Side) | St. Petersburg, RU | Phone: +7 (812) 232-22 82

Authentic Italian dishes, Pizzeria décor, Affordable meals.

Another themed restaurant by the award-winning Ginza Project, Capulletti has been drawing rave reviews from enthusiasts of St Petersburg Italian restaurants. Its two floors and three halls are designed just like an Italian pizzeria and diner, with bona fide focaccia and pasta. You can expect a dedicated sommelier just for your table, to choose the best wines for your dishes. Enjoy your pizzas straight out of a wood-fired oven, and meats from the grill. Its breakfasts of brioche, paninis, mueslis, and omelets is a great way to start your day. Even Vladimir Putin had dinner here once so maybe you should try it too!☺
Вы владелец или менеджер этого ресторана? Свяжитесь с нами!

LIMONCELLO
---
Address: Liteiny Prospekt, 40 | St. Petersburg, RU | Phone: +7 (812) 955-7961
Large wine list, Fresh antipasti and fish dishes, Cheap pizzas.

Hidden away in the heart of Saint Petersburg, Limoncello café-like set up reveres Italian wines, and its extensive wine list is a testament to its enthusiasm. You can expect simple décor and menus, but quality food across the board – from the antipasti of bruschetta, zucchini rolls and beef carpaccio to meat, and fish dishes like pork Florentine, branzino, and polo masala. Don't miss out on its soups – minestrone, fradzhole, pomodoro, and spinach with salmon – classic Italian creations. All pizzas come with a 30% discount so Limoncello is great for a family outing.
Вы владелец или менеджер этого ресторана? Свяжитесь с нами!
LITTLE ITALY

---
Address: Italianskaya Street, 10 | St. Petersburg, RU | Phone: +7 (812) 571-2350
Frequented by Italians, Vegetarian and family-friendly.

Captained by an Italian chef and decorated with Venice in mind, Little Italy is currently one of the most popular St Petersburg Italian restaurants. A small charming trattoria, Little Italy's atmosphere of chatter and quaint interiors with wooden benches attract even native Italians to its doors. Vegetarians will love the menu, as vegetarian pizza and other diet-friendly dishes are healthy yet delicious alternatives to the usual fare. If you're visiting Saint Petersburg with your family, the filling children menu is another great plus point, so give it a try.

Вы владелец или менеджер этого ресторана? Свяжитесь с нами!

CHIPOLLINO
---
Address: Fontanka River Embankment, 8/2 | St. Petersburg, RU | Phone: +7 (812) 998-9982
Quaint community hub, Moderate prices, Fresh ingredients.

With interiors furnished in white tones as well as embankment views, Chipollino is common place for a night out with friends or even business dinners. It is most known for fresh ingredients, from porcini mushrooms to the crabs and prawns in its risotto and pasta dishes. You will even enjoy the Caesar salads and grilled vegetables, as well as classic Italian pizzas  - a welcome respite from the Russian food offered everywhere in the city of St Petersburg. Spoilt for choice? Worry not. Chipollino is known for its friendly and knowledgeable staff.
Вы владелец или менеджер этого ресторана? Свяжитесь с нами!
---
AMARCORD CAFE

---
Address: Zhukovskogo Street, 49 | St. Petersburg, RU | Phone: +7 (812) 948-2005
Italian hub, Great espressos, Affordable fresh dishes.

Owned by Italian native Andrea B., Amarcord combines a bar and restaurant in a friendly café setting. Sit back on one of the long couches or simple wooden chairs as you watch the sidewalk traffic and dig into cheese plates, meat plates, pasta, and fresh salads. Frequented and approved by Italians, you can often see them pop in to say Ciao and kick off their days with Amarcord's iconic cafe espressos. There is a new dish every day, so don't hesitate to mix it up for a memorable St. Petersburg dining experience.
Вы владелец или менеджер этого ресторана? Свяжитесь с нами!

ITALY BOTTEGA

---
Address: Bolshaya Morskaya Street, 14 | St. Petersburg, RU | Phone: +7 (812) 944-0300
Large menu, Affordable meals, Great fillets and desserts.

Founded by Mikhail Sokolov, who also owns under patisseries, restaurants, and bars under the ITALY  brand sprinkled through Saint Petersburg, Italy Bottega is the result of six years of him studying Italian cuisine. This restaurant serves up everything Italian from different pasta types and preparations, as well as gelato, carpaccio, and sumptuous veal fillets. The extensive menu leaves you spoilt for choice, but handy indicators show you which are vegetarian or eco-friendly, as well as more spicy dishes like the beef tenderloin cooked with green peppers or devilled chicken.
Вы владелец или менеджер этого ресторана? Свяжитесь с нами!
TESTO
---
Address: Grivtsova Street, 5/29 | St. Petersburg, RU | Phone: +7 (812) 315-6420
Basement bar, Value-for-money food, Great seafood risottos.

Cozily hidden away in a basement near Kazan Street, once you pass through Testo's understated entrance, you will enter a quaint modern whitewashed interior with low hanging lights. Meaning dough in Russian, Testo offers the most value-for-money among the many St Petersburg Italian restaurants. It sits in the city's historic quarter, a stone's throw away from St Isaac's Cathedral. Stop by for an espresso or some of the cheap house wines. Everything - from the ciabatta and focaccia bread and fish soups to the pizza, pasta and hot dishes – tastes excellent.
Вы владелец или менеджер этого ресторана? Свяжитесь с нами!
Tip: Please make sure you book a table before you go to any of the St Petersburg Italian restaurants listed here.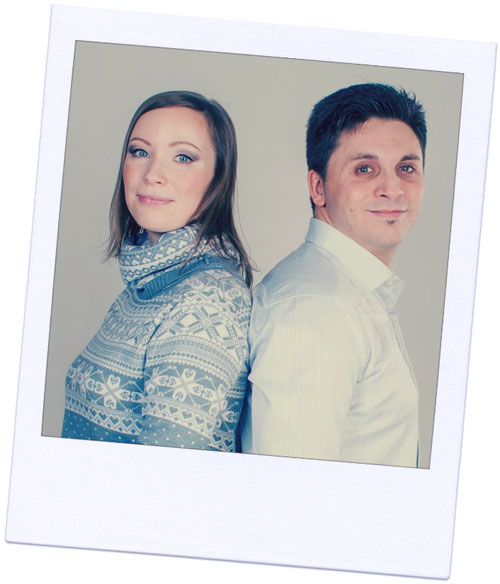 Hello! We are Davide & Anastasia the founders of st-petersburg-essentialguide.com.☺
We would like to let you know that apart from writing unique content for our travel website we can also help with the arrangement of your Airport Transfer, Private City Tour, and Russian Visa Support, or anything else you may need during your stay or the planning of your trip to St Petersburg Russia. Just get in touch with us today for more info!


---


From St Petersburg Italian Restaurants return to St Petersburg Restaurants or go to the Homepage

DO YOU LIKE ST PETERSBURG ESSENTIAL GUIDE? HAVE YOU FOUND THIS PAGE HELPFUL?
---
If you do, please help others to find out about it. If you have a blog or website, or know someone who does, consider linking to us. Share the link on Facebook, Tweet it... you get the idea. Every link helps!