ST PETERSBURG NIGHTCLUBS
Find WHERE TO dance & meet RUSSIAN girls!

---
There are many St Petersburg nightclubs to dance and drink the night away, but which one's are the best? Here's the answer.
St Petersburg Russia has an amazing array of bars and clubs for all ages and everyone's taste, running almost every night of the week, and opening until the dawn, though the weekend is considered the best time to go out and party.

If you love to soak up the music and you are willing to stay up until the wee hours, there are dozens of places to go dancing in Saint Petersburg. Be you a new commercial or rock aficionado, a hardcore clubber, or just a nostalgic 80s retro music, you will always find a unique and interesting spot to hang out.
Whether you are a visitor or living here, going out in St. Petersburg is a fun experience because booze, good music, and beautiful Russian girls abound in this vibrant and cultural city. So, if you are up for a great night, here are some of the best St Petersburg Nightclubs you should not miss for dancing and partying the night away.☺

ST PETERSBURG NIGHTCLUBS - learn where to go

---
Below you can find a list of the best St Petersburg nightclubs centrally located worth visiting for an awesome night out with friends or even on your own. Click on the links below and learn more about each of them.

RETRO DISCO CLUB GAGARIN

---
Address: Komendantskaya Square, 11| St Petersburg 197227 Ru| Phone: (+7) 812 604-21-58
"Step back in time and have fun"
If you love the music of the 80s and 90s then head straight to Retro Disco Club Gagarin. Let the music take you back to those salad days of your youth – this club appeals to all ages, but even better for those who experienced first-hand the fabulous music of the 80s and 90s.  Pretend you're 16 again, or just close your eyes and the music will take you there! The club has a great atmosphere with delicious food and affordable prices. Bookings are recommended if you want to find a place to seat.

Details:

Type: Sophisticated adults
Good for: Retro music aficionado

Location: Vyborg side (Not central)
Metro: Komendantskiy or Pionerskaya
Working hours: Fri - Sat, from 8 pm to 6 am; (The club is temporarily close but it will be reopening soon).
STACKENSCHNEIDER CLUB
---
Address: Kochyushennaya Square 2| St Petersburg 191186 Ru | Phone: (+7) 931 208-41-95
"One of the most-feel like European St Petersburg nightclubs"
If you're looking for a cool music club in the heart of St. Petersburg then visit the Stacken as locals call the Stackenschneider Club. Open from midnight to 8 AM this underground upmarket bar and club promotes a variety of emerging music talent both local and international. Head along to the Stackenschneider Club to hear the latest trends in techno and dub techno music – the DJs are right in the middle of the dance floor so you won't miss a beat. You can also dance at sunrise on the roof terrace – what a way to start your day! As a bonus, their restaurant serves delicious food. 

Details:

Type: Sophisticated music buffs
Good for: Hardcore lovers
Location: Admiralty side, Central
Working hours: Fri - Sat, from 12 pm to 8 am
GRYBOYEDOV CLUB
---
Address: Ul. Voronezhskaya, 2A| St Petersburg 191119 Russia | Phone: (+7) 812 764-43-55
"Fashionable underground club"

Griboyedov Club is quite literally underground – located in a bomb shelter and it also boasts a stunning summer terrace where you can view the city. Come here for cheap Russian vodka and great alternative rock and other music. Plenty of room for everyone in its various rooms – a concert hall, a famous bar, lounge area, and standing/dance area as well as cozy open-air spaces. Everyday events present gigs as diverse as jazz and funk, reggae and punk, hip-hop, and dance parties. As well as regular club events you can watch sports live shows, book tables, and have a reception or party here.

Details:

Good for: Alternative rock music lovers
Location: Admiralty side, Central
Metro: Ligovskiy Prospekt
Working hours: Mon - Thu, from 12 pm to 6 am; Fri, from 1 pm to 6 am; Sat - Sun, from 2 pm to 6 am
LOMONOSOV DISCO BAR
---
Address: Ulitsa Lomonosova, 1| St Petersburg 191023 Russia | Phone: (+7) 812 934-90-90
"A place for party-harders"
Lomonosov Club is open from 11 PM to 7 AM and has plenty of space – three floors in fact.  One floor is Karaoke and the others are bar and club floors. This is a club where you can party hard out – sing karaoke, smoke hookahs, or dance on the bar tops if that's your thing, although there are two dance floors. Live music and hot show programs are on offer. This is the place to head for great cocktails and to see beautiful Russian girls while listening to cool music. Definitely one of the hottest St Petersburg nightclubs since 2010.

Details:

Type: Young and party people
Good for: Club and Hot Bar scene
Location: Admiralty side, Central
Working hours:

Mon - Wed, from 10 pm to 6 am; Thu, from 10 pm to 8 am; Sat - Sun, from 10 pm to 8 am



METRO CLUB
---
Address: Ligovsky Prospekt 174| St Petersburg 192007 Russia | Phone: (+7) 812 766-02-04
"Every night is party night"
Metro Club is a night club and party venue with three floors of music and dancing to suit your mood. The club is open from 9 PM to 6 AM and is perhaps one of the oldest St Petersburg nightclubs, very popular among students. On four nights a week after 1:30 AM go to the third floor to the strip club to see an erotic show with both male and female dancers. The second floor serves German beer that's brewed on the premises. Wednesday nights can be hectic as it's student night. Party hard here in this modern building with neon lights, lasers, and go-go dancer platforms.

Details:

Type: All ages, mostly youngest
Good for: Club scene, Restaurant, pubs, Students
Location: Admiralty side, Central
Working hours:

Restaurant / pub - every day from 11:30 to 23:30; Night club - Friday and Saturday from  23:00 to 06:00



NEBAR

---
Address: Liteyniy Avenue, 57| St Petersburg 191014 Russia | Phone: (+7) 812 995-05-05

"Fashionable and fun"
Open from 6 PM to 6 AM Nebar is one of the most popular St Petersburg nightclubs among locals. This is an award-winning night club where you should come for a superb night of wining and dining. The food (both Russian and Western) is very good, the cocktails are delicious, and the music is fantastic. You have three levels of entertainment to choose from. The main floor is a bar with fashionable clientele, the terrace bar offers VIP tables, and the basement level is where the DJs get the crowd going. The club insists on a reasonable standard of dress.

Details:

Location: Admiralty side, Central
Working hours:

Sun - Sat, from 6 pm to 6 am




TIP: Other St Petersburg nightclubs worth checking out which are centrally located are Santa Barbara (A fashionable place in the city center with several zones, including karaoke, deep terrace, and banquet hall); and Cafe Del Mar (A very nice and cool place with a lot of great dishes menu, free Karaoke, and Russian carpet dance floor with plenty of girls during the weekend).
In addition to that, if you don't mind to travel outside the city and you want to go where the real locals go, then you should try the Club Fabrique (located south of the city) and the Club 154 (located in the north part of the city), both are retro funky clubs where they play music from the 70s, 80s, and 90s. There you can eat, drink and smoke hookah, and have a lot of fun. Please be aware that the English language is not spoken as these places are off the tourist radar.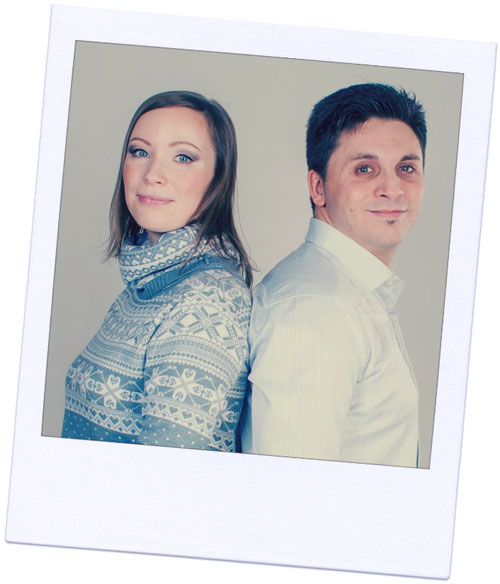 Hello! We are Davide & Anastasia the founders of st-petersburg-essentialguide.com.☺
We would like to let you know that apart from writing unique content for our travel website we can also help with the arrangement of your Airport Transfer, Private City Tour, and Russian Visa Support, or anything else you may need during your stay or the planning of your trip to St Petersburg Russia. Just get in touch with us today for more info!


---


From St Petersburg Nightclubs return to St Petersburg Nightlife or go to the Homepage

DO YOU LIKE ST PETERSBURG ESSENTIAL GUIDE? HAVE YOU FOUND THIS PAGE HELPFUL?
---
If you do, please help others to find out about it. If you have a blog or website, or know someone who does, consider linking to us. Share the link on Facebook, Tweet it... you get the idea. Every link helps!