Military Historical Museum of Artillery
a vast amount of great history
in saint petersburg russia

---
The off-the-beaten-path Military Historical Museum of Artillery is a place for history-lovers.

The Military Historical Museum of Artillery, Engineers and Signal Corps, is a must-see for military enthusiasts and the place to explore an extensive collection of uniforms, arms, equipment and artillery from the middle ages to the present.

From 17th century cannons to arms used during the days of the Mongols, to early attempts at machine guns to cutting edge technology of its time that failed, visitors are taken on a journey through history from medieval times to WWI, WWII and the Cold War.
The large 3-story building, which was once an arsenal, now offers a collection of memorabilia, such as medals and gifts given to Russian emperors and high-ranking commanders, along with Swedish and Turkish trophy arms and the personal arms of Napoleon from his invasion of Russia.
One of the most popular exhibits is a large room dedicated to the Kaladhnikov AK-47 and its designer, Mikhail Kalashnikov. The outside courtyard offers an impressive exhibition of heavy artillery and missile launchers, which can be explored for free.
Those who aren't normally interested in the subject of military history say the Artillery Museum is a pleasant surprise and a great place to take a family of all ages for a relaxing 2-3 hours of education and fun. Only a 10 minute walk from Gorkovskaya Metro Station, military buffs encourage those who have a passion for military history to put this attraction at the top of their to-do list.☺
a look inside the
Military Historical Museum of Artillery

---
Interested to visit the Military Museum? If so, click on the links below or scroll down the page to learn more

more about the museum of artillery

---
Within easy walking distance from the city center, the Military Historical Museum of Artillery, Engineers and Signal Corps is direct across from the Peter and Paul Fortress and the Kronverskiy Canal on Petrogradskiy Island.

The museum is very big and the entrance fee is cheap. Here you can learn a lot about all the wars that Russia fought in the past. If you decide to go, the following exhibitions await you:
Cannons made by Andrei Chokhov, maker of the famous Czar Cannon


An official 18th century chariot used for transportation


Cannons from the "Entertainment Regiments" of Peter the Great


Medals and personal arms of Russian emperors and high ranking commanders


Gifts given to emperors and military officers


Trophy arms of the Swedes and Turks


Napoleon's personal arms from his invasion of Russia


The famous Katyusha rocket launcher of WWII


Large room dedicated to Mikhail Kalashnikov and the Kalashnikov AK-47


 Cold War era artillery, anti-aircraft systems, armored vehicles and missiles


15V75 Signal Vehicle


15V148 Command Vehicle


15U168 Topol ICBM Launcher


9P149 Shturm-S Tank
As with most Russian museums, visitors are allowed to get close to the exhibits and see many of the intricate and interesting details, and although the descriptions are written in Russian, those familiar with military history say the information and dates are self-explanatory.

interesting facts
---
You should know that the building was originally an old arsenal and it is both large and over multiple levels.
Visitors are allowed to climb on designated tanks, which is as exciting for grown-ups as it is for kids. The Military Historical Museum of Artillery, Engineers and Signal Corps also has a small shop to purchase models and miniature soldiers as souvenirs and a small cafe for a quick refreshment.
where to buy tickets
---
You can buy tickets upon your arrival at the ticket office inside the building.

how to get there
---
Take the subway metro to Gorkovskaya Station. Exit to the right and walk through the park towards the Peter and Paul Fortress. At the Kronverkskiy Canal, turn right and walk about 10 minutes along the Kronverkskaya Embankment and Kamennoostrovskiy Prospekt. The Artillery Museum will be on your right-hand side. The entrance is on the riverside.

practical information
---
Address: 7, Aleksandrovsky Park
Metro: Gorkovskaya or Sportivnaya
Telephone: +7 (812) 232-0296
Open: Wednesday to Sunday, 11 am to 6 pm, last admission is at 5 pm
Closed: Monday, Tuesday as well as the last Thursday of each month
Website: www.artillery-museum.ru
Admission: Adult: 400 Rubles Student: 250 Rubles
Photo and video: Possible but under payment
Accessibility note: Wheelchair access is available to main collections on the 1st and 2nd floors. Third floor is not accessible.

tips & recommendations
---

Please note that exhibits are identified in Russian only. If you would like to have assistance in English, a local tour guide or a staff member from the museum can provide a guided tour. Also note, many visitors familiar with military history say the lack of English does not impede their ability to understand, as the dates provided are self-explanatory.
For your information, the outside exhibits in the courtyard are free.


Visitors are allowed to climb on some of the outdoor tanks. Kids love this!


The souvenir shop and cafe are very small but good enough to have a cheap and decent cup of tea and rest.



If you plan a visit there takes at least 2-3 hours to see it all. Some say they could easily spend more time there.
You can combine a stop to the Museum together with a visit to Peter and Paul Fortress as they are very close to each other.
Before you start your visit we suggest that you remove bags and coats and leave them at the cloakroom, where there is a free service before visiting the halls. Start your tour on the right-hand side of the main ticket office.

accommodation nearby
---
Our picking list of hotels near the Military Historical Museum of Artillery

must-have travel resources

---
Our picking list of essential travel resources for your trip to Russia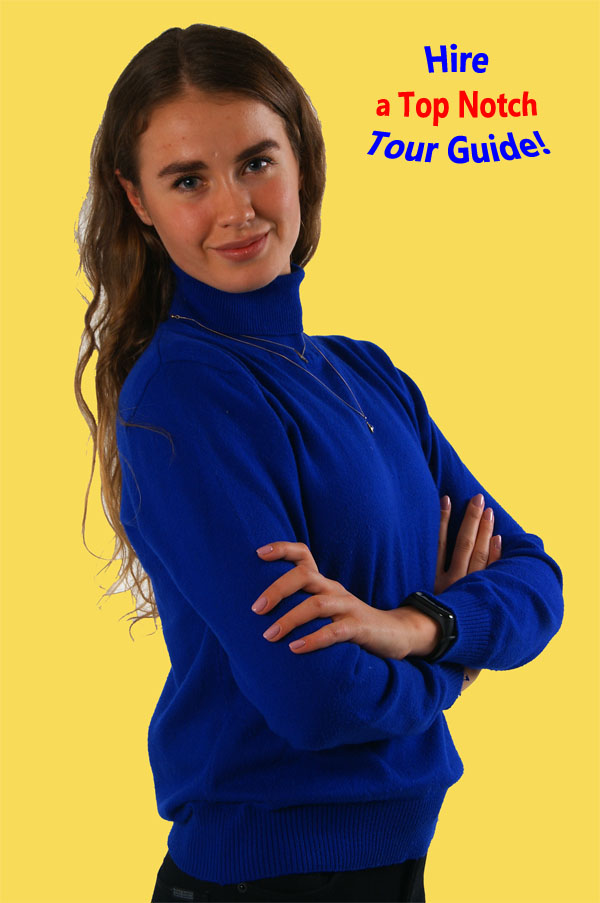 LOOKING FOR A PRIVATE TOUR?

Book a guided city tour with one of our professional tour guides, and get the most out of your visit to Saint Petersburg, and beyond.

---


From Military Historical Museum of Artillery return to Attractions or go to the Homepage

DO YOU LIKE ST PETERSBURG ESSENTIAL GUIDE? HAVE YOU FOUND THIS PAGE HELPFUL?
---
If you do, please help others to find out about it. If you have a blog or website, or know someone who does, consider linking to us. Share the link on Facebook, Tweet it... you get the idea. Every link helps!