Russia Travel Insurance
Get Covered, Travel Worry Free, and Stay Safe!

---
Looking for Russia travel insurance? If so, don't look any further. Here you can search, compare, and buy your trip insurance online with just a few clicks.

Whether you travel to Russia for pleasure, business, adventure, or any other reasons, you will need to buy travel insurance before you go. I know that you may think "I am healthy. I don't need Russia travel insurance. I won't get sick".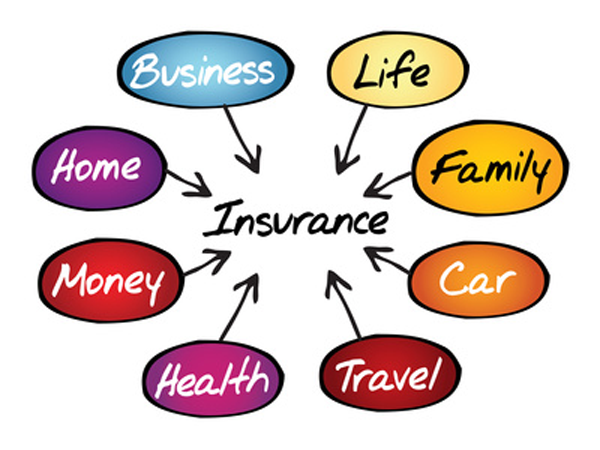 I have no doubt that you are the most healthy person in the world, but if you want to travel to St Petersburg or Moscow, and Russia in general, you must have medical health insurance in order to be able to get a Russian visa.
Also, don't forget that travel insurance is very important because it gives you medical protection, and it covers you when your camera breaks, your trip is cancelled, a family member dies and you have to come home, or if something is stolen. 
I have an annual policy myself, and as a keen traveller I believe this is the single most important thing you should get but hope to never have to use. And, as it only costs a few Euros or Dollars a day, you're foolish not to get it.
I never planned on breaking my leg in Russia during my first trip but I did and, if it wasn't for my Russia travel insurance, I would have been out a lot of money.☺So my advice to you, and any traveller out there, is that you should make buying travel insurance a part of your planning as you never know what could happen during your trip.
But you may wonder, with the myriad of plans and companies out there, which one should I choose?
You're right! With the larger number of plans and companies on the market it is easy to get confused. That's the reason why I set up this page! Here I would like to share with you some good travel insurances I know and I've used in the past that are simple, flexible, and possibly tailored to your travel needs, plus you can even learn a few useful tips on what to look for in a plan.
Want to take out decent travel insurance for Russia?

If so, read on and click on the links below.

YOUR RUSSIA TRAVEL INSURANCE IN A FEW CLICKS

GET A REAL TIME QUOTE

---
Below you can get a real time insurance quote for your trip to Russia from World Nomads. With World Nomads you can buy, extend and claim your Russia travel insurance online, even after you've left home. Start searching now and apply today!

Why Buy Travel Insurance From World Nomads.com?

---
Because...
You're backed by specialist insurers who give global assistance.
It is available to people from over 140 countries and in several languages.
We have partnered with WorldNomads.com to keep you travelling safely.☺

WHAT TO LOOK FOR IN TRAVEL INSURANCE?

---
Generally speaking, when looking for a plan, you should make sure your Russia travel insurance covers all medical expenses for injury or illness, as well as theft of valuables, damage to baggage and cancellations or interruptions to flight plans.
But, the first thing you should really check is if they offer a high coverage limit on your medical expenses. From my own experience, a great policy plan should have at least a medical cover of $100,000. If you can find a coverage care plan up to $1,000,000 USD or preferably around $3,000,000 USD, that would be even better.
Why?
Simply because if you get sick, injured, or need serious attention and have to search for professional care, you want to be sure your high hospital bills are covered. Accidents can happen to anyone, and medical costs overseas can reach hundreds of thousands of dollars. So, the worst thing you can do is go cheap and get a policy with a $25,000 coverage limit, break a leg or upper limb, and reach that limit before they are done taking care of you.

The second thing you should check is if your policy covers emergency evacuation back to your country of residence and care that is split from your medical coverage. For example, if you're climbing in the mountains or hiking in the woods and accidentally break your leg, like I did☺, your policy should cover your evacuation to the hospital with a flight back home included. It should also cover evacuation to a safer place if a natural disaster occurs. I don't really want to sound too pessimistic here, but nowadays natural disasters happen frequently any where in the world.
Additionally, other things your Russia travel insurance should include is coverage for broken camera and gizmos like laptop or iPods, funeral expenses, personal liability, and even emergency dental treatment.


SO WHAT SHOULD YOUR TRAVEL INSURANCE COVER?

---
In my view, great travel insurance should always include the following provisions:

Cover most countries in the world.
Cover injury and sudden illnesses.
24 hrs emergency services and help.

Cover theft and loss of cash or some belongings (up to a limit) like jewelry, baggage, documents, cameras, laptops, etc.
Cover accidental damage of your gear such as iPads, laptops and digital cameras in specific incidents up to individual item limits.

Cover flight and hotel cancellations, including flight date changes, and other transportation bookings if you have a sudden illness, death in the family, or some other emergency.
Cover emergencies like conflict in the country visited, natural disasters, etc. (unexpected things that cause you to head home early).
Cover your transport to the nearest, appropriate medical facility. Plus it should include, reasonable additional travel and accommodation expenses for a friend or relative to accompany you while you're in hospital and/or during repatriation.

Have financial protection if any company you are using goes bankrupt and you are stuck in another country.
If you're considering a policy that doesn't cover the bullet points above, then don't buy it!

THINGS TO WATCH OUT FOR

---
While you're reading through the small fine print of your Russia travel insurance, keep in mind the following potential pitfalls.

The majority of companies consider motorcycling, diving, parachuting, hot-air ballooning and many other largely safe activities as hugely dangerous pursuits. Falling off your motorbike, breaking your arm and spending a few days in hospital will only be more painful if your insurer company tells you the bill is all yours. So look carefully at what your policy covers.

There is no point in having travel insurance for your trip to Russia if it doesn't cover Russia.

Most travel insurance policies only have a maximum payout per item, usually from $250 USD to $500 USD, as part of their basic coverage. (You don't want your $1,800 video camera stolen only to find out your insurer has a maximum payout per item of $300). So, make sure you buy a plan that is high enough to cover your gear or choose a policy that allows you to increase the limit.

The excess is the amount you have to pay to lodge a travel insurance claim. If the stolen goods part of your policy has an excess of $100 and you have a camera worth $150 stolen, you must pay the first $100. Many travel insurance policies have excesses so high it is hardly ever worth claiming.
Policies do not normally cover alcohol or drug-related incidents, or carelessness in handling your possessions and baggage. This means that you won't get reimbursed if the problem happened because you were reckless. And remember the term of reckless for many insurers may have various interpretations. So make sure your Russia travel insurance includes that!

MAKING A CLAIM

---
If for any reason you need to make a claim, keep in mind that any insurance company, no matter how good will try to avoid paying out as much as they can.
Why?
Simply because they are in for a profit! Do not forget that they are, after all, an insurance company doing business and they don't make money by paying out to every person claiming back their benefits.
Also, don't expect to receive your money in short time because even the best companies drag their feet. If you want to ensure that your insurer will pay your claim, make sure you have all your receipts, necessary forms, and proper documentation – all of it will help make your claim go through a lot quicker.

WHO WE RECOMMEND

---
Nowadays, there are many insurers out there, so choosing your Russia travel insurance can be a bit daunting, but don't worry! If you follow my tips and recommendations highlighted on this page it will be easier and faster.
Anastasia and I (Davide) when we travel (and we travel a lot), we use only one provider for all of our travel needs, which is World Nomads.
We've been using them starting in 2006 and since then we never use any one else. Before we've tried out a few other companies which were not so bad, but no one has offered a good deal for the price like they do. Also, they are very reputable, and claims are quickly and fairly processed - plus, you can even extend or claim a policy online.
Apart from our favorite insurer above there are also other good companies worth a try.  For example, you could use Columbus Direct, Travel Guard, Just Travel Cover, and Sta Travel. From what I hear these seem to be the best ones on the market!
If you live in one of the EU states, you're a UK, Australian, and New Zealand or Japanese citizen, then use Columbus Direct. Their policy plans start at about €40 per week and they offer some of the lowest prices available. You can apply online and your Russia travel insurance document will be emailed to you in a few minutes. You can then print it out and bring it, along with the other documents needed, to apply for the Russian visa.
Alternatively, if you're a citizen of USA or Canada, use Travel Guard. As far as I know they have some of the lowest prices on the market as well and it's run by AIG. Their travel health insurance plans (that also cover other travel-related risks, such as flight or hotel cancellation,etc.) start at $50 per week. Not bad!
If you live in the UK, and you have a pre-existing medical condition or are over 65 (no age limit), use Just Travel Cover, a great  travel insurance for people with pre-existing medical conditions and travellers over 65. If you go with them, there is no need to hide your medical history conditions from their insurer.☺
If you're a student instead, then look no further than for STA Travel, the world's largest travel company for students and young people. Owned by the Swiss Diethelm Keller Group, a mark of prestige and guarantee, it offers several discounted travel insurances for students and teachers.
At the end of the day buying travel insurance is a personal decision. But when it comes to Russia you have no choice. You need it and that's all there is to it! So, stop searching for your Russia travel insurance NOW. You have all the best ones on one page right here at your fingertips! Just choose one of them, and have peace of mind.

TIPS AND RECOMMENDATIONS

---

Before you buy your Russia travel insurance check your credit card policy out. You might already have this insurance provided by your credit card issuer. If you do, contact them, and ask them to send you a letter per post or email, which states that your travel insurance covers Russia for the duration of your trip.
If you're from UK, your NHS health insurance is valid in Russia and you can be treated in state hospitals for free. Don't you believe me? If so take a look Here.
Citizens of all other countries, like USA, Canada, EU states, Australia, New Zealand, and Japan will need to buy travel insurance that has medical and health coverage valid for the duration of their visa validity. You can buy your Russian travel insurance online, and save money, or directly through any insurance agency, but spend more. Up to you!
Remember, the coverage of your Russia travel insurance must comply with the duration of your visa validity.
When choosing your Russia travel insurance, make sure you read the policy fine print carefully, especially the exclusions.
Make sure you buy your insurance policy when you buy your trip. Not all insurance policies cover cancellation, so please read the policy wording relevant to you carefully
Remember that organizing travel insurance is an essential part of preparing for your trip regardless where you go. If you are uninsured, you, or your family, are personally responsible for covering any medical or other costs resulting from unexpected incidents or accidents. So make sure you buy a good Russia travel insurance, and if you do, don't be cheap with your health. ☺
Hope this helps!

Written by Davide C.


---

From Russia Travel Insurance return to the Homepage

DO YOU LIKE ST PETERSBURG ESSENTIAL GUIDE? HAVE YOU FOUND THIS PAGE HELPFUL?
---
If you do, please help others to find out about it. If you have a blog or website, or know someone who does, consider linking to us. Share the link on Facebook, Tweet it... you get the idea. Every link helps!