best st petersburg sport bars
enjoy Big Screens, Memorabilia,
Great Food & Brew in Russia

---
St Petersburg sport bars are great places to catch the live action of your favorite team. Find out where you should go during your Russian stay!

There are plenty of sports bars in Saint Petersburg where you can cheer on your favorite football team or simply grab a drink over some rugby, hockey, or cricket.

From dedicated football pubs and those showing worldwide sporting events to more relaxed bars in hotels, the city of Peter the Great has something for everyone. As soon as you step inside you'll find giant screens, projectors, sports memorabilia, and a sports-mad crowd.
And, if this is not enough, you may even find a few sports bars where you can play billiards, ping pong, bowl, and more. You really can't go wrong with whichever bar you choose. And fun is guaranteed!☺

If when you're in the imperial city you're searching for a good venue to watch your favorite sports team with Russian fans and want to sip Guinness, Paulaner, Augustiner, or just taste a Russian beer, then take a look at our favorite list of St Petersburg sport bars presented on this page.

st petersburg sport bars - learn where to go

---
On this page we came up with a list of what we think are the most popular St Petersburg sport bars. Click on the links below and learn more about each of them.

street food bar no. 1
---
Address: Ul. Universiteskaya, 25 | St Petersburg 199034 Russia | Phone: (+7) 812 325-11-22
"Sport heaven"

Situated on the University Embankment this sports bar is the place to come to enjoy a beer and great snacks while watching your favorite sport. Multiple screens ensure you won't miss any action, and if you're hungry the food menu is comprehensive. You can play a range of bar games too. The modern stylish interior is welcoming and when the weather is good there's a terrace overlooking the Neva River. Street Food Bar No. 1 is open daily from 8 am to midnight.
Details:

Location: Admiralty side, Central
Working hours:

Sun - Sat, from 8 am to 12 am



rugby house pub
---
Address: Ul. Goncharnaya, 24 | St Petersburg 191024 Russia | Phone: (+7) 812 942-92-03
"Cozy and welcoming pub"

As you'd expect from a sports bar, Rugby House Pub has a range of rugby memorabilia adorning the walls and show cabinets. The bar provides coverage of all live sport and offers promotions at the bar. For instance, "order 2 glasses of stout and get another one free". The food menu, available from midday to 5 pm weekdays, is really good and caters to fitness fanatics too. This is the only pub in Russia that is dedicated to Rugby. The pub is open from 11:30 am to midnight (1 am on Fridays and Saturdays). 

Details:

Location: Admiralty side, Central
Working hours:

Sun - Sat, from 12 pm to 11 pm



tower pub
---
Address: Nevsky Avenue, 22 | St Petersburg 191186 Russia | Phone: (+7) 812 315-14-31
"A very busy pub with a great menu and large selection of beers and ciders"

Tower Pub never closes. It's in the style of a traditional English pub with a nod to the Beefeaters at the Tower of London. Tower Pub specializes in beers and they have 28 different draft beers, as well as 24 different varieties of bottled beers. In addition, they offer a fine selection of whiskeys and cocktails too. Sports fans can watch top sports matches on the big screen and if you're hungry you can enjoy a fine selection of food from snacks to steaks, salads, pasta, or desserts. 

Details:

Location: Admiralty side, Central
Working hours:

Sun - Sat, from 12 am to 12 pm
bruxelles pub

---
Address: Ul. Vosstaniya, 20 | St Petersburg 191014 Russia | Phone: (+7) 812 944-03-36
"One of our favorite St Petersburg sport bars"
Bruxelles Pub offers more than 100 beers in the Belgian gastronomic pub style. Open daily from midday to 2 am this is the place to come to see sport on the big screen, or just to enjoy the pleasant surroundings while sampling some fine beers, wines or spirits. Bruxelles Pub is part of the Italy Group of restaurants and offers an extensive menu to cater for all tastes. If you can't decide what to choose from the menu, you can try one of three degustation sets – you won't be disappointed!

Details:

Good for: Pub scene, Special occasions, Large groups
Location:

Admiralty side, Central
Working hours:

Sun - Sat, from 12 am to 2 am
bar 17
---
Address: Ul. Mytninskaya, 4/48| St Petersburg 191024 Russia | Phone: (+7) 812 363-27-44
"For hockey fans only"
Bar 17 is the place to visit if you're a fan of sports, but particularly ice hockey. The bar covers all the local and international matches, and you can follow every move while enjoying great beer and burgers or homemade sausages. The menu changes daily, and food is served from 1 pm to 5 pm so you can enjoy a long lunch! This is the place to come and join other fans and cheer on your team. The staff is friendly and helpful and the atmosphere is electric when a great game is being played.

Details:

Location: Admiralty side, Central
Working hours:

Sun - Sat, from 12 pm to 12 am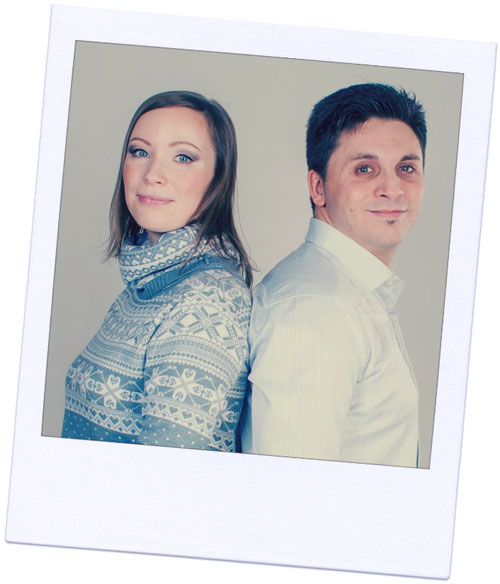 Hello! We are Davide & Anastasia the founders of st-petersburg-essentialguide.com.☺
We would like to let you know that apart from writing unique content for our travel website we can also help with the arrangement of your Airport Transfer, Private City Tour, and Russian Visa Support, or anything else you may need during your stay or the planning of your trip to St Petersburg Russia. Just get in touch with us today for more info!


---


From St Petersburg Sport Bars return to St Petersburg Nightlife or go to the Homepage

DO YOU LIKE ST PETERSBURG ESSENTIAL GUIDE? HAVE YOU FOUND THIS PAGE HELPFUL?
---
If you do, please help others to find out about it. If you have a blog or website, or know someone who does, consider linking to us. Share the link on Facebook, Tweet it... you get the idea. Every link helps!