staraya ladoga
a place to discover rich in History,
Architecture and archeology

---
Staraya Ladoga is the site where the history of Russian statehood began and for this is still in competition with Novgorod for the title of the first capital of Russia.

Overlooking the banks of the Volkhov River, Staraya Ladoga's gorgeous pastoral countryside is not only a welcome retreat from the hectic pace of modern life, but its ties to Russia's earliest beginnings are found in this treasured place of remembrance where ancient history has been thoughtfully preserved.

Today there is little to remind one of its former greatness, yet the towers of the Ladoga fortress, the white stone churches and burial mounds left here by tribes long one still stir the imagination.
About two hours and 110 kilometers east of St. Petersburg, Staraya Ladoga is a sleepy little town set against the lush rolling landscape of rural Russia. Visitors say the quaint homes and enchanting gardens are just as charming as the medieval churches, monastery, and convent that hold the stories of Russia's amazing pioneers.
The most popular attractions are St. George's Church, a temple that's famous for its ancient frescoes and the St. Nicholas Monastery, which has been undergoing restoration. Another landmark on the outskirts of town are the huge kurgans or burial mounds which are known as the resting place of the Viking Rurik, founder of Staraya Ladoga in 862.
A day trip to Staraya Ladoga is really worth a visit if you would like to get to know the rich history of one of the oldest settlements in northern Russia, and you want to enjoy a peaceful ambiance in a picturesque setting with clean country air, including tasting amazing Russian food.☺
a look inside staraya ladoga

---
Interested to go to Staraya Ladoga? If so, click on the links below or scroll down the page to learn more.

more about the old city and its attractions

---
Right up until the 18th century Ladoga remained a stronghold, guarding the route up to the Volkhov from Lake Ladoga, and denying the Swedes, who long threatened north-eastern Russia, access to Novgorod. After the Northern War and the building of St Petersburg, Ladoga found itself far in the rear. Its strategic role had gone and the fortress gradually fell into decay.
Today it has become a very interesting historical place to see for everyone who wants to know more about the history of Russia. Among the things to see the following ones are the most popular sites:

Ladoga Fortress also known as the Kremlin (Constructed in 1114 during the time of the Novgorod Republic).
St. George's Church (The great temple in the middle of the Old Ladoga Fortress that's famous for its unique Byzantine frescoes. Legend has it that Grand Duke Alexander Nevsky prayed and consecrated his sword here before setting out to fight the Swedes).
St. Nicholas Monastery (Currently undergoing restoration, but is still a beautiful monastery, even in disrepair. A very holy and spiritual place. Strict dress code for visitors. Clothing needs to cover the legs and shoulders. If you're a tourist and don't have the appropriate clothing to enter, there are scarves and skirts at the church). 
Church of St. John the Baptist on Malyshevaya (A small church on a hill overlooking the River Volkhov. Operated during Soviet times).
St. John Chrysostom (Very elegant church with unusual architecture. Beautiful icon of the Chernihiv Mother of God).
Prince Rurik and Oleg Monument (A bronze statue symbolizing the beginning of Russian statehood and the first monument dedicated to the founders of Russia. Flower beds and benches at the monument and a cafe and restaurant across the street).  
interesting facts
---
A peek into the history of Staraya Ladoga tells us that between the years 862 and 864, this was the residence of the legendary Scandinavian Prince Rurik, the first capital city and the place of Russia's first steps into statehood. Although the Rurik Dynasty relocated to rule from the town of Veliky Novgorod in 864, Staraya Ladoga reigned as a primary trading post well into the 10th century.
In addition to being an important trade center, it became a major fortress town with a massive stone Kremlin built in 1114 while under the rule of the Novgorod Republic. After standing firm against an attack by the Swedes in 1164, the Church of St. George was built-in celebration and from there, the Church of St. Nicholas and the Assumption Convent were constructed, as Staraya Ladoga grew in and around its great Kremlin walls.

And Russia grew too, with more cities and more Kremlin walls to bolster its strength. By 1703, Peter the Great formed Novaya Ladoga (new Ladoga) at the mouth of the River Volkhov and gave Staraya Ladoga (old Ladoga) a new name and lesser status.

where to buy tickets
---
Tickets to all the sites can be purchased upon arrival on the spot at the ticket office.

how to get there
---
There is no rail or bus service from St. Petersburg directly to Staraya Ladoga. Service does go to nearby cities and from those stops, you can take a taxi a short distance to Staraya Ladoga (about 7Km). Taxi service from St. Petersburg to Staraya Ladoga is an option but expensive and of course, you can go by car.

practical information
---
Address: 19, Volkhovsky Prospekt, Staraya Ladoga (settlement), Volkhov District, Leningrad Region

Open: May 1 to May 31, daily 9 am to 7 pm. June 1 to Aug 31, daily, 9 am to 6 pm. Sept 1 to October 31, Tuesday to Sunday, 9 am to 5 pm. November 1 to April 30, Tuesday to Sunday, 9 am to 4 pm.

Telephone: +7 (81363) 73-524

Website: www.ladogamuseum.ru/

Admission: 20Rubles for the Grounds; 150Rubles for the Museum; 80Rubles for the Church of St. George.
Photo and video: free/included
Accessibility note: Indoor exhibits are not wheelchair accessible. The grounds are partially wheelchair accessible.
Please note that there is no tourist information office in the city, so for more info contact us or visit the website given.

tips & recommendations
---

Please note that with the exception of private tours, there is no direct transportation from St. Petersburg to Staraya Ladoga. Thus, we highly recommend hiring a private tour guide to reach your destination hassle-free. If you prefer, you can book a private tour with us HERE. We will be more than glad to take you there!

☺
On the contrary, if you wish to get there on your own then you can go by bus (Take bus number 964, 963, or 968 to Yushkovo and then from Yushkovo, take a taxi into Staraya Ladoga), or by train ( From Moskovsky Station (there is a train every 4 hours) to Volkhovostroy. From Volkhovostroy, take a taxi to Staraya Ladoga; or from St. Petersburg Ladogskii (there is a train every 3 hours) to Wolchowstroj, then from Wolchowstroj 1, take a taxi to Staraya Ladoga.
You might want to know that among the most important sources for the early history of Russia is the Tale of Bygone Years, an account of the Slavs.
Don't forget to bring water and some snacks during your car trip as along the road you won't find any petrol stations to stop by.

accommodation nearby
---
Our picking list of Hotels in Staraya Ladoga

must-have travel resources
---
Our picking list of essential travel resources for your trip to Russia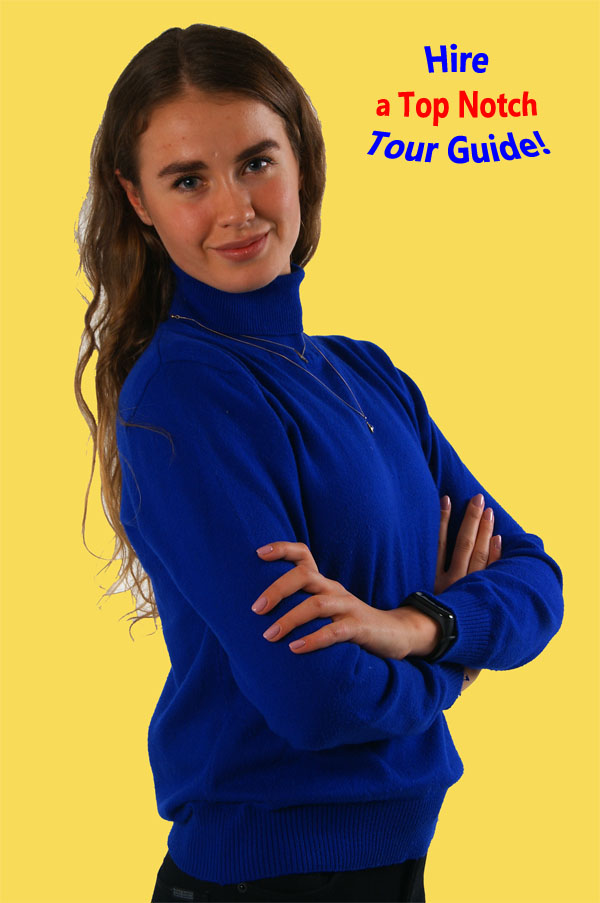 LOOKING FOR A PRIVATE TOUR?

Book a guided city tour with one of our professional tour guides, and get the most out of your visit to Saint Petersburg, and beyond.

---


From Staraya Ladoga return to the Homepage

DO YOU LIKE ST PETERSBURG ESSENTIAL GUIDE? HAVE YOU FOUND THIS PAGE HELPFUL?
---
If you do, please help others to find out about it. If you have a blog or website, or know someone who does, consider linking to us. Share the link on Facebook, Tweet it... you get the idea. Every link helps!