veliky novgorod
the birthplace of russia

---
Veliky Novgorod is the oldest city in Russia home to unique medieval architecture, beautiful orthodox churches, and monuments, including many traditional schools of arts.

For those who want to immerse themselves in Russia's ancient history, the picturesque city of Veliky Novgorod is steeped in it. Called the "The Birthplace of Russia," "The Father of Russian Cities," and "The Oldest City of Russia," Veliky Novgorod's noble titles reach as far back in time as 859. It is here, in this epoch settlement, where Russia's deepest roots took hold.

The lives of famous Russian writers, poets and composers are intertwined with Novgorod's colorful past. Celebrated composer, Sergei Rachmaninoff, passionately loved this city, which was his birthplace. Fyodor Dostoevsky wrote inspired prose during the eight years he lived here, while Gavrila Derzhavin, the great poet, found the peaceful setting he longed for in the tranquility of  Novgorod.
Founded by Prince Yaroslav, The Novgorod Kremlin is the oldest Kremlin in Russia, as well as the social and religious center of the city. Within its walls are the great St. Sophia Cathedral, Kokuy Tower, Chamber of Facets and the Millenium of Russia monument.
After touring the Kremlin, visitors take the bridge just outside that crosses over The Volkhov River to The Court of Yaroslav. Here, they will find lovely gardens and several small churches nestled in a charming cluster around what is known as The Old Market.
Located on the banks of the Volkhov River, 180 kilometers south of St. Petersburg, Novgorod is a beloved destination for weekenders and an ideal overnight stop for those traveling between Moscow and St. Petersburg. The most popular town in Western Russia, this incomparable city is where Russian statehood, democracy, religion, literacy and legends were born.

a look inside veliky novgorod
---
Interested to go to Veliky Novgorod? If so, click on the links below or scroll down the page to learn more.

more about the city & its attractions

---
Famous for its archaic churches, museums, monasteries and Medieval monuments, Novgorod attracts both foreign visitors and citizens of Russia to its rich history and beautifully-preserved antiquities.
Whether you tour on your own or you hire a local guided tour you will walk through the discovery of the Novgorod Kremlin (The first must-see attraction. The oldest Kremlin in Russia (formerly known as Detinets).
Within its walls are the following attractions:
The Kokuy Tower
St. Sophia Cathedral (built between 1045-1052)
Chamber of Facets
The Millenium of Russia Monument
The History Museum
St. Sophia Bell Tower
Children Museum Center
Church of St. Andrew Stratilates
Troitsky Excavation Site

After exiting the Kremlin you may visit the Court of Yaroslav and The Old Market just over the bridge across the River Volkhov. From the Kremlin to The Court of Yaroslav, you will pass through a garden where The Old Market and several small historical churches are found:
Yaroslav Court
The Old Market or Ancient Market
St. Nicholas Cathedral
Gate Tower to the Trademarket
Church of St. Paraskeva
The Petchatnya of Veliky Novgorod
Church of St. George in the Marketplace
Hanseatic Fountain
There are also other attractions and places to see once you are there Among there you should definitely go to see the Vitoslavlitsy Wooden Architecture Museum. Located in a lovely cove by Lake Miachino and the Volkhov River near the Monastery of St. George, this place is a must.

interesting facts
---
According to history in 1136, The Novgorod Republic, which was the earliest example of a free-will society, would select and dismiss various princes; a practice that was implemented for nearly two centuries during the middle ages. Alexander Nevsky was Prince of Novgorod from 1219-1263, and until 1478, the city was called Gospodin Veliky Novgorod or Novgorod the Great. In 1862, Prince Rurik Gorodishche proclaimed Russia's statehood and established the Rurik Dynasty, which remained the head of Russia for 700 years.

Fast forward to the present, in 1999 the name was officially shortened to Novgorod and in 1992, the city was declared a World Heritage Site.

where to buy tickets
---
Tickets to the sites can and should be bought only upon arrival in the city at the ticket office of each site you want to see. If you are a local tour guide, she will help you with the buying of the tickets. Tickets compared to St Petersburg are cheaper. 

how to get there
---
Located 180 kilometers southeast of St. Petersburg, you can get there by train, bus or car.
The easiest and fastest way is by train, which takes about 3 hours. Once you have arrived at the Novgorod Railway Station, you can walk to the city center in about 10 minutes.

From St. Petersburg, two trains depart daily from Moskovsky Station: one at 7:00 am and one at 7:30 pm. Times are subject to change, so it is recommended to check the RZD website for up to date schedules and information. You can also purchase your train tickets online HERE. It is faster, easier, and secure!   

practical information

---
Tourist Information Centre: Red Izba Tourist Information Center
Address: 5 Sennaya Square, Veliky Novgorod, postal code 173007

Opening Hours: 9:30 am 6 pm (7 days a week, no lunch breaks).
Telephone: +7 (816 2) 99 86 86 (the languages spoken by the staff are Russian, English, German)
Common Emergency Number: 112 (Hotline operators speak English).
Currency Exchange: You can find ATMs in the city centre by Sberbank and Bank VTB 24. They work 24hrs a day. There now a new Sberbank tourist centre for the foreign guests on 20/4 Bolshaya Moskovskaya. The staff is english-speaking. Working hours: 10:00 am – 6 pm from Mon to Fri.
Internet Access: Free 24-hour Wi-Fi on the territory of the Kremlin park.

Transportation: Bus station Veliky Novgorod (Opening hours: 5 am – 10 pm); Railway station «Novgorod» or «Novgorod-na-Volkhove» (Works 24hrs).
Admission to sites: to buy on the spot
Photo & video: is not possible to take photos or video everywhere

Accessibility note: no ramps or lifts available

tips & recommendations
---

Veliky Novgorod is now a world heritage listed site and alongside its famous Kremlin there also more than 50 churches and monasteries in the region to be explored. If you are in St Petersburg and you wish to get there on a day visit we highly recommend going there on an organized private tour for a hassle-free visit. If you want, you can book a day trip to Novgorod with us, Get in Touch Here.

Itineraries and maps are available at the Krasnaya Izba Tourist Information Office near the Kremlin. The lovely girls at the office desk can provide you with advice on just about everything to do in Novgorod and can also help you plan your next destination too. Their knowledge of the area is very good and they are well briefed in events taking place in the city. They also have a hotline you can call a 24hrs if you need it.

Novgorod

offers a wide range of hostels, economy apartments and luxury hotels to fit any budget as well ass several cafes and restaurants where to eat and drink during your stay. The city is old fashion but easy to explore on foot as it is small. 
If you arrive by train or bus remember you may need a local taxi to pick you up and take you to your final destination. For your information, the downtown is far from the train or bus station.

Please note that traveling by car to the city takes about 3.5 hrs. We also advise to take food and drink with you when going on a car trip as there are almost no petrol stations on the road.

accommodation nearby
---
Our picking list of Hotels in Veliky Novgorod

must-have travel resources
---
Our picking list of essential travel resources for your trip to Russia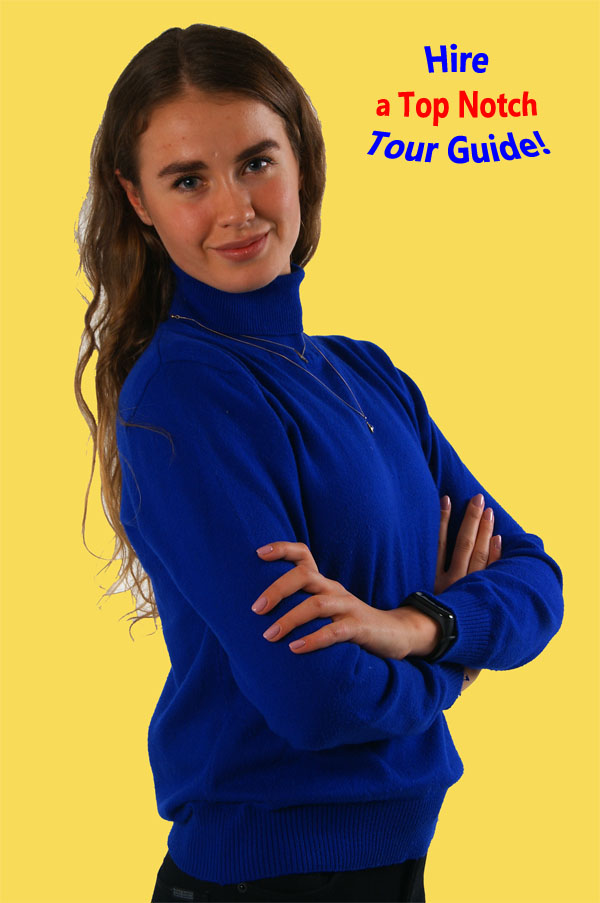 LOOKING FOR A PRIVATE TOUR?

Book a guided city tour with one of our professional tour guides, and get the most out of your visit to Saint Petersburg, and beyond.

---


From Veliky Novgorod return to the Homepage

DO YOU LIKE ST PETERSBURG ESSENTIAL GUIDE? HAVE YOU FOUND THIS PAGE HELPFUL?
---
If you do, please help others to find out about it. If you have a blog or website, or know someone who does, consider linking to us. Share the link on Facebook, Tweet it... you get the idea. Every link helps!