st petersburg art galleries
5 must-visit independent galleries
for collectors & art lovers

---
Visiting one of our St Petersburg art galleries listed on this page gives you a different insight into local contemporary art, as well as a chance to buy a piece of art you like. 
Being the cultural capital of Russia, Saint Petersburg hosts a large number of stunning and varied art galleries and cultural museums that rival those in Paris, London, or Berlin, and many other top world's cities.

For instance, we all know the unmissable Hermitage State Museum or the Russian State Museum, both famous worldwide. There you can spend a full day scanning the world-class art and admire the rich history and culture of Russia, but you can't buy anything.
However, there are also lesser-known art collections hosted by independent galleries where you can soak up the local young artist's atmosphere and bring back home as many pieces as you want of the city's artistic heritage to hand on a wall as a Russian souvenir.☺
If you're an art lover or art collector visiting the cultural capital of Russia, we guess you may like the idea of buying some kind of work of arts or simply enjoy an afternoon touring small private galleries hosted by local Russian artists. If that is the case, here you can find a list of five interesting commercial St Petersburg Art Galleries you can explore. 

best private st petersburg art galleries
---
Below we have put together a list of the best St Petersburg art galleries to suit the taste of any art lover or art collector. When you step in at any of these galleries, you can buy affordable items, which range from art stores selling prints, souvenirs, and paintings to photography, graphic, and sculpture.

PIG'S SNOUT ART GALLERY
---
Address: Fontanka River Emb. 5 | St Petersburg 191023, Russia | Phone (+7) 981 871-17-30

"Provocative Modern Art"

This is one of the most popular St Petersburg Art Galleries. Housed in a re-designed old apartment, its rich collection of local St Petersburg and Russian art will impress every art lovers. The locals organized themselves into a group loosely translated as "The Magic Artists" and their intention is to dramatize the stupidity of life's dramas. A small area is predictably dedicated to pigs, and the collection tilts a snout in everyday life. Much of the art is cartoon-like but provokes thought. Exhibits change every two weeks. 

Details:
Location:

Admiralty, Central
Metro:

Gostiny Dvor or Mayakovskaya
Opening Hours:

Wed - Fri, from 5 pm to 8 pm | Sat - Sun, from 1 pm to 8 pm | Monday and Tuesday is closed
Extra Info:

The gallery does not only exhibit fine arts but also hosts regular music, spoken word, performances, and other events.



ARTISTS' LOFT GALLERY
---
Address: Ul. B. Pushkarskaya, 10 | St Petersburg 197198, Russia | Phone (+7) 812 309-28-38
"Bargains Await!"

Being featured in the list of the top 10 St Petersburg Art Galleries, the Artists' Loft Gallery is considered one of St Petersburg's hidden gems. Visitors should come here if they want to see an ever-changing selection of paintings by local and Russian artists, and from further afield. Any artwork can be purchased at very reasonable prices and covers a wide range of genres, so there's plenty of arts to choose from, in fact, there is something for everyone.

Details:
Extra Info:

The rich collection of author's paintings aren't from St. Petersburg only but also from other cities of Russia, and even from other countries.



CITY ART GALLERY

---
Address: Varshavskaya Street, 3 corpus 2, floor 3, section 361 | St Petersburg 196240, Russia | Phone (+7) 921 950-15-10
"Top Private Collections"

The City Art Gallery houses a private collection of paintings by famous St Petersburg artists from the late Soviet era to contemporary works. Some of the artwork hosted in this gallery can also be found at the Russian Museum, the Tretyakov Gallery, and the Hermitage Museum as well as in private collections in Russia, the United States, Europe, and Asia. The artwork is for sale and documentation for exporting any item on exhibition is provided. 

Details:
Location:

Admiralty, Not Central
Website: www.cityartgallery.ru
Extra info: This is a good place for art shopping.

ERARTA SHOP

---
Address: 2 Line 29 Vasilyevsky Island | St Petersburg 199106, Russia | Phone (+7) 812 324-08-09
"Originals or Reproductions on Offer"

The Erarta Shop was opened in the Museum of Contemporary Art so that art can be brought closer to the public. Here the artwork is displayed in elegant surroundings, and you can purchase interesting original works, or reproductions according to your purse. The shop is on the first floor of the museum and they also offer an online store. The museum also offers a massive collection spread over five floors, covering a multitude of arts, painting, sculpture, multimedia along with a café on Level 3. Definitely a must-see place!

Details:
Location:

Vasilyevsky Island
Extra info:

Here you can find a very good collection of contemporary art.



KGALLERY
---
Address: Fontanka River Emb. 24| St Petersburg 191028, Russia | Phone (+7) 812 273-00-56
"Enjoy the Russian Masters"

The KGallery houses one of the largest private collections of Russian artwork in St Petersburg. The KGallery houses one of the largest private collections of Russian artwork in St Petersburg. The exhibits change regularly and this is the place to visit to immerse yourself in Russian culture. The small two-floor private gallery offers an absorbing array of interesting exhibits and is the perfect place to spend an hour or two walking through Russian art at its best and immerse yourself in Russian culture. Works by such masters as Shishkin, Surikjov, Benoit, Kustodiyev, and more await your discerning eye. Documentation to export paintings abroad will be prepared for you if required. The exhibits change regularly.
Details:
Location:

Admiralty, Central
Opening Hours:

Mon - Sun, from 11 am to 18 pm
Extra Info: The gallery is located in the very center of St. Petersburg - on the Fontanka river in an old cozy building. Space itself is small but very thoughtful.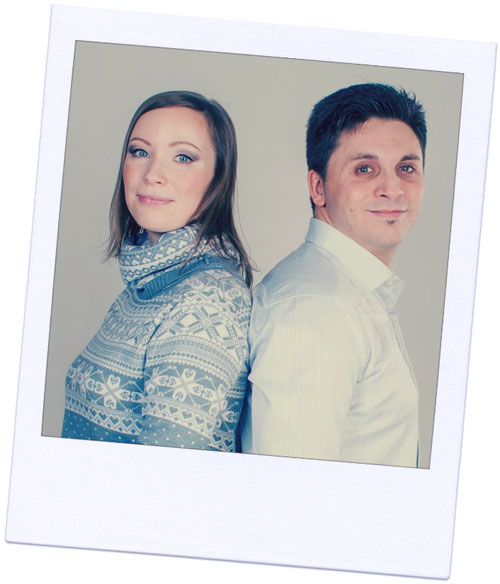 Hello! We are Davide & Anastasia the founders of st-petersburg-essentialguide.com.☺
We would like to let you know that apart from writing unique content for our travel website we can also help with the arrangement of your Airport Transfer, Private City Tour, and Russian Visa Support, or anything else you may need during your stay or the planning of your trip to St Petersburg Russia. Just get in touch with us today for more info!


---


From St Petersburg Art Galleries return to St Petersburg Shopping or go to the Homepage

DO YOU LIKE ST PETERSBURG ESSENTIAL GUIDE? HAVE YOU FOUND THIS PAGE HELPFUL?
---
If you do, please help others to find out about it. If you have a blog or website, or know someone who does, consider linking to us. Share the link on Facebook, Tweet it... you get the idea. Every link helps!