st petersburg cocktail bars
DRINK tasty COCKTAILS MADE
by top notch Russian bartenders

---
Looking for some St Petersburg cocktail bars? Here's a list of the coolest bars in the city to hang out during your Russian holidays.

For a good time with friends, a birthday, or just because you want to relax, why not spend your evening in one of the best city's cocktail bars, and discover a flowering local bar scene that doesn't just revolve around ice-cold vodka shots.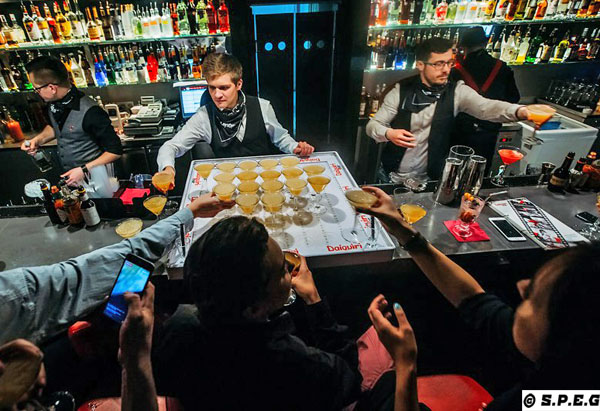 Fun night at the Daiquiri bar in St Petersburg, Russia.
From Daiquiri, a casual bar with friendly girls in racy outfits and handsome men in suits serving more than 100 delicious cocktails to Tsvetochki, a laidback cafe bar where you can drink anything from pots of tea to cocktails, or Bar 812, which changes from a quiet drinking place on a weeknight to a busy dancing place at the weekend, the city of St. Petersburg really has something for everyone.
Get your friends together, and start exploring the bar culture in Russia's Northern Capital with our list below of Top St Petersburg Cocktail Bars. Grab a drink, enjoy the vibe, and watch the masters at work.☺

St Petersburg Cocktail bars - learn where to go

---
Below you can find a list of well-known St Petersburg cocktail bars worth visiting for an awesome night out with friends or even on your own. Click on the links and learn more about each of them.

APHOTEKE BAR
---
Address: Ulitsa Lomonosova, 1| St Petersburg 191011 Russia | Phone: (+7) 953 160-40-77

"A place for cocktail connoisseurs!"

Apotheke Bar is considered one of the best St Petersburg cocktail bars. Situated in a quiet oasis where you can partake of delicious hand-crafted cocktails, it's open from 8 PM to 3 AM (5 AM on Fridays and Saturdays). Their motto is "Think what you drink" and you just need to tell the bartenders what you're in the mood for, and they'll concoct a cocktail to suit. To find Apotheke Bar is a bit difficult, look for a glowing red cross in the window and to get inside just ring the bell. The setting is relaxing and intimate and creates an ambiance for conversation and thoughtful drinking. If you go, try their number one drink, Bloody Mary!

Details:
Type:

Cocktail Connoisseurs
Location:

Admiralty side, Central
Working hours: Open every day from 20:00 until the last guest


KHRONIKI BAR
---
Address: Ulitsa Nekrasova, 26| St Petersburg 191014 Russia | Phone: (+7) 911 275-31-61
"Quiet and cozy bar"

Khroniki Bar is a bar, a diner, and a popular Russian pub open till late during weekends. Stylishly designed it presents a very modern yet cozy interior complete with gilded antique Soviet chandeliers. If you fancy good Nordic cocktails together with sprat sandwiches this is the Club for you. Vodka abounds, be it Russian, Finnish, Swedish, or Danish. If you go, remember to try the special cocktail "Free Ingria" - it's highly recommended. Surely, this is the perfect bar for a night of conversation among friends, so don't miss it.

Details:
Type:

Sophisticated adults
Location:

Admiralty side, Central
Working hours:

Mon - Thu, f

rom 6 pm to 2 am; Fri - Sat, from 6 pm to 5 am
daiquiri bar
---
Address: B. Konyushennaya St, 1| St Petersburg 191186 Russia | Phone: (+7) 812 943-81-14
"Legendary cocktail bar"

The friendly and hugely experienced bar staff at the Daiquiri Bar will make you feel most welcome here. Relax in the comfortable red leather sofas or perch on the barstools to experience some amazing cocktails – over 300 to choose from! The bartenders at the bar were the winners of the World Cocktail Competition so trying some of their cocktails can be a memorable experience. If you go, make sure you try a flambé cocktail to get a spectacular show. 

Details:
Location:

Admiralty side, Central
Working hours:

Mon - Sun, f

rom 4 pm to 4 am; 

ORTHODOX BAR
---
Address: Rubinstein Street, 2| St Petersburg 191025 Russia | Phone: (+7)  812 928-02-21
"Great place with awesome & tasty crafted cocktails "

Orthodox Bar is a popular bar offering drinks dedicated to iconic Russian artists, poets, writers, and composers. For example, you can order a Tchaikovsky "Nutcracker" or "Sleeping Beauty", or perhaps a Checkhov "Chestnut" or a Dostoevsky 3-shot "Brothers Karamazov", they are all delicious. In addition, they have other liquors both domestic and international. That said,  if you're looking for a really interesting place with rave cocktails and vodkas this St Petersburg cocktail bar is really worth a stop. The food isn't bad either, and with such an array of cocktails to choose from you'll need food too, so give it a try if you're in the city.

Details:
Location:

Admiralty side, Central
Working hours:

Thu - Fri, f

rom 6 pm to 5 am; Sat - Wed from, 6 pm to 2 am

TIPPLERS BAR
---
Address: Zhukovsky Street, 17| St Petersburg 191014 Russia | Phone: (+7)  911 278-68-06
"An hidden gem home to world class cocktails"

Tipplers have a reputation for delicious cocktails and shots in a charming atmosphere. This prominent off the tourist track bar boasts a blended English and American classic bar culture. They even serve non-alcoholic cocktails which is great if you're pregnant or the designated driver. The bar staff is friendly and most helpful explaining their concoctions which are beautiful and as some say very Instagrammable. After those cocktails try also some of their delicious food. This is one of our favorite St Petersburg cocktail bars, so give it a try, if you have time!

Details:
Good for:

Bar scene, Large groups
Location:

Admiralty side, Central
TSVETOCHKI BAR
---
Address: Rubinstein Street, 23| St Petersburg 191002 Russia | Phone: (+7)  812 942-07-54
"Trendy bar to start the evening and have fun"

Tsvetochki Bar boasts a menu of 70 different drinks so there's something just for everyone! This is a cozy café-bar where you can sit around wooden tables and drink tea or ingenious cocktails. Drinks are conveniently priced as shots for 200Rubles, regular cocktails for 300Rubles, or long drinks for 350Rubles.  The eclectic variety of music styles complete the trendy theme. If you go, make sure you try Dovlatov and Whisky cream.

Details:
Type: Young sophisticates
Location:

Admiralty side, Central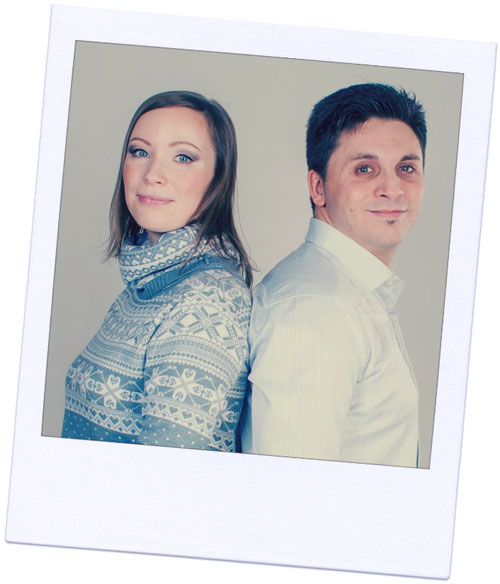 Hello! We are Davide & Anastasia the founders of st-petersburg-essentialguide.com.☺
We would like to let you know that apart from writing unique content for our travel website we can also help with the arrangement of your Airport Transfer, Private City Tour, and Russian Visa Support, or anything else you may need during your stay or the planning of your trip to St Petersburg Russia. Just get in touch with us today for more info!


---


From St Petersburg Cocktail Bars return to St Petersburg Nightlife or go to the Homepage

DO YOU LIKE ST PETERSBURG ESSENTIAL GUIDE? HAVE YOU FOUND THIS PAGE HELPFUL?
---
If you do, please help others to find out about it. If you have a blog or website, or know someone who does, consider linking to us. Share the link on Facebook, Tweet it... you get the idea. Every link helps!