ST PETERSBURG GAY BARS in russia
3 LGBT NIGHT SPOTS YOU CAN try
FOR an alternative night!

---
St Petersburg gay bars are smaller and hidden compared to the Western countries, but despite that fun is guaranteed. Learn where to go with our recommendations!

The gay scene in the city of St Petersburg is lively and varied as in Moscow but not as big and visible as in many European countries because Russia is a conservative country. When you visit a gay-friendly bar or club in Russia what happens inside stays inside. This is a common rule among the local gay community to remember!

Saint Petersburg is generally a safe place for gay travelers as long as you keep your profile law. So if you are planning a journey there, don't be afraid to go as a lot of fun awaits you. You should know that the city offers a vibrant but small nightlife for gay people offering a bunch of hidden venues to suit most LGBT travelers' tastes. 
After doing back-breaking "research" just for you, below you can find a list of three popular St Petersburg Gay Bars where you can enjoy dance shows hosted by drag queens, club nights with international DJs, and karaoke competitions, including saunas and much more. If you go, have fun!☺
best st petersburg gay bars

---
See below our hand-picked list of the most well-known St Petersburg gay bars where anyone can step in and have fun. Click on the links below and learn about each of them.

club central station
---
Address: Ul. Lomonosova, 1 | St Petersburg 191023 Russia | Phone: (+7) 812 312-36-00
"The biggest gay nightclub in Saint Petersburg"

Saint Petersburg Russia has a warm and vibrant club scene for gay people. Central Station is in the heart of the city and is open almost 24 hours. The wait staff is elegantly clad in white shirts and red bow ties. Club Central Station has three floors, five bars, several restaurants and is the biggest gay nightclub in Saint Petersburg. Come here to see drag shows, go-go dancers, artists, live music, and popular DJs, or immerse yourself in the darkroom maze. There are restaurants on each of the three floors and the menu is extensive and the prices reasonable.
Details:

Good for: Gay oriented people, both males and females
Location: Admiralty side, Central
Working hours: Open daily from 6 pm to 10 am

the blue oyster bar
---
Address: Ul. Lomonosova, 1 | St Petersburg 191186 Russia | Phone: (+7) 812 332-51-61

"Fun, fun, fun"
The Blue Oyster Bar, open from 7 pm until dawn, is a bit hard to find, but look for the number 69 on the door between the tobacconist and the pharmacy. Come here for a fun night with a young crowd. Dress up to match the current theme or come here to meet new friends. Described as a Gay Trash bar, you can listen to pop music and the entertainment ranges from karaoke to drag shows or bingo to wild dance parties. Definitely a fun place to go!

Details:

Good for: Gay oriented people, both males and females
Location: Admiralty side, Central
Metro: Nevsky Prospekt or Gostiny Dvor
Working hours: Thu - Fri, from 10 pm to 7 am; Sat - Wed from 10 pm to 6 am

the bunker
---
Address: Fontanka River E. , 90 - Building 7 | St Petersburg 191180 Russia| Phone: (+7) 812 315-09-63

"Themed parties"
Depending on the day of the week and the program, there's a dress code for Bunker. For the Naked Party, the dress code is slippers and a purse, or for the Underwear Party, the code is naked or underwear. Clothing is dispensed with after 8 pm. You can rent slippers, towels, loincloths, latex masks, and thongs, and you can even reserve a small cozy room.  Bunker is open from 4 pm and closes at dawn. Come here to cruise around for contacts, and, remember that the hottest rush hours are from 20.00 to 23.00 on weekdays, while the club is pretty busy during their themed parties.

Details:

Type: Young adults man (18+)
Good for: Gay oriented people, both males and females
Location: Admiralty side, Central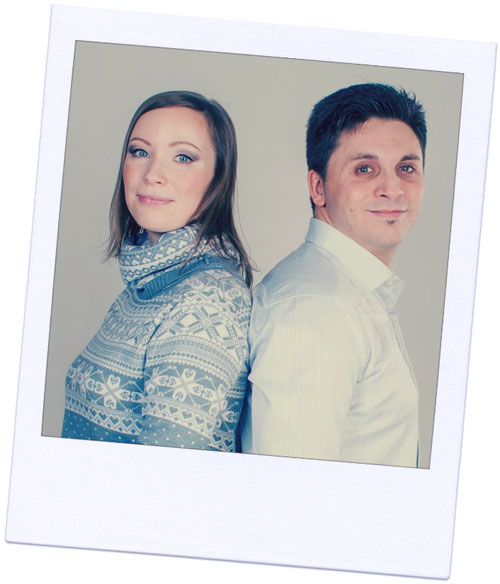 Hello! We are Davide & Anastasia the founders of st-petersburg-essentialguide.com.☺
We would like to let you know that apart from writing unique content for our travel website we can also help with the arrangement of your Airport Transfer, Private City Tour, and Russian Visa Support, or anything else you may need during your stay or the planning of your trip to St Petersburg Russia. Just get in touch with us today for more info!


---


From St Petersburg Gay Bars return to St Petersburg Nightlife or go to the Homepage

DO YOU LIKE ST PETERSBURG ESSENTIAL GUIDE? HAVE YOU FOUND THIS PAGE HELPFUL?
---
If you do, please help others to find out about it. If you have a blog or website, or know someone who does, consider linking to us. Share the link on Facebook, Tweet it... you get the idea. Every link helps!