st petersburg happy hour
5 top places to enjoy happy hour SPECIALS
in the cultural capital of russia

---
Our St Petersburg happy hour recommendations is a roundup list of our favorite bars for post-work or pre-dinner drinks.
Being Italian myself I could not fail to create a list of best drinking establishments for aperitif lovers in St Petersburg Russia. So after doing back-breaking research for you, I came up with a list of my five favorite local bars, which you can find on this page. Hope you like it!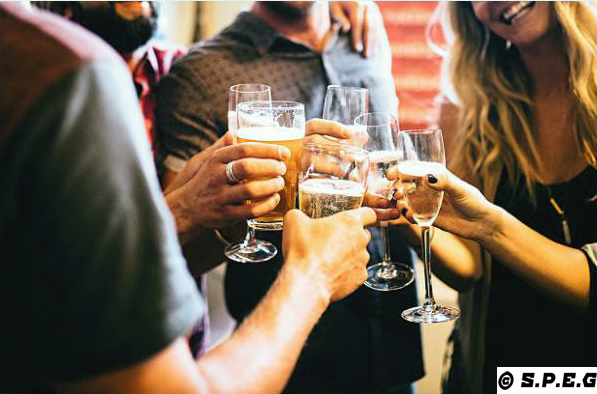 St Petersburg happy hour special time with friends
For those who are not familiar with the concept of the Happy Hour, this is a simple idea and a very social and functional way of meeting up with friends, having a cocktail, and enjoying appetizers.

Almost every day of the week, you can find some amazing St Petersburg Happy Hour specials to join. They range from the drink-only specials at the stylish Arka bar to the superb Sky bar at the hotel Azimut, where you can combine a superb view of the city with great Russian food.
However, wherever you choose to go, keep in mind that the happy hour culture in Russia is pretty different than that in Italy, so don't have high expectations if you plan such a thing. After all, Italians have invented and exported worldwide the "Aperitivo Bar Concept", so the best place to really experience the Happy Hour is, and always will be, Italy.☺

st petersburg happy hour - learn Where to go

---
Below you can find a selective list of cool places offering St Petersburg happy hour specials worth visiting to kick off your night in the city. Click on the links below and learn about each of them.

ARKA BAR
---
Address: B. Konyushennaya, 27| St Petersburg 191186 Russia | Phone: (+7) 812 339-89-39

"Good post-theater venue"

Arka Bar is very recommended for happy hour drinks and nibbles and is handily situated as a place to go after have been in one of the best theaters in St Petersburg. This is a stylish restaurant, lounge bar, and grill in the city center, with some staff conversant in English. You can organize a party here for breakfast, lunch, dinner, or whenever – good food and a nice atmosphere. If you go, try a Russian vodka with gherkins – or just order your favorite cocktail. The service is great and the food menu extensive.

Details:   
Location: Admiralty side, Central
Working hours: Thu - Fri, from 12 am to 6 am; Sat - Wed, from

12 am to 2 am
CUBA LIBRE bar

---
Address: Sadovaya Street 9-11 | St Petersburg 191186 Russia | Phone: (+7) 812 983-55-26
"For happy and sleepless nights in the city"

One of our recommended happy hour spots is Cuba Libre with its good music and a wide variety of cocktails. They often have a great local bartender show that demonstrates the artistry of the staff which is entertaining. The food is not so bad which is sometimes rare for a bar! Cuba Libre is open 24 hours and is the perfect place for a meal at any hour. While the theme is Cuban, the meals are a general range of grilled foods. Stop by here for a special occasion, or just call in on your way elsewhere.

Details:   
Location: Admiralty side, Central
Metro: Gostiny Dvor or Nevsky Prospekt
Working hours: Mon - Thu, from 12 pm - to 3 am; Fri, from 12 pm to 9 am; Sat - Sun, from 4 pm to 9 am

LIBRARY BAR
---
Address: Voznesensky Avenue, 4| St Petersburg 190000 Russia | Phone: (+7) 911 927-39-99
"A little hideaway bar with great beer"

The bar Library is a recommended place where anyone can come and enjoy a quiet beer or vodka after visiting the famous Hermitage Museum or St Isaac's Cathedral. The bar staff is very friendly and the menu caters to good generous fast food burgers, fish and chips, and of course soup, borsch, or stroganoff. The atmosphere is warm and welcoming without being pretentious and good entertainment is also provided – anything from stand-up comedians to jazz or karaoke. If you plan to go, reservations are advised. Management describes their bar as "a little hideaway between yesterday and tomorrow". This really a great place to go for a simple bite to eat along with a great selection of beers.

Details:   
Good for: Bar scene, Large groups
Location: Admiralty side, Central
Working hours: Sun - Thu, from 12 pm to 11.45 pm; Fri - Sat, from 12 pm to 1 am
W_TERRACE bar

---
Address: Voznesenskiy Street, 6| St Petersburg 190000 Russia | Phone: (+7) 812 610-61-51
"One of the most beautiful and exclusive St Petersburg happy hour spots"
The W Terrace bar on the rooftop of the W St Petersburg hotel located a few steps from St. Isaac's Cathedral can be the perfect place for a romantic happy hour or just a few drinks along with stunning city' views. Popular among tourists and locals, this pretentious and contemporary bar-restaurant is open from May to September and runs from 5 PM to 2 AM each day of the week. The bar menu covers French, European, and Russian cuisine. If you go, try one of their tasty cocktails, and be sure to book a table on the terrace to enjoy the view of the imperial city.

Details:   
Good for: Bar scene, Romantics, Special events, Scenic views
Location: Admiralty side, Central
Working hours:

Open daily from 6 pm to 12 am (to 2 am on Fridays and Saturdays) in winter, and from 12 pm to 2 am (to 4 am on Fridays and Saturdays) in summer

.

SHAMROCK IRISH BAR
---
Address: Dekabristov St, 27| St Petersburg 190000 Russia | Phone: (+7) 812 570-46-25
"Irish - to be sure!"

The Shamrock bar was one of the first bars in the heart of St. Petersburg and is handily situated near the Mariinsky Theatre and State Conservatory. It's one of our favorite St Petersburg happy hour bars to spend a Saturday night! The bar is open from 11 AM to 2 AM. In true Irish fashion, Irish music abounds – sometimes live shows, and the pub also features live sports coverage and Sky TV. If you go, you can choose from a wide variety of food and drinks, including delicious breakfasts. The bar has a nice cozy friendly atmosphere and you may even see some stars from the Mariinsky incognito!

Details:   
Good for: Bar scene, Large groups
Location: Admiralty side, Central
Working hours:

Sat- Sun, from 11 am to 2 am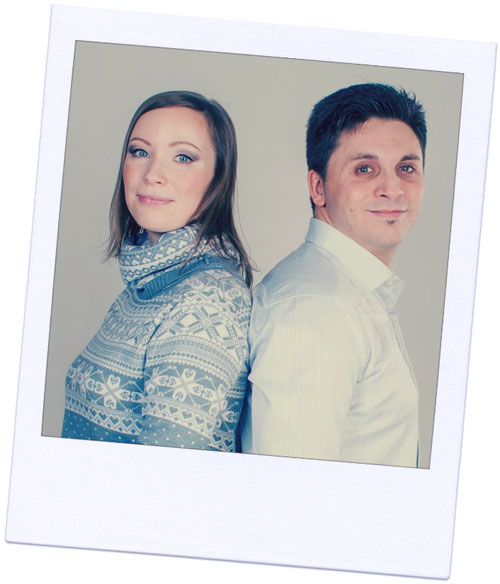 Hello! We are Davide & Anastasia the founders of st-petersburg-essentialguide.com.☺
We would like to let you know that apart from writing unique content for our travel website we can also help with the arrangement of your Airport Transfer, Private City Tour, and Russian Visa Support, or anything else you may need during your stay or the planning of your trip to St Petersburg Russia. Just get in touch with us today for more info!


---


From St Petersburg Happy Hour return to St Petersburg Nighlife or go to the Homepage

DO YOU LIKE ST PETERSBURG ESSENTIAL GUIDE? HAVE YOU FOUND THIS PAGE HELPFUL?
---
If you do, please help others to find out about it. If you have a blog or website, or know someone who does, consider linking to us. Share the link on Facebook, Tweet it... you get the idea. Every link helps!