ST PETERSBURG MOVIE THEATERS
3 legendary cinemas TO WATCH russian films

---
Many of the St Petersburg movie theaters have become less formal and more fashionable over the past decade. If you fancy watching a movie learn where to go with our tips!

Watching a movie in Saint Petersburg as for the whole of Russia is the same as anywhere in the world. The only difference might be the language and the interior settings, depending on where you choose to go.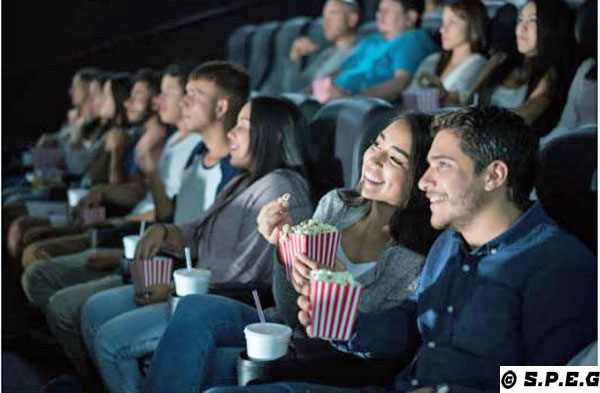 People watching a movie in St Petersburg Russia
Cinema is a coveted art form in St Petersburg. Today there are many movie theaters offering big screens, comfortable seats, great Dolby audio systems, and of course popcorn. Basically, every major shopping center in the city hosts a nice cinema where everyone can enjoy a relaxing night movie.
However, from a tourist point of view, a traveler on a visit to the cultural capital of Russia may prefer to experience a movie in a historical setting rather than in a modern cinema. And, I am also sure everyone who doesn't understand the Russian language would love to watch a movie with subtitles.
Am I right?

If you are keen to get a flavor of the imperial city by watching a Russian movie, and you agree with me, below you can find a list of 3 Great Movie Theaters located in the famous Nevsky Prospekt, the central part of the city.

BEST ST PETERSBURG MOVIE THEATERS
---
If you find yourself in St Petersburg and you are looking for a movie night, then see our list below on where to go to enjoy a great Russian movie with English subtitles. 

dom kino
---
Address: Ul. Karavannaya, 12 | St Petersburg 191011, Russia | Phone: +7 812 314-56-14

"The House of the Cinema"

Dom Kino was built during 1914-16 and is designed to resemble an Italian Palazzo. It has comfortable seating and great stage facilities making it perfect for theatrical performances. You can dine at the in-house restaurant which offers fine and exquisite dining. A library stocks a vast collection of journals and films relating to cinema. Dom Kino avoids mainstream films and focuses mainly on art movies. In the same building is the Rodina Theatre, an alternative small cinema in USSR style. Ticket prices are reasonable.

Details:
Website: www.domkino.spb.ru/
Opening hours: Mon - Sun, from 10 am to 10 pm
aurora
---
Address: Nevsky Prospekt, 60 | St Petersburg 191023, Russia | Phone: +7 812 315-52-54

"An Oldie But a Goodie"

The Aurora, one of our favorites St Petersburg movie theaters is the oldest continuously operating movie theatre in the city (even during the 900-day siege of Leningrad) and is right on the bustling Nevsky Prospekt. Thanks to recent renovations the cinema has retained its classic interior while having the most up-to-date projection and sound equipment. Offerings are usually more alternative and foreign films often in their original languages. A smaller screening room, the White Screening Hall is a luxurious hall featuring looted sculptures from aristocratic palaces and beautifully elaborate chandeliers. Two cafes serve refreshments and light snacks, including popcorn.

Details:
Website: www.avrora.spb.ru/
Opening hours: Mon - Sun, from 10 am to 10 pm
rodina
---
Address: Ul. Karavannaya, 12 | St Petersburg 191011, Russia | Phone: +7 812 571-61-31
"One of the most old-fashioned St Petersburg movie theaters"

Rodina has three viewing rooms and differs from most other movie theatres in that it shows not just Hollywood movies and blockbusters, but also lots of not-so-famous movies in French, German, Dutch, etc. They also feature short films like "the 5 best Italian short films of 2019" or a range of best short films from the Cannes Film Festival, and even silent films with live music. No popcorn or ice cream here, but rather a glass of champagne and a caviar sandwich. Ticket prices are very reasonable and the atmosphere is very cozy.

Details:
Website: www.rodinakino.ru/
Opening hours: Mon - Sun, from 10 am to 10 pm
---

Please note that you can buy tickets upon your arrival at the cinema, or through the official website of the cinema you choose to go to. Another cinema we feel like to recommend for a foreigner is the Angleterre Cinema hosted at the prestigious Hotel Astoria.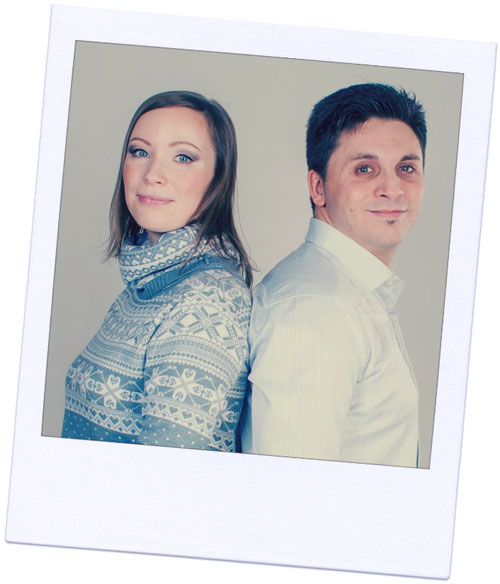 Hello! We are Davide & Anastasia the founders of st-petersburg-essentialguide.com.☺
We would like to let you know that apart from writing unique content for our travel website we can also help with the arrangement of your Airport Transfer, Private City Tour, and Russian Visa Support, or anything else you may need during your stay or the planning of your trip to St Petersburg Russia. Just get in touch with us today for more info!


---


From St Petersburg Movie Theaters return to St Petersburg Entertainment or go to the Homepage

DO YOU LIKE ST PETERSBURG ESSENTIAL GUIDE? HAVE YOU FOUND THIS PAGE HELPFUL?
---
If you do, please help others to find out about it. If you have a blog or website, or know someone who does, consider linking to us. Share the link on Facebook, Tweet it... you get the idea. Every link helps!