ST PETERSBURG OLD MARKETS
EXPERIENCE THE LOCAL CULTURE
AND STEP back into the OLD times

---
Explore St Petersburg old markets and experience the real Russia with our recommendations. A mix of the exotic and old fashioned atmosphere will make your visit more compelling.

Visiting some of the many St Petersburg old markets is an excellent way to soak up the local atmosphere and find something interesting to buy at lower prices and meet with local farmers and artisans.
In the whole city of St Petersburg, there are ten markets of different sizes and ages anyone could visit, but in our opinion, only five are worth seeing as much for sightseeing as for shopping. These five old local markets, which we present on this page, can give you a unique taste of the real Russia - plus they all are a fun place to go.☺
When visiting one of the St Petersburg old markets we recommend on this page you are sure to find everything you hope for: from food to flowers, modern art to antiques, and clothes to household goods, and of course Russian souvenirs or Soviet memorabilia, including pets there are a lot of things you can buy.
However, if you go there before buying anything we recommend that you bargain as much as you can because the prices are usually not fixed. If you don't speak Russian, then you should be accompanied by someone who knows the language to make your shopping easier.

BEST st petersburg old markets
---
Below you can find a list of the most interesting St Petersburg old markets. Click on your link of interest and learn more about each of the St Petersburg old markets we recommend to visit for a great shopping.

POLYUSTROVSKIY MARKET
---
Address: Ul. Polyustrovsky, 45 | St Petersburg, 195197, Russia | Phone (+7) 812 540-30-39

"Huge range of items"

Formerly known as the Kondratyevsky market, the Polyustrovskiy Market is a huge place hosting an enormous range of articles. Not just fruit and vegetables and meat, but here you can buy fur products, aquarium items, fishing accessories, cats, dogs, birds, clothes, shoes, household chemicals, camping equipment, even a fishing boat. There's a garden center too. This is the only market in St. Petersburg where trading in cats and dogs, birds, and aquarium fish is allowed and is locally known as the "bird market" where birds and animals are traded on weekends.  
Details:
Location:

Vyborg side, Not Central
UDELNAYA FLEA MARKET
---
Address: Skobelevskiy Prospekt, Udelnaya Rail Station| St Petersburg, 194017, Russia

"Entertaining experience!"

The Udelnaya Flea Market is a place to go if you're wanting a truly local experience and find some bargain. Here you'll find all manner of items – old, unique, real, fake, and much more. From clothing and porcelain to used tires and electric motors, or Soviet-era memorabilia and vintage radios, or even bicycles the market offers a wide range of items you cannot find elsewhere. It's the true flea market experience – even if you're not buying.
Details:
Location:

Vyborg side, Not Central
Extra Info: This is one of the most popular St. Petersburg old markets teeming with stuff and people of the soviet era. If you wish to arrange a private tour here feel free to send your request.

MALTSEVSKIY MARKET
---
Address: Ulitsa Nekrasova, 52| St Petersburg, 191014, Russia | Phone (+7) 812 273-17-34
"Handy local market"

Maltsevsky Market is housed in a two-story barn built in the 1960s so it has a Soviet-era look to it. The Russian market is very much a local shopping area where you can find fresh fruit, vegetables, aromatic herbs, meat, and fish as well as milk and homemade sour cream, and more. While it lacks the historic charm of other market buildings, it nevertheless offers a dazzling range and quality of the product that is similar to that available in most supermarkets.

Details:
Location:

Admiralty, Central
Opening Hours:

Mon - Fri, from 9 am to 8 pm | Sat - Sun, from 9 am to 7 pm
Extra Info: This is a good place to buy stuff for your house.

Website: www.malcevskiy.ru

KUZNECHNY MARKET
---
Address: Kuznechny Pereulok, 3 | St Petersburg, 191025, Russia | Phone (+7) 812 312-41-61
"True market atmosphere"

Kuznechny Market is St. Petersburg's best-known meat, fish, fruit, and vegetable market. Located in a beautiful 1920s neo-classical building when you stroll down the market's aisles the vendors will offer you free tasty morsels - fresh honey, Korean salads, caviar, and apples while yelling out and doing their best to attract you to their offerings. It's one of the finest Russian markets of its kind, so worth seeing. If you're ready for a challenge plan a visit there and try your basic Russian language and make sure to haggle for the best prices when doing shopping.

Details:
Location:

Admiralty, Central
Opening Hours:

Mon - Sat, from 8 am to 8 pm | Sun, from 8 am to 7 pm
SENNoy MARKET

---
Address: Ul. Moskovsky, 4A | St Petersburg, 196066, Russia | Phone (+7) 812 310-02-17
"The oldest grocery markets in St Petersburg"

Sennoy Market, also known as Hay Market dates back to the 18th-century when hay and straw were traded. Today it's a retail fresh food market just five minutes' walk from the metro and offers fresh meat from farms in the Leningrad Region, as well as delicious fruit and vegetables beautifully displayed by individual traders. Prices here are low, and you can buy whole animal carcasses, or just parts, e.g. a cow's head. Readers of Crime and Punishment by Dostoyevsky may remember this market as the place where a troubled Raskoinikov confessed his sins!☺
Details:
Location:

Admiralty, Central
Website: www.sennoyrynok.piter-center.ru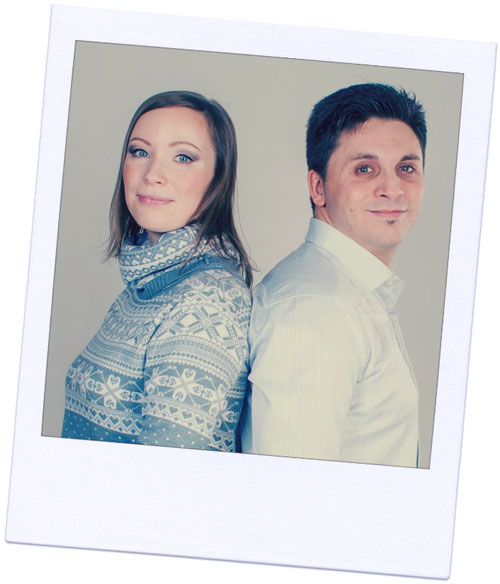 Hello! We are Davide & Anastasia the founders of st-petersburg-essentialguide.com.☺
We would like to let you know that apart from writing unique content for our travel website we can also help with the arrangement of your Airport Transfer, Private City Tour, and Russian Visa Support, or anything else you may need during your stay or the planning of your trip to St Petersburg Russia. Just get in touch with us today for more info!


---


From St Petersburg Old Markets return to St Petersburg Shopping or go to the Homepage

DO YOU LIKE ST PETERSBURG ESSENTIAL GUIDE? HAVE YOU FOUND THIS PAGE HELPFUL?
---
If you do, please help others to find out about it. If you have a blog or website, or know someone who does, consider linking to us. Share the link on Facebook, Tweet it... you get the idea. Every link helps!