St Petersburg wine bar


ENJOY a glass of red or white wine




in the cultural capital of russia



---
St Petersburg wine bar scene is showing no sign of slowing, with new hot spots emerging almost every month. Find out more!

Sipping a glass of wine while hanging out with friends during the weekend is one of our favorite pastimes in Saint Petersburg. And, if you too love drinking wine as we do, here you'll find a cool list of St Petersburg wine bars where you can sample some amazing wines from around the world, and of course the country.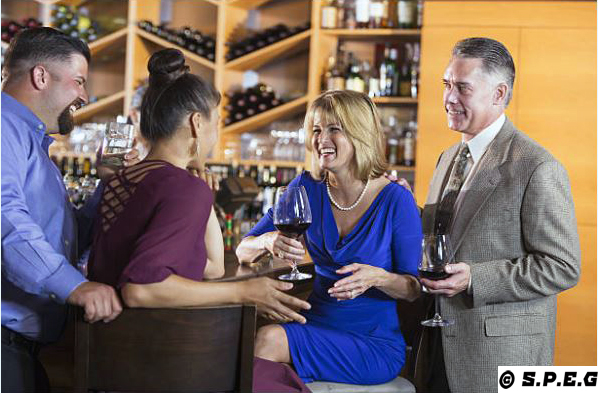 People drinking in a popular St Petersburg wine bar
The city's wine bar scene has never been so explosive. As the city's residents are starting to become more and more perceptive when it comes to wine, new bars emerge every month opening up to both a young and middle-aged audience.

As a result of that, today the city of St Petersburg offers dozens of charming and humble spots serving hard-to-find wines by the glass, bottle, or carafe. To help you choose the perfect St Petersburg Wine Bar, we've rounded up six of what we think is the best city's wine bars. Pick one, grab a glass of red or white wine, and enjoy a pleasant evening in Russian style.☺

st petersburg wine bar - learn where to go

---
Below you can find a list of well-known wine bars worth visiting for tasting local or international wines. Click on the links below and learn more about each of them.

WINE cellar 1853

---
Address:  Moika River Embankment 22| St Petersburg 191186 Russia | Phone: (+7) 812 33-59-111

"First class bar with over than 200 variations of top world wine"

The Wine Cellar 1853 is a charming bar located on the ground floor of the luxurious Kempinski Hotel Moika 22. Here you can sip an excellent collection of exquisite wines such as Bordeaux, Burgundy, Alsace, and champagne such as Dom Perignon and Veuve Clicquot while enjoying a relaxing ambiance and admire rare antiques. In addition to that, the bar also offers high-quality food and an intimate setting making this place a compelling choice if you are looking for an extraordinary place in the central part of the city.

Details:  
Good for: Wine Bar, Restaurant, Romantic dinner, Corporate events, Wine tasting

Location: Admiralty side, Central
Working hours: Mon - Sun, from 12 pm to 1 am

crazy wine BAR

---
Address: Rubinstein Street, 6| St Petersburg 191025 Russia | Phone: (+7) 812 950-04-74
"Fashionably and youthfully"

Crazy Wine Bar can't be missed as it features neon lights and music pumping out into the night. They offer a huge variety of wines (27 by the glass or 130 by the bottle) and their food range is also vast – salads, soups, tapas, fish, or meat. If you're not into wine and prefer beer or cider, this is the place to come as they have some really good French, Spanish, Belgian and Russian selections. Whether you come for the food, wine, beer, or cider, you'll have a great time here.

Details:  
Location: Admiralty side, Central
Working hours:

Sun - Thu, from 2 pm to 1 am; Fri - Sat, from 2 pm to 6 am



prosto vino BAR

---
Address:
Italyanskaya Ulitsa, 33| St Petersburg 191011 Russia | Phone: (+7) 931 276-08-71
"Wine lovers' paradise"

Prosto Vino is Spanish for Simply Wine, but this Prosto Vino bar serves all manner of wines from Spanish cava and rare Russian wines to New and Old World and mainstream wines. Look on the big blackboards for the sampling wines of the day. The small blackboards show the food offerings which, like the wine, change regularly and include an all-day breakfast. This is a great spot for wine buffs and the subdued lighting and funky music gives an ambiance that will induce you to become relaxed and talkative. Enjoy!

Details:  
Good for: Bar scene, Romantic
Location: Admiralty side, Central
Working hours:

Mon-Thu, from 12 pm to 12 am; Fri-Sat, from 4 pm to 02 am; Sun, from 4 pm to 11:45 pm



Big Wine Freaks

---
Address:  Instrumentalnaya ul. 3| St Petersburg 197022 Russia | Phone: (+7) 921 938-60-63
"The best place for drinks in SPB"

Big Wine Freaks prides itself that its staff can all help you choose just the perfect wine for your occasion. This hip joint bar takes wine to a whole new level with the widest assortment of biodynamic wines and craft champagne in St. Petersburg. While they primarily focus on importing wines from private wine cellars and local suppliers, you can also find here wold brands imported from Portugal, France, and Italy. Classics like Chablis or Pinot Noirs are also offered. Great food and a great selection of wine along with a live DJ session make this spot a must-see.

Details:  
Good for: Restaurant & Bar scene
Working hours:

Mon-Thu, from 6 pm to 1 am; Fri-Sat, 6 pm to 3 am



do immigration wine BAR

---
Address: Vosstaniya Street, 24| St Petersburg 191014 Russia | Phone: (+7) 981 986-98-26
"Hidden gem"
Small but perfectly formed this St Petersburg wine bar serves a wide choice of wines, both local and international. Do Immigration is open from 6 PM – 1 AM (3 AM on Fridays and Saturdays). They serve delicious snacks including meat or cheese platters to complement the wine and on some days there's a BBQ grill on the wine bar's rooftop. The bar is situated in a hidden wine loft in one of the old yards in the center of Saint Petersburg and is well worth a visit. 

Details:  
Good for: Romantic, Bar scene
Location: Admiralty side, Central
Working hours:

Sun-Thu from 6 pm to 1 am; Fri-Sat 6 pm to 3 am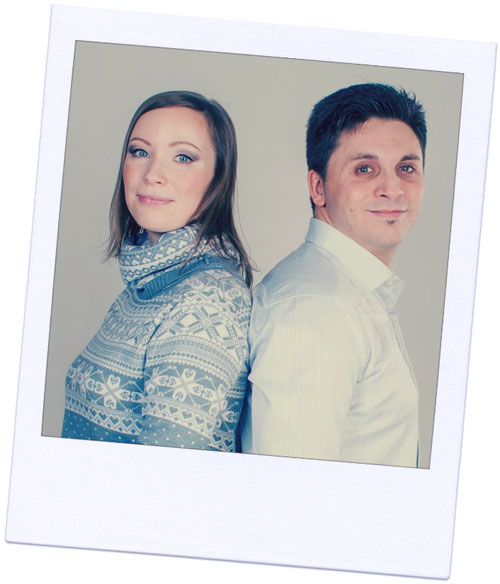 Hello! We are Davide & Anastasia the founders of st-petersburg-essentialguide.com.☺
We would like to let you know that apart from writing unique content for our travel website we can also help with the arrangement of your Airport Transfer, Private City Tour, and Russian Visa Support, or anything else you may need during your stay or the planning of your trip to St Petersburg Russia. Just get in touch with us today for more info!


---


From St Petersburg Wine Bar return to St Petersburg Nightlife or go to the Homepage

DO YOU LIKE ST PETERSBURG ESSENTIAL GUIDE? HAVE YOU FOUND THIS PAGE HELPFUL?
---
If you do, please help others to find out about it. If you have a blog or website, or know someone who does, consider linking to us. Share the link on Facebook, Tweet it... you get the idea. Every link helps!