The Armenian Church of St Catherine
an attractive church right in the city center

---
The Armenian Church of St Catherine is a beautiful small church tucked away from the bustling main street.

Nestled between large buildings just off Nevsky Prospekt is a charming blue and white church belonging to the Armenian community of St. Petersburg.
Known as the Armenian Church of St. Catherine, visitors say the outdoor fountain and bench is an ideal place to take a break from the high energy of the city in favor of the peaceful aura of the courtyard. Inside, the setting is very impressive, and if you're lucky enough to visit during a service, the music (singing) is inspiring.
If you plan a visit you will be met with a simple and serene atmosphere, beautiful art and the angelic sounds of singing – making it well worth a few moments to experience the calming influence of this historical hidden jewel.
Designed by German architect Georg Veldten and completed in 1780, the church's intimate interior was destroyed during Soviet times but has since been restored. The amity of the church's restored appearance reminds locals of the old times when the relations between Russia and Armenia were being formed.
Today the church has become the heart of Armenian culture in St. Petersburg and a place of worship for churchgoers who are no-orthodox. 

A LOOK INSIDE THE ARMENIAN CHURCH OF ST CATHERINE

---
Interested to visit the Armenian Church? If so, click on the links below or scroll down the page to learn more.

MORE ABOUT THE CHURCH
---
On May 2, 1770, Empress Catherine granted the request of Armenian statesman and jewelry merchant, Ivan Lazarev, to build a church on the site where Empress Elizabeth's private stables once stood. Financed almost solely by Lazarev, construction began in 1771 in the neoclassical design crafted by architect Yuri Felten.
The Armenian Church of St. Catherine was completed in 1776 and consecrated by Prince Argutinsky-Dolgorukov, the archbishop of the Russian diocese of the Armenian church on February 18, 1780, with Empress Catherine and her companion, Prince Grigory Potemkin in attendance. By May 1930, the church was shut down by the Soviet government and during WWII, it was used as the headquarters for anti-aircraft defense. During the Soviet years, its interior was destroyed and it was used as a storage site for the Leningrad Theatre of Musical Comedy.
Sixty-two years later, after the collapse of the Soviet Union, The Armenian Church of St. Catherine was returned to the Armenian community in August, 1992. Following restoration, it was reconsecrated on July 12, 2000, and further remodeled in 2014.

INTERESTING FACTS
---
According to records, Armenian merchants and artisans began flocking to the shores of the Neva River in 1708, shortly after Peter the Great founded St. Petersburg. By 1711, Peter instructed government officials to welcome Armenians with kindness and motivate them to come in greater numbers. The first country to accept Christianity as their state religion, Armenian history is said to have played a role in shaping 18th century St. Petersburg.
In July 1763, a decree was issued by Empress Catherine the Great, granting all people settling in Russia the right to freely practice their religion, with land allocated in both Moscow and St. Petersburg for the construction of churches.
You should know that Armenian churches existed in almost all Russian communities, and therefore, national life here was built precisely around the Church as a symbol and focus of national unity, the most important factor in preserving the national spirit, appearance and, language.

WHERE TO BUY TICKETS
---
There is no need to buy tickets as the entrance to the church is free of charge.

HOW TO GET THERE
---
Exiting Nevsky Prospekt subway station on foot, take a left going east. Walk approximately 500 feet or 152 meters. To the left is a side street leading to a small blue and white church set back from the avenue in a private courtyard/parking area.  

PRACTICAL INFORMATION
---
Address: 40-42 Nevsky Prospekt

Metro: Nevsky Prospekt or Gostiny Dvor

Open: Mon - Fri from 8:00 am to 6:30 pm; Saturday from 9:30 am to 1:30 pm

Telephone: +7 812 318-41-08

Website: https://armenianchurch.ru/

Accessibility note: The church is not wheelchair accessible (No ramps or lifts available). 

TIPS & RECOMMENDATIONS
---

We deem that a visit to the Armenian Church of St Catherine is worth a look but keep in mind that it's not a major tourist site and obviously doesn't compare to the many other much grander churches and cathedrals of St. Petersburg.
The church is not always open, so if you'd like to visit, it's best to call and check first.
ACCOMMODATION NEARBY
---
Our picking list of Hotels nearby the Armenian Church of St Catherine

MUST-TRAVEL RESOURCES
---
Our picking list of essential travel resources for your Russian trip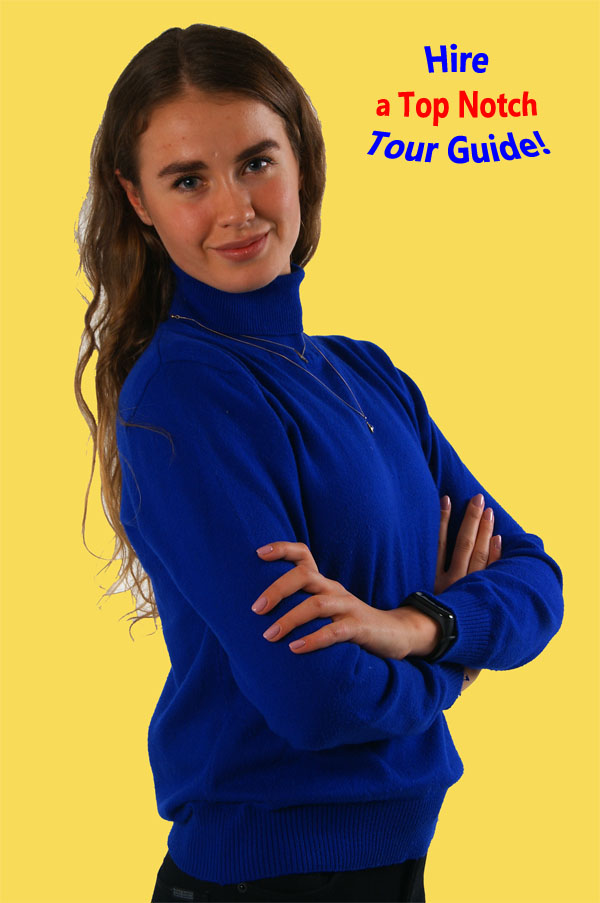 LOOKING FOR A PRIVATE TOUR?

Book a guided city tour with one of our professional tour guides, and get the most out of your visit to Saint Petersburg, and beyond.

---


From the Armenian Church of St Catherine return to Churches in St Petersburg or go to the Homepage

DO YOU LIKE ST PETERSBURG ESSENTIAL GUIDE? HAVE YOU FOUND THIS PAGE HELPFUL?
---
If you do, please help others to find out about it. If you have a blog or website, or know someone who does, consider linking to us. Share the link on Facebook, Tweet it... you get the idea. Every link helps!